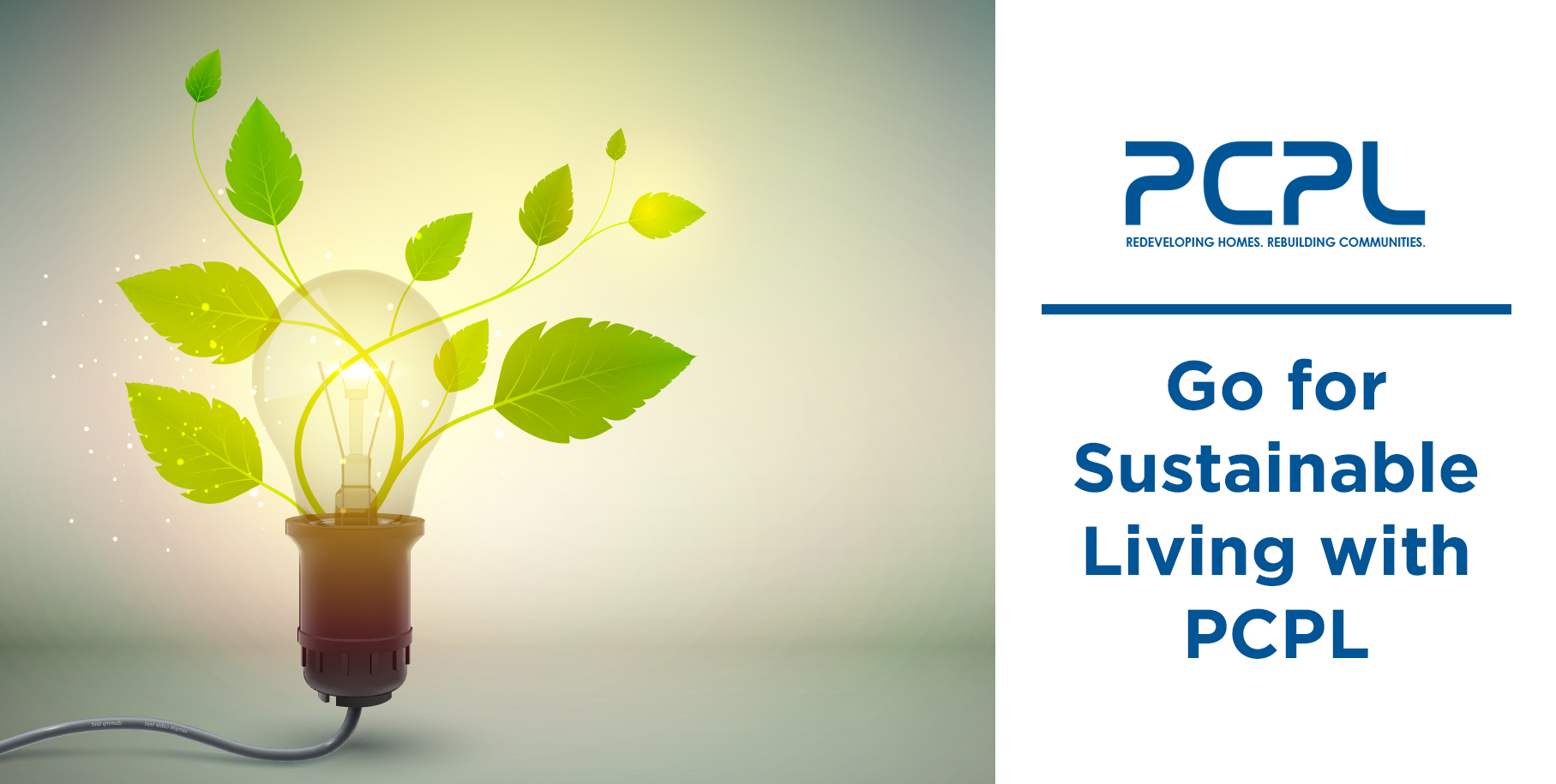 Go for Sustainable Living with PCPL
Every day we make some or other kinds of choices that affect our environment in various ways. Thankfully, in recent years, the world has witnessed a surge in environment-conscious decision-making. Young people take it upon themselves to make smart choices about their food, waste management, and clothing. However, most of us forget about sustainability when we choose our new home. The good news is PCPL – a top builder in Mumbai is making that happen. You can now buy a house in Mumbai which ticks all the sustainability requirement boxes. Want to know more about it? Keep on reading.
Why Sustainable Living?
Sustainable living is a lifestyle practice that helps us to reduce our claim on natural resources. As the construction process is wasteful and resource-intensive, it creates a significant impact on our environment. However, PCPL has tried to take all the steps to reduce this impact. By keeping sustainability standards in our mind, we can create housing designs that meet all the requirements of our daily life without impacting the environment as much.
Achieve Cost-Efficiency
As one of the top builders in Mumbai, PCPL created sustainable designs for our housing projects. We have designed our buildings while keeping space and energy efficiency in mind. We always choose recycled or renewable building materials to even keep our construction process as sustainable as possible. All of our efforts reduce the construction cost, making the projects cost effective.
Healthy Surrounding
We understand how healthy surroundings are intricately related to sustainable living. That is one of the reasons why we have made sure that each of our projects has gardens and open spaces. It enables our customers to enjoy greenery while staying right in the middle of Mumbai on one hand, allowing us to try and reduce the environmental impact as much as possible.
Sustainability A Necessity
Right now, most of us do not think twice about sustainability before making any decision. However, if we keep on doing this, shortly, we will empty all our resources, making the earth a living hell. Right now, only the right steps towards sustainability can save us from that dreary future.
Sustainable Designs
From the very first day, we start designing our residential projects in such a way that it becomes more sustainable. For example, we design and install rainwater harvesting systems and greywater systems in our housing projects to reduce water usage.
Even though you may have to hand out more money if you want to own a house in Mumbai, sustainable homes undoubtedly offer more benefits in the long run. So, if you are about to buy a new home, investing in sustainable projects can be the best thing for you.