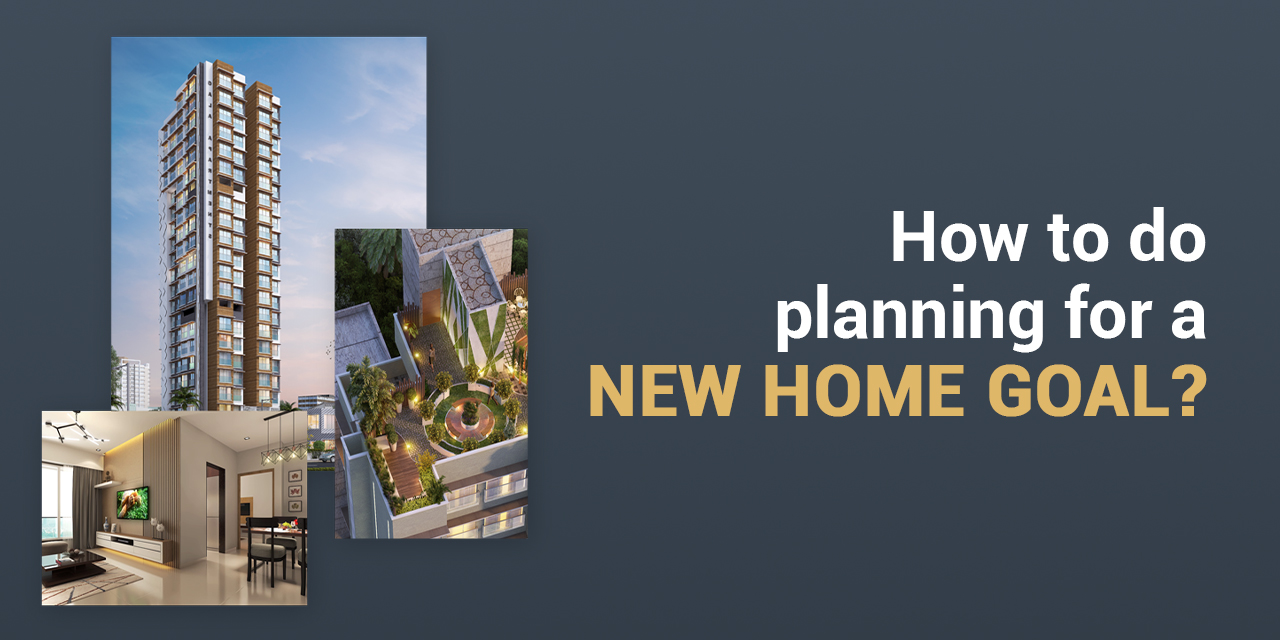 How to do planning for a new home goal in New Financial Year?
At the beginning of every financial year, we all list down some goals to be completed throughout the year. Some get fulfilled, and others get forwarded to another year. Buying your own home is on every person's wish list we guess. But it needs proper planning and enough budgets to accomplish the goal.
Here PCPL lists down some of the things to consider and focus on if you are willing to Buy New Home soon. Take a look:
Plan Budget & Payment Roadmap
The first thing you need to do is planning. Assess your financial capacity before looking for a home. Your EMIs for a house loan should normally account for roughly 30% of your monthly income. If you overspend and select a home that is beyond your means, you risk never being able to pay back the loan. Therefore, it is advisable to search for a home that comfortably fits your budget.
This is the most important step whether you are buying a home or not, savings is a must thing to do. You may find it easier to finance a property thanks to your mortgage. But before you can get a loan, you still have to pay a sizable amount out of your cash. This is the down payment. If you have monthly savings then it will be easy to arrange the down payment.
A good score is 750 points or more. Financial companies might use this number to determine whether you are a reliable customer or not. It is important to pay off any auto loans and personal loans. If your credit score is low, you can still obtain a loan but you have to pay a higher interest rate in that situation.
Start Researching on Area, House & Property Developer 
The next item on our checklist for first-time home buyers is choosing the ideal location. You need to consider some factors to take into account while choosing a neighbourhood or community like school, hospital, supermarket availability etc. You need to search for a good property developer in a very well-established location.
Get Knowledge of Loans, Documents, Rules & Regulations
Understand the procedures to buy a home like home loans, documentation, Rules and regulations for that etc. Having enough knowledge will help you in saving your time and money.
Compare mortgage rates from different lenders
Home loan interest rates are not uniform. Therefore, to locate the cheapest home loan, you must still examine the rates provided by several lenders. Additionally, you must decide between a fluctuating rate and a fixed rate.
Buying a new home is a big task. You need to take care of so many things before going for it. If you are willing to buy a new home in Mumbai, then consider the above topics. Buy a new home with PCPL, the top builder in Mumbai.