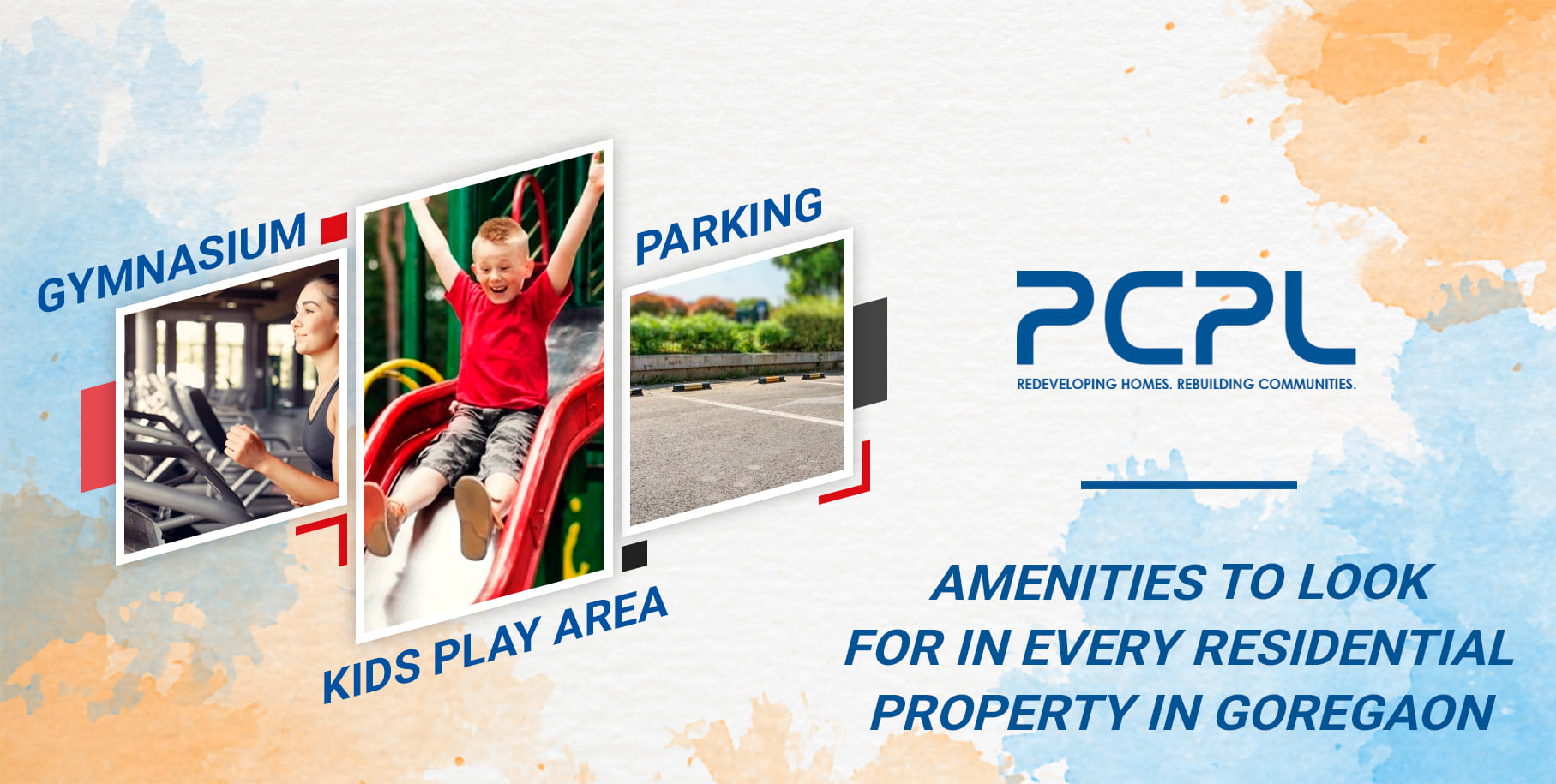 Amenities to Look for in Every Residential Property in Goregaon
So, you have found a comfortable, beautiful, and spacious Residential Property in Goregaon right in the neighborhood of your choice, but it still does not feel right? Ask any 2 BHK flats in Goregaon buyer, and they will tell you that at some point they have experienced this uneasy feeling. So, what makes Residential Projects in Goregaon truly comfortable and exciting? The answer is simple, amenities. PCPL understands this requirement of the Basic amenities of new flats and tries to meet expectations all the time.
PCPL
As one of the top builders and developers of Mumbai, PCPL always tries to provide popular leisure amenities at the disposal of our clients. We understand that luxurious amenities help our customers to stay happy and form meaningful bonds with the members of the Residential Property in Goregaon community. We always try to create a heavenly abode for our customers, where you can enjoy a peaceful and serene life.
Basic Amenities
Before you start searching for a new home, you need to know about the Basic Amenities of New Flats. An open-air lush green lawn is one of the top amenities, which PCPL tries to offer in its projects. Other than that, we try to create Senior citizens' areas, Yoga lawns, Jacuzzi, and Swimming pools in almost all of our properties. We have seen that the amphitheaters and the landscape gardens are pretty popular among our customers, and that's why we try to create such spaces right in the middle of your housing complex.
Sustainable Living
PCPL understands the impact each construction project puts on our environment. That is why we proactively try to make each of our housing projects as sustainable as possible. In each of our buildings, we install rainwater harvesting systems and grey-water systems to reduce the usage of freshwater as much as possible. We design our 2 BHK Flats in Goregaon West to maximize daylight usage.
Redevelopment Builders
Even though redevelopment is still not that popular in India, the story of the redevelopment of residential Projects in Goregaon is entirely different. Over the past few years, PCPL has kicked off and completed several redevelopment projects for the clients.
Redevelopment project in Goregaon
Lucky for you, we have found the perfect redevelopment Residential Projects in Goregaon, Mumbai that features all the appended amenities you like. Named Mettivilla, this ongoing redevelopment project is located at the heart of the Jawahar Nagar.
Pranav Constructions is a trusted Redevelopment Builder that offers convenience and luxury at the same time. We try to offer you an experience of world-class living at pocket-friendly prices.