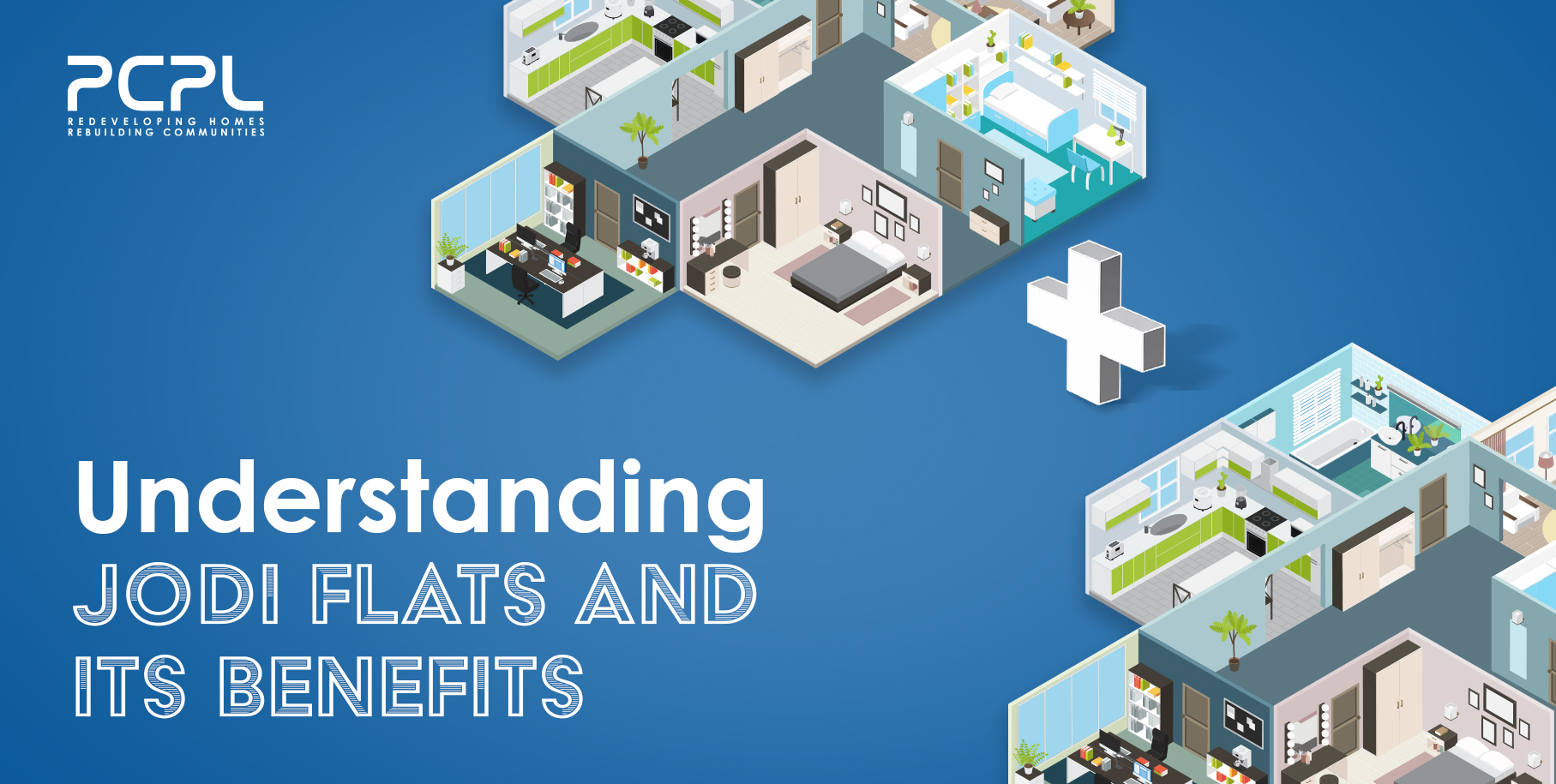 Understanding Jodi Flats and Its Benefits
To fulfill their dream of a spacious home, Mumbaikars are now choosing Jodi Flats in Mumbai. Now the question is, what are the Jodi Flats? When you convert two separate flats into one, the new flat is known as Jodi flat.
What Is Jodi Flats?
The Jodi flats for Sale in Mumbai are generally created by combining two individual apartments into one. The individual flats can be of any size. That means the Jodi flats can be created by combining any two of the 1, 2, 3, or 4 BHK apartments.
The exorbitant price of properties in Mumbai has compelled most people to choose this kind of flat over the pre-built 3 or 4 BHK flats. Now, if you want to know no the benefits of choosing Jodi Flats, you need to check the following section of this article.
A Bigger Home
Finding a bigger apartment in Mumbai that fits your budget is not that easy. The Jodi Flat helps you secure a bigger apartment for yourself and your family without exceeding your budget.
If you think carefully, choosing the 1 BHK Jodi Flats in Mumbai next to your current apartment is one of the most convenient and elegant solutions. In this way, you can get a bigger house just by knocking down a single wall.
More Rooms
Jodi Flat allows you to get more rooms in your apartment very easily. As you combine both the 2 BHK Jodi Flats in Mumbai together, you gain access to more space and the rooms that come with it. You can also expect the existing room by combining two rooms into one.
Easy Renovation to a Larger Home
The decision of purchasing your adjacent flat ensures easy renovation. That means you can continue living in the space while the renovation keeps ongoing.
Smart Investment and Save Money
Buying Jodi Flats for Sale in Mumbai, even in the elite locality, is one of the most cost-effective investment options. Of course, you need to consider various factors while breaking down the walls standing between the apartments, the expenditure is much lower than you could imagine.
Tax Benefits
If you choose to join multiple flats together and use them as a single unit, you can claim an investment-linked tax benefit. There is no doubt that Jodi flats create better and smarter living options for you. The simplest tactic is to find an Empty Apartment around the one you are living in. But, if that is not possible, you need to look for Combine Flats.