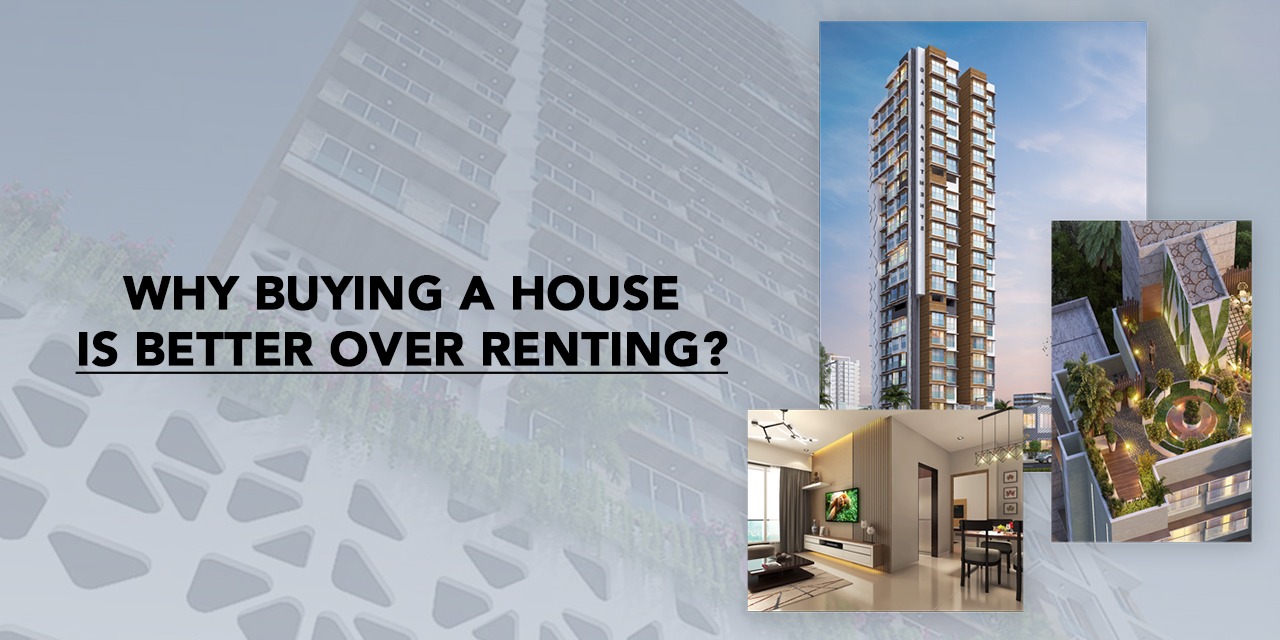 Why Buying a House is Better over Renting?
Who doesn't want to have a place you can call your home? Everyone dreams to buy his or her own house where they feel safe and secure and most importantly, has a sense of achievement. Buying a house is a big decision as well as an investment nowadays. Buying a house is quite an investment, but for some individuals, it's worth having an emotional connection to a home you own, as well as the sense of stability that renting does not provide.
Let's look at some important reasons to plan to buy a home in Mumbai instead of renting one. Here we go:
It is a Good Investment Option for a Safe Future
For most of us, purchasing a House is a big financial investment. Purchasing a home significantly enhances your net worth. Homes are large-ticket purchases with relatively steady values. A rented residence is not an asset; in reality, the rent paid is an expense. You can use your improved net worth to your advantage in a variety of ways, including taking out loans against your property.
Great Tax Benefits on Home Loans
You might get tax benefits on your home loan principal and interest payments. Once the loan is paid off, the only expenses associated with homeownership are recurrent ones such as property tax and maintenance. Keep in mind that renting is more expensive than just the rent you pay.
You can Make It the Way You Want to
When you are the owner of the house, you can do anything of your choice from colour to decor. You can do whatever you want with your home, from extensive remodels to simply painting the walls. You'll have a lot more flexibility in all of these areas, which is a huge selling point for many people. You can create your own space in your style.
You can Get a Good ROI
Purchasing a property implies increasing your wealth over time. Nowadays property values are increasing like hell. By owning your own house, you can build up a good ROI for yourself and your family as well. Once you buy a new house, its value is going to increase day by day. Thus you can have a good amount when you resell it. This creates a good ROI for your initial investment.
It's Called Permanent Residence
The primary and most important benefit of having a house is that it belongs to you only. It will be a permanent residence of yours. When you buy a house, you give your family their own space; a home. After a hard day's work, a long drive, and constant stress, coming to your own nest provides a sense of security and comfort that is irreplaceable.
It would be great if you can give a thought to buying a home in Mumbai instead of renting one. PCPL have several ongoing residential projects in Mumbai. If you are willing to have one, then do not forget to visit our ongoing projects first.
You may also Like