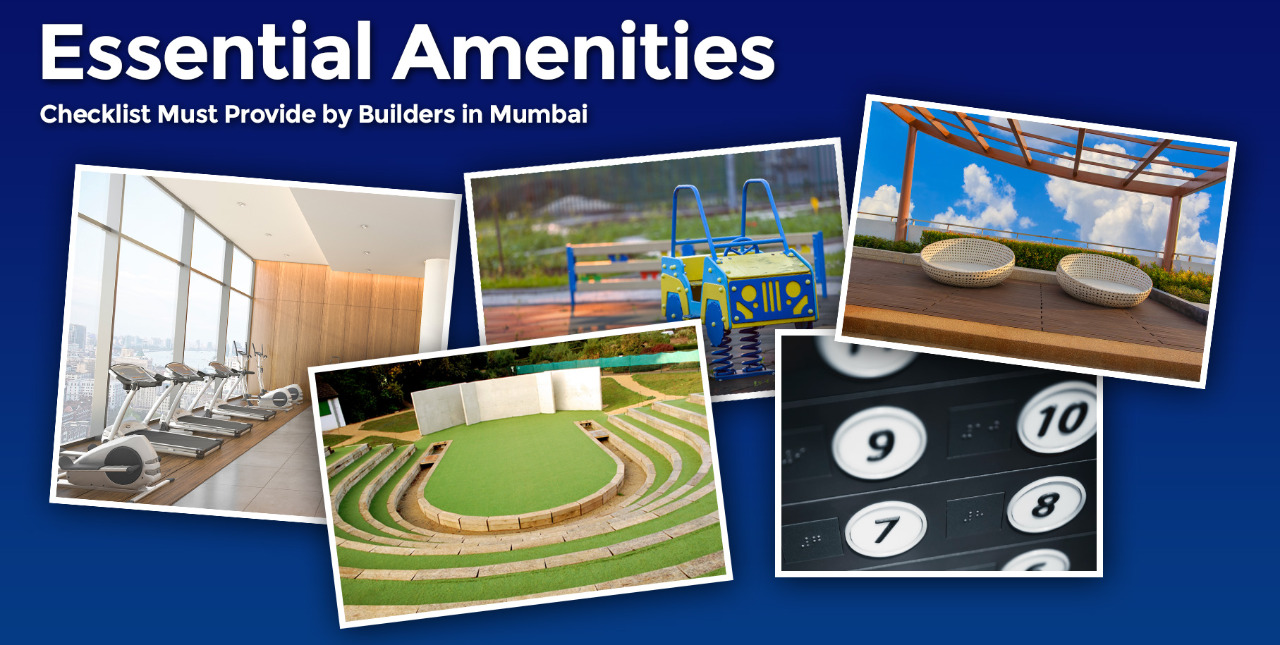 Essential Amenities Checklist Must Provide by Builders in Mumbai
There are hundreds of people out there who have had disappointing Amenities in New Apartment deals while purchasing one. It does not take much time to turn what should be your dream home into a place that comes with some unsatisfactory aspects.
The funny thing is that you can avoid this entire situation if you just ensure that the apartment has all the amenities that you want. Luxurious expectations aside, here is some essential amenities checklist that you should not compromise with while buying a new apartment.
Power Backup
It is one of the non-negotiable amenities if you are buying Real Estate in Mumbai. There is no denying that power cuts can be a nuisance to your home life. So, make sure that the apartment you purchase comes with the power backups to make your life smoother.
Lifts
In megacities, like Mumbai, space is really very scarce. While the high rise buildings can fight with the problem relatively easily, without a lift, it is impossible to climb up to your apartment. If you are buying a large apartment in a complex Real Estate in Mumbai, make sure that it comes with more than one lift.
Water supply
A constant supply of water is a basic need for people. The problem is, most of the megacities of India do not have that uninterrupted water supply. So, before choosing one other amenities of the apartment, you should make sure that your apartment block gets a continuous water supply throughout the day. Believe it or not, it is going to be one of the Best Amenities once you start living in your apartment.
Security Services
Getting a security service has been a must for most of the apartment blocks these days. It does not matter whether your Redevelopment Builders in Mumbai choose to appoint a security services company for your apartment or install the smart security devices, just make sure that they are in place.
Parking space.
In the last few years, having a garage in the complex has become one of the top demands of apartment buyers. So, before making the deal final, make sure your builder is offering a garage in the apartment complex for keeping your vehicles safe. While some developers offer only open-air parking, it is always better to get covered spaces for your cars.
Recreational Facilities
With time, the requirements of the urban dwellers have increased as well. Nowadays, it has become essential for the Redevelopment Builders in Mumbai to offer recreational areas, like a play area for kids, swimming pool, gymnasium, tennis courts, etc. Before purchasing, make sure there is adequate maintenance in place as well.
Waste Disposal
Having robust plans for waste disposal is certainly one of the best amenities that you should check. Some of the big cities, like Mumbai, have regulations about waste segregation. Make sure that the apartment you are choosing to follow a system in compliance with the regulations.
These basic Amenities in New Apartment can go a long way in providing a satisfying experience. These amenities will not only make your life smoother but also make sure that each of your requirements is fulfilled.