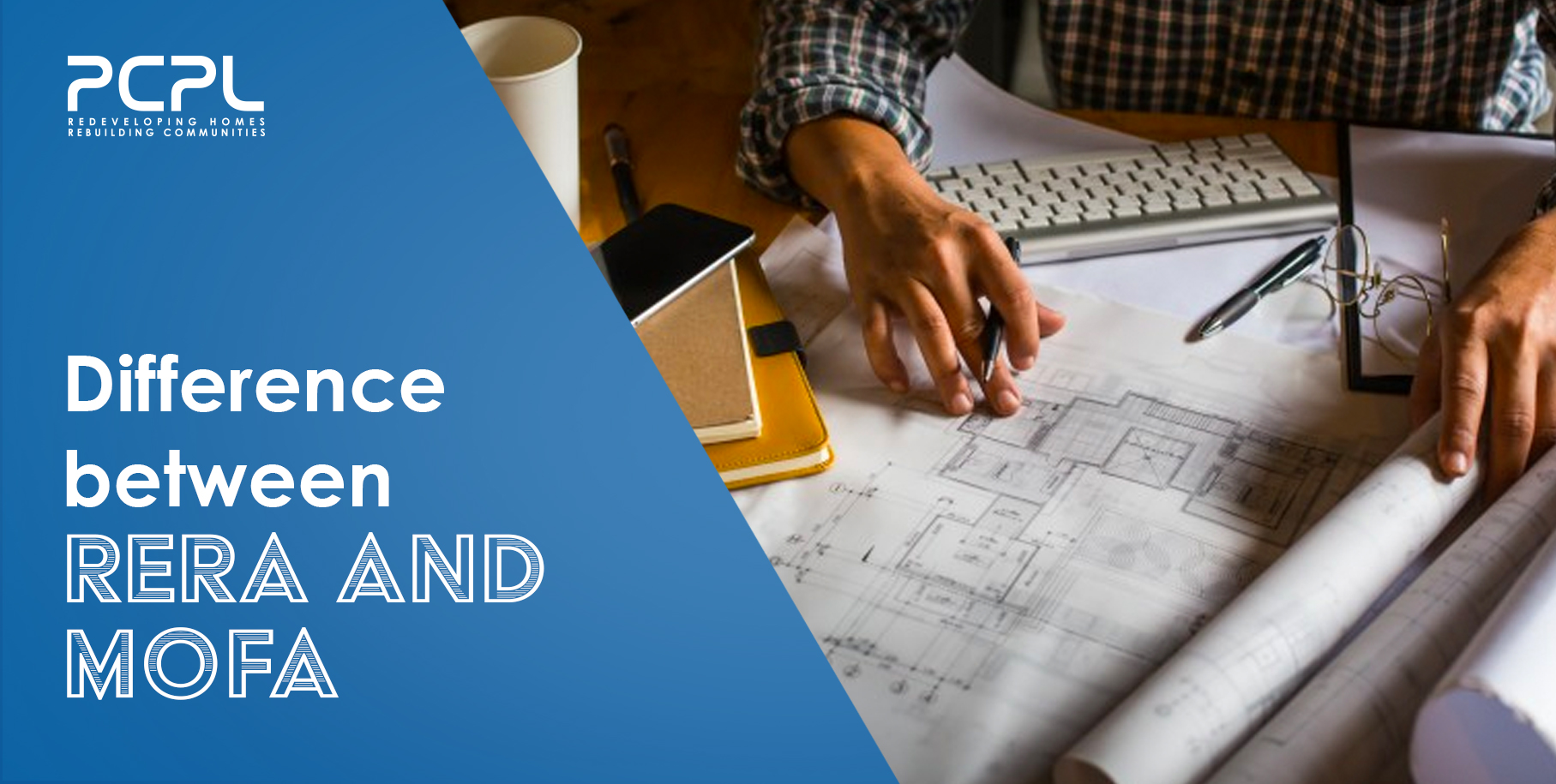 Difference between RERA and MOFA
In any housing project, it is necessary to make sure that the new residential flats in Mumbai delivered by the contractor to the buyer are durable and good. The law obliges the developer to take responsibility and liability for any defects in the property that arise within a given time. It also forces the developer to use quality material and resources for construction.
In Maharashtra, existing laws, such as Maharashtra Ownership Flat Act, 1963, offered a remedy for the structural defects. The RERA (Real Estate Regulatory Act) 2016 has trained in this traditional act even more. It has made the provision stricter for the developers and far more beneficial for the buyers.
In the following section of this article, PCPL can help homebuyers to know the difference between RERA and MOFA. Some information about MOFA and RERA that you need to know are mentioned below:
What Is MOFA?
The MOFA was enacted in 1963. It governs sale management and ownership of flats in Maharashtra. MOFA is one of the regulations used in the real estate sector of the state. It helps to lay down the duties and rights of both the buyers and real estate developers in Maharashtra.
What Is RERA?
RERA is a central act that aims to create a single regulatory framework for governing real estate in the whole country. Maharashtra passed RERA in 2017 and has created a regulatory board since.
Difference between RERA and MOFA
The main difference between RERA and MOFA is that MOFA only checks whether any defective material has been used while developing the property or if there is any structural disparity.
RERA, on the other hand, text action in the cases of structural defects quality, defects in workmanship, provision of services, or any other obligations mentioned in the agreement of the sale. The defect liability period of MOFA was three years under section 7. However, it was increased for up to five years under the radar.
Project Registration
As there was no degree of authority, the developers didn't need to register their projects under MOFA. However, the Inception of the real estate regulatory authority in Maharashtra helped to make it mandatory for the real estate developers in Mumbai to register their projects under section 3 of RERA.
Why One Should Check Registration Details Before Buying A Flat?
Registration process under RERA helps to reduce the cases of defect liabilities in the realistic sector. To make sure that you get the best deal out of it, you should check the registration details before making final decisions.
All in all, in Maharashtra, the provision of RERA over the defect liability of construction projects prevails over the pre-existing regulations. If you face any issues with your PCPL property, you can complain to the enforcement Authority under RERA.