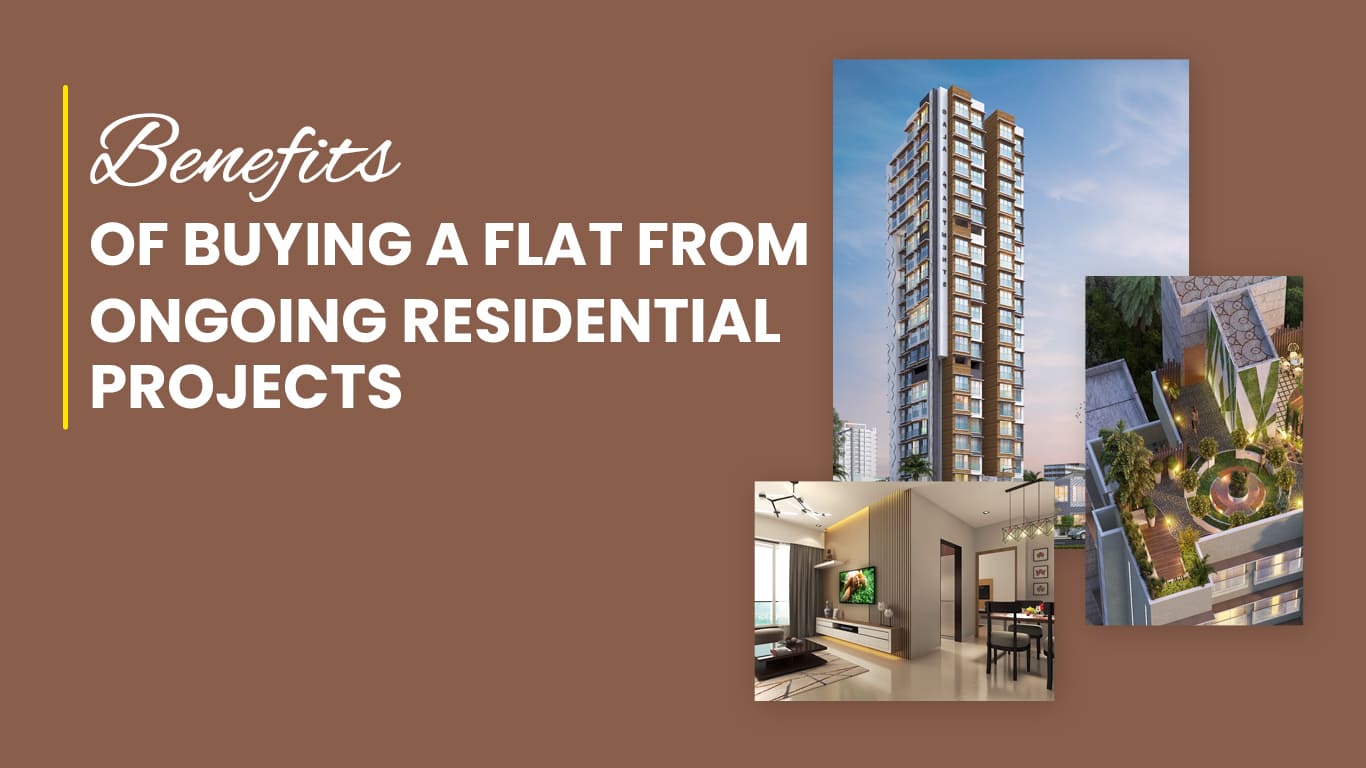 Benefits of Buying a Flat from Ongoing Residential Projects
The thought of getting a ready-to-move-in flat can be tempting yet it can prove to be a burden on several points. The ready-to-move-in flat is appropriate for those who are in hurry to own their residence, but people with a thought of personalization should always plan for a residence before a certain year of buying a new place.
Here let's know about the perks of buying an ongoing project
● Amenity
There are several under-construction projects in Mumbai which is providing several types of flats for the mass as per their requirements. Some projects provide exclusive facilities to the first range of buyers who get the flats at the minimum cost with all the included facilities and amenities associated with the flats. 
The amenities include prominent facilities for the people who are the upcoming residents of the flats. The amenities can be enjoyed by the young as well as elders too.
The prominent facilities include gardens, community halls, party areas, sitting areas, etc. which will engage every person residing in the apartments. The parking area is enough to accommodate the required number of parking with a certain extra amount of parking for the guests.
The access to buying the extra parking is only available for the users who are purchasing the under-construction buildings. They can certain amenities that are rare after the completion of the construction process.
● Locality
You will get to know about the actual scenario of the locality over time. When we reside in a particular locality we tend to make a good relationship with the people and get to know about a range of things that are important for our social life.
People cannot live in a place where they hardly know anyone. So, residing in a place from the beginning makes it easier to be aware of the locality and enjoy the associated perks of buying in ongoing projects in Mumbai.
● First-hand Property
The best of buying ongoing projects in Mumbai is the feeling of getting a place made for you. When we buy a ready-made apartment it may be transferred to us after use. But the ongoing projects will provide us with a place where we will be provided with a new house specially made with a personalized requirement. 
There is no damage threat in getting a flat from the under-construction projects in Mumbai while the ready-made apartments can be second-hand with the risk of construction issues. 
Conclusion  Buying a flat from ongoing residential projects is one of the best investments for the future. One can get the best flat at the minimum investment to enjoy the living experience for the rest of their lives.
You may also Like