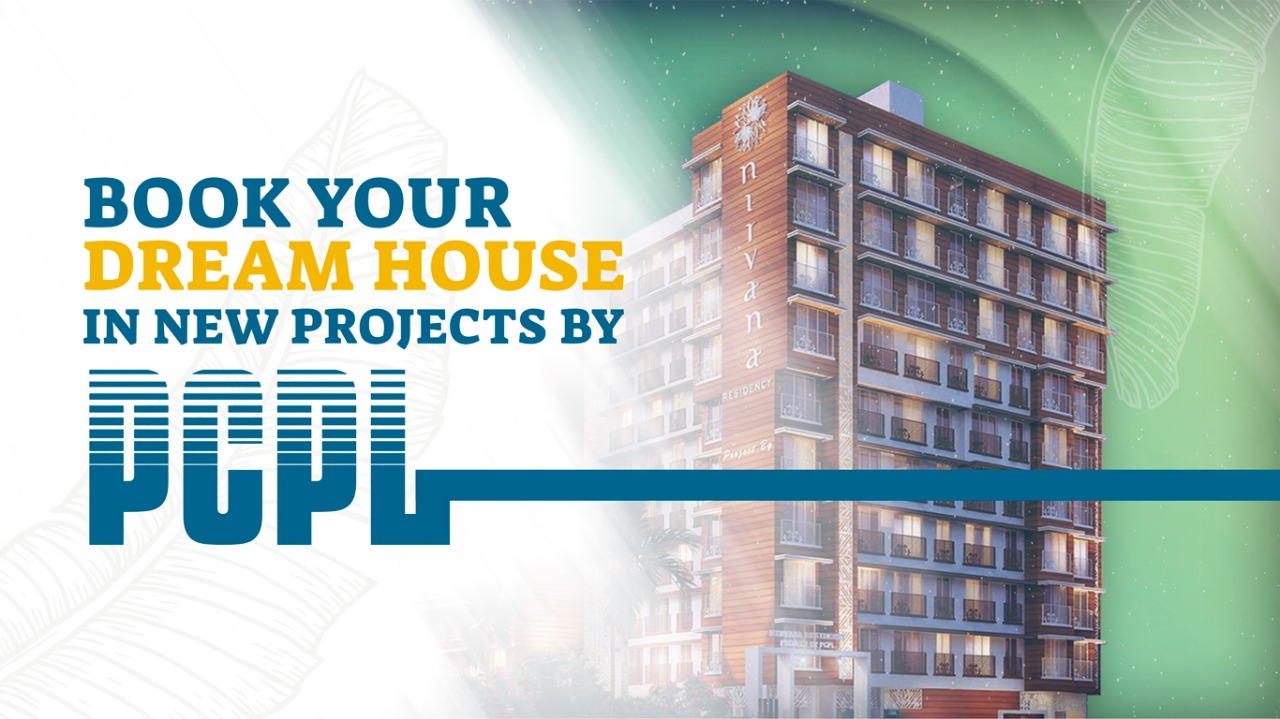 Book Your Dream House in New Projects by PCPL
Imagine yourself on your Home balcony, sitting on your soft, comfortable couch, sipping your evening tea with a mesmerising view of the busy, hustling city in front of your eyes and thinking that you are living your best life right now in your dream home.
Isn't this imagination giving you the thrill and Inspiration of buying a new home at the same time? Well, Pranav Constructions Private Limited has come up with amazing new projects in Mumbai to book your dream home with the best facilities and amenities for you and your beloved family. 
New Projects in Mumbai by PCPL:
PCPL is here with some exciting new projects in Mumbai's prime location with great amenities and affordable prices to build your dream home.
212 Apartment is an ongoing project with 1 and 2 BHK flats in a prime area of Goregaon West, Mumbai. With great indoor and outdoor amenities available within your budget, it has Jain derasar, Station, School, and Bank, everything at walking distance. 
Rushabh Residency by PCPL is Malad's newest attraction, located in Mumbai's busiest area. The area is easily accessible, adjacent to schools, colleges, and hospitals, and is easily accessible by rail and road. The property offers beautifully-designed 1 and 2 BHK flats in Malad East as well as world-class amenities such as a multi-purpose deck, walking track, yoga and meditation space, children's play area, and a bonfire area with covered seating. 
Mayur Residency is designed to provide you with unrivalled quality and trust. It is located in a very decent area of Mumbai i.e. Malad East. It offers luxurious 2 BHK & 3 BHK apartments with lavishing indoor and outdoor amenities. It has a Jain temple nearby and schools and railway stations too. You should visit this once if you are looking for 2 or 3 BHK in Malad East. 
Right in the middle of Jankalyan Nagar, Malad west, Serene residency is surely what you are looking for. Serene offers spacious one and two-bedroom apartments with a variety of facilities that convey serenity beyond the confines of your home. Serene by PCPL, is conveniently placed within a 2-kilometer radius of hospitals, parks, banks, and a temple.
Tiara CHSL is an ongoing project in Malad West, Mumbai with ultra-luxurious homes of 1 & 2 BHK with the best amenities you deserve. Amenities like Senior Citizen Sitting Area, an allotted Barbeque Area, a special Toddler Play Area, and an assigned Walking Pathway; make Tiara a dream home for everyone. 
We, PCPL in Mumbai have become synonymous of trust and reliability while finding your new home. We have designed spacious 1 BHK and 2 BHK flats in Mumbai so far, with the trust and love of this city. We specialize in redevelopment. The above-mentioned projects are all redeveloped with great care and passion.  Contact us for getting the best offer for the new homes and the redevelopment of your current residential building.