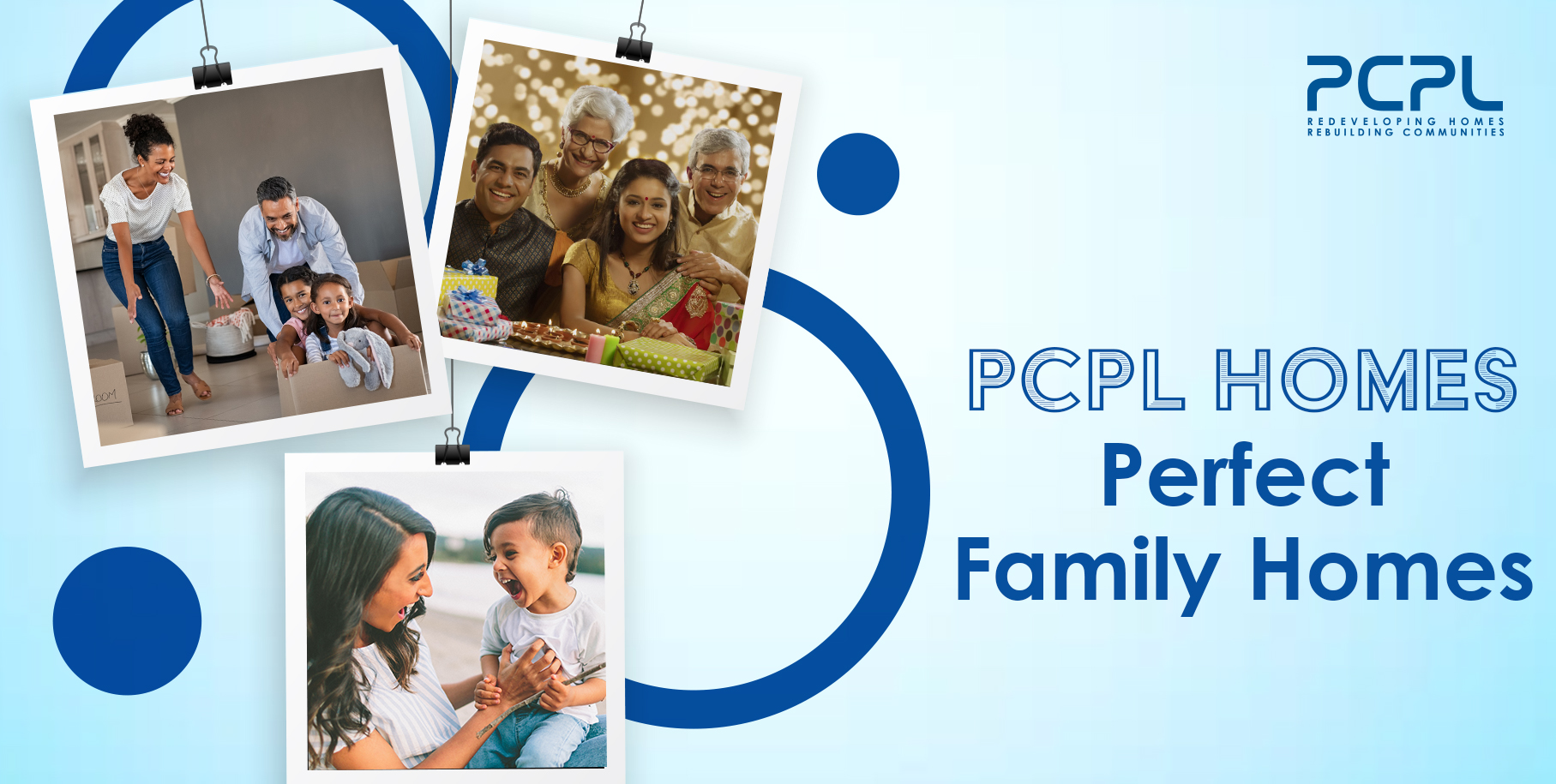 PCPL Homes – Perfect Family Homes
Investing in a new apartment is one of the most crucial decisions of a person's life. It takes years of savings and planning to find and buy the perfect home for you and your family in a place like Mumbai. PCPL (Pranav Constructions Private Limited), a top redeveloper in Mumbai understands the requirements of the consumers the best and tries to meet their requirements. 
Introduction to PCPL Homes
One of the most unique features of PCPL is we deal with both redevelopments as well as the construction of completed new housing projects. Right now we are concentrating on the Western Suburb area of Mumbai like Malad, Borivali, Kandivali, etc. We try to deal with our customers with complete transparency and honesty. Each of our projects is designed in such a way that it would not take much for our customers to turn our house into their homes.
Budget Homes
Finding your dream home in Mumbai is diminishing significantly each day. We at PCPL understand this problem that buyers are facing today. That is why we try to build properties while thinking about the finances of our customers. On our website, you will find affordable high-quality projects that come right within your budget.
Floor Plan
The floor plans of PCPL Homes are created while taking into account the requirements of the potential buyers. Our floor plans help the customers to visualize our properties and help them to plan the furnishings depending on it. 
Amazing Properties with latest Amenities
All of our properties come with all the necessary amenities that you require to lead a happy life. PCPL put more emphasis on the amenities to make sure that our buyers can maintain a standard of living. All our properties have 24 security cameras, a modern parking facility, fitness center, sun deck, yoga center, and many other amenities.
Infrastructure
The quality of infrastructure creates significant impacts on the purchase decisions of potential home buyers. PCPL, top redeveloper in Mumbai understands that and makes sure that each of our projects is foolproof infrastructure-wise. We make sure to follow all the laws implemented by the Maharashtra Government about building residential complexes. We also maintain the fire safety codes to keep the residents of our building safe.
Buy or Redevelopment Options
The best thing about PCPL Homes is the options that we provide to you. We offer both the redevelopment projects as well as the brand new ones to our customers. You can get in touch with the professionals or visit our website to find out the best home option for you.
PCPL has taken a vow to deliver our clients with a wonderful lifestyle along with the abode of their dreams. So, what are you waiting for? Contact us and make a fine living with PCPL.