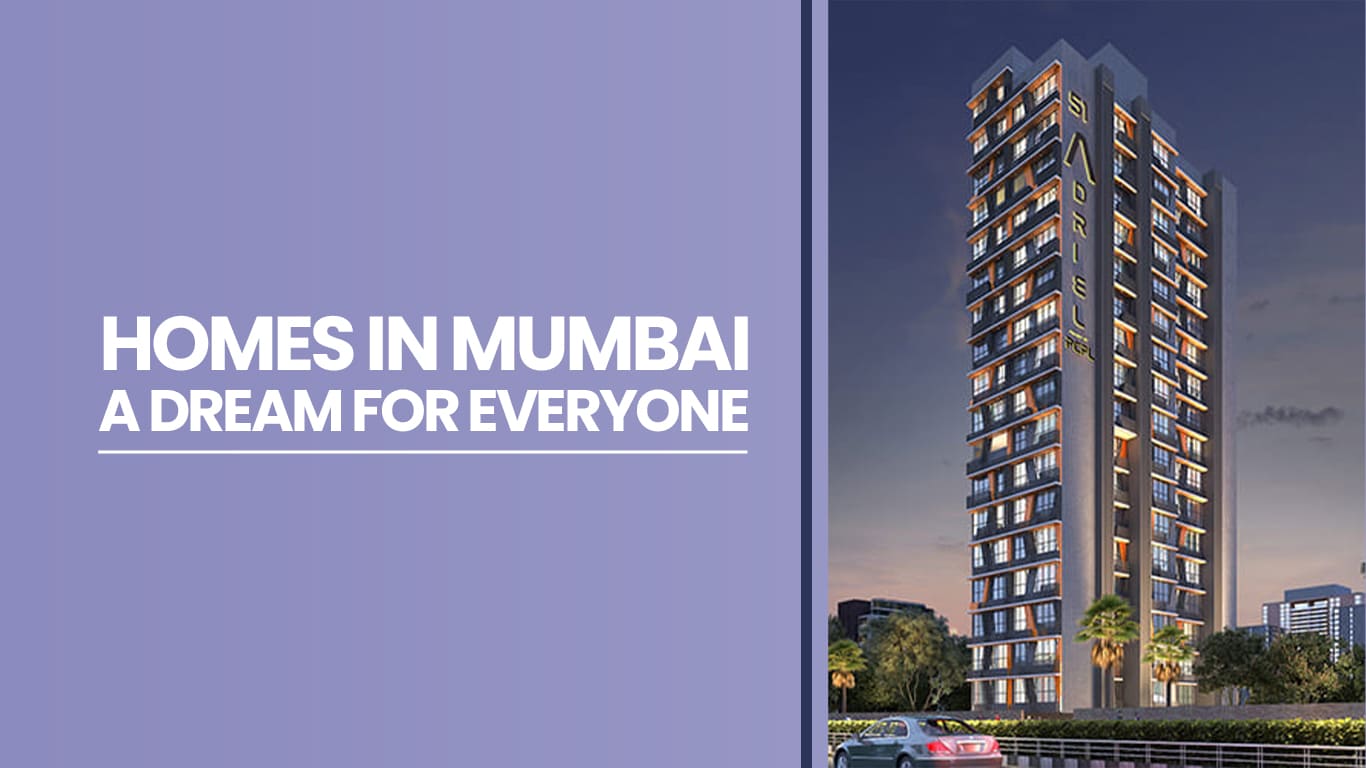 Home in Mumbai is a Dream for Everyone
We all dream of owning a house that would exude opulence and offer state-of-the-art amenities under one roof. Isn't it? What could be better than buying a home in Mumbai – the financial capital of India?
Mumbai – City of Dreams
Every year a lot of people come to Mumbai with big dreams in their eyes. Some of them come to Mumbai to make their career in acting. Or, some might look forward to making singing their career. Or, with the hope of getting better jobs or business opportunities. Whatever may be the reason, to accommodate people from all walks of life, property developers are offering options for flats of various sizes. So, once a person plans to settle down in Mumbai, they can check out a home in Mumbai, such as 1 or 2 BHK Flats in Mumbai's Malad, Borivali, or the Goregaon area.
Employment
The tendency to buy homes in areas with good employment opportunities is nothing new.
Apart from the government and private sectors, the fashion and entertainment industries are the employers of hundreds and thousands of people in Mumbai. To cater to the needs of these people, numerous flats in Mumbai are coming up for rent or sale.
Keeping in mind the choice and comfort of individuals, one gets to see different types of residential projects across Mumbai. However, some of the best residential projects in Mumbai are from Pranav Construction. They are offering homes that range from 1 BHK to 3 BHK flats across the Mumbai suburbs. So, whether you are employed in Borivali or Malad or Goregaon, or Santa Cruz, you will get to pick a flat from their premium projects with world-class features and amenities.
Business
Mumbai's business centers consist of both government and private offices. For instance, the Central Business District has some prominent business hubs. Similarly. BKC is turning out to be a great commercial hub as it hosts offices of corporate giants like JP Morgan, Google, SBI, etc.
Some of the big business houses are opening their offices in the commercial districts. The entrepreneurial spirit of the city has forced many IT companies to set up their facilities in Mumbai suburbs like Malad West and Goregaon. So, new homes in Mumbai are being developed by property developers keeping in mind seamless accessibility to the IT and commercial hubs. The suburbs are turning out to be a great business opportunity for real estate developers.
Entertainment
Mumbai is rightly considered the entertainment capital of India. It is home to Bollywood, i.e. Indian film-making industry. It is also India's foremost center for arts and culture. Hence, it houses the iconic Prithvi Theater.
ROI
Investing in real estate is an excellent way to get a good ROI. With some of the best housing projects in Mumbai from top real estate developers coming up in the heart of Mumbai, investing in any one of those projects is a good idea. For instance, you can buy a 1 BHK Flat in Mumbai and put it up for rent. It would help you to get a good income. Or, if you want you can sell it at a later stage and get a good amount of money from it. You can use that money for making further investments and buying 2 or 3 BHK flats in Mumbai.
Mumbai is one city in India that never fails to enchant with its high spirit and liveliness. It welcomes people from all walks of life, right from the moment they set their foot in Mumbai. With numerous residential projects in Mumbai coming up from top developers, investing in home in Mumbai won't be that hard. Rather, one would be able to get their dream home in Mumbai suburbs based on their budget.