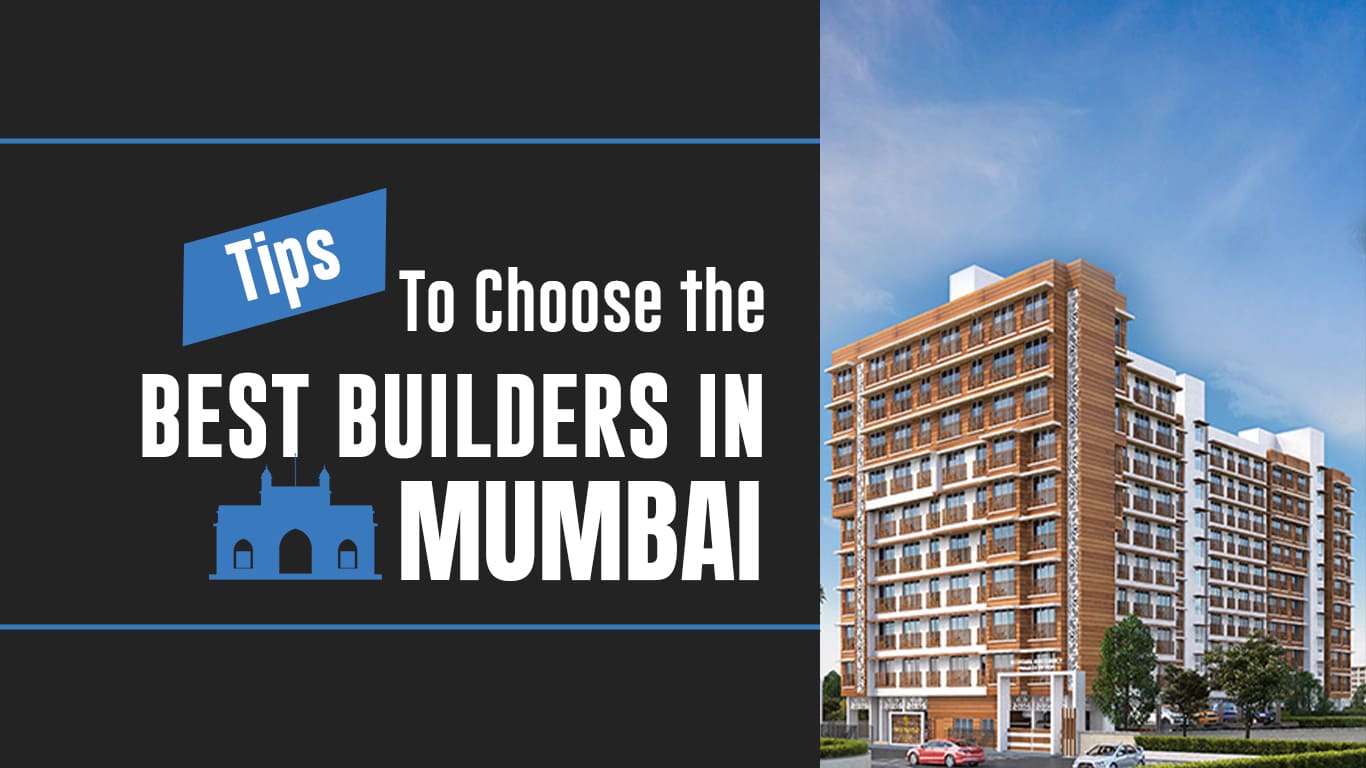 Tips To Choose the Best Builder in Mumbai
Planning to buy a house in Mumbai? Keep in mind that it's going to be an elaborate process, which involves picking a suitable flat based on your preferred location, going through various legal formalities, and most importantly finalizing the deal. If you want all these processes to get completed smoothly, zeroing on the top builder in Mumbai is very important.
While looking for property redevelopers in Mumbai, you might come across many redevelopers but all are not equal. It's always better to go with the one that can be trusted. To know how to pick the right builders read on.
Credibility
As mentioned before, we might come across numerous real estate developers bragging about their prestigious redevelopment projects in Mumbai. They might post pictures of their new projects in Mumbai. However, one shouldn't get lured by it. Rather, the credibility of the developer must be checked.
When searching for a builder, it's important to know their experience in the market. So, if the builder has been dominating the market for more than 10 years, they can be trusted completely. One should take a look into their housing projects. A professional builder will have a strong portfolio. In their kitty, they will have a complete list of completed, as well as some prominent upcoming projects in Mumbai. Also, a proper website would increase the credibility of the builder.
Word Of Mouth
It's the best way to find a top builder in Mumbai. There are many property developers in Mumbai and most of them have earned recognition in the market because of their customers. A reliable builder won't hesitate to share their list of happy customers or homebuyers who are happy with the projects and services offered by the builder. While asking friends or colleagues about such builders could be a good idea but going through past customer testimonials would also be the best option.
Website
Not having a website would make real estate agents or builders almost invisible to a large pool of potential clients. A professional website would not only improve the sales figure of the builder but can also improve their credibility. How? When clients get all property-related information on time along with customer reviews and details of new projects in Mumbai they can start to trust the builder.
Licensing & Accreditation
It's important to look out for a builder who is licensed and accredited for the job of supervising residential projects in Mumbai. Why? When working with a licensed builder, can save homebuyers from a lot of headaches, such as getting NOC approval or state government approval for certain things, etc.
A properly licensed builder indicates that they know their job well and would complete them on time. It's also important to check if the housing projects of your builder are RERA-authorized. In other words, the housing projects must be sanctioned by MahaRERA. Since Mumbai City draws a lot of people from all over India, the real estate market is witnessing a steady boom. With an increasing demand for quality housing being made, lots of real estate developers in Mumbai are coming up with beautiful housing projects. Every project from the real estate builders sounds promising. So, if all these pointers are kept in mind, finding the best builder in Mumbai won't be that hard.