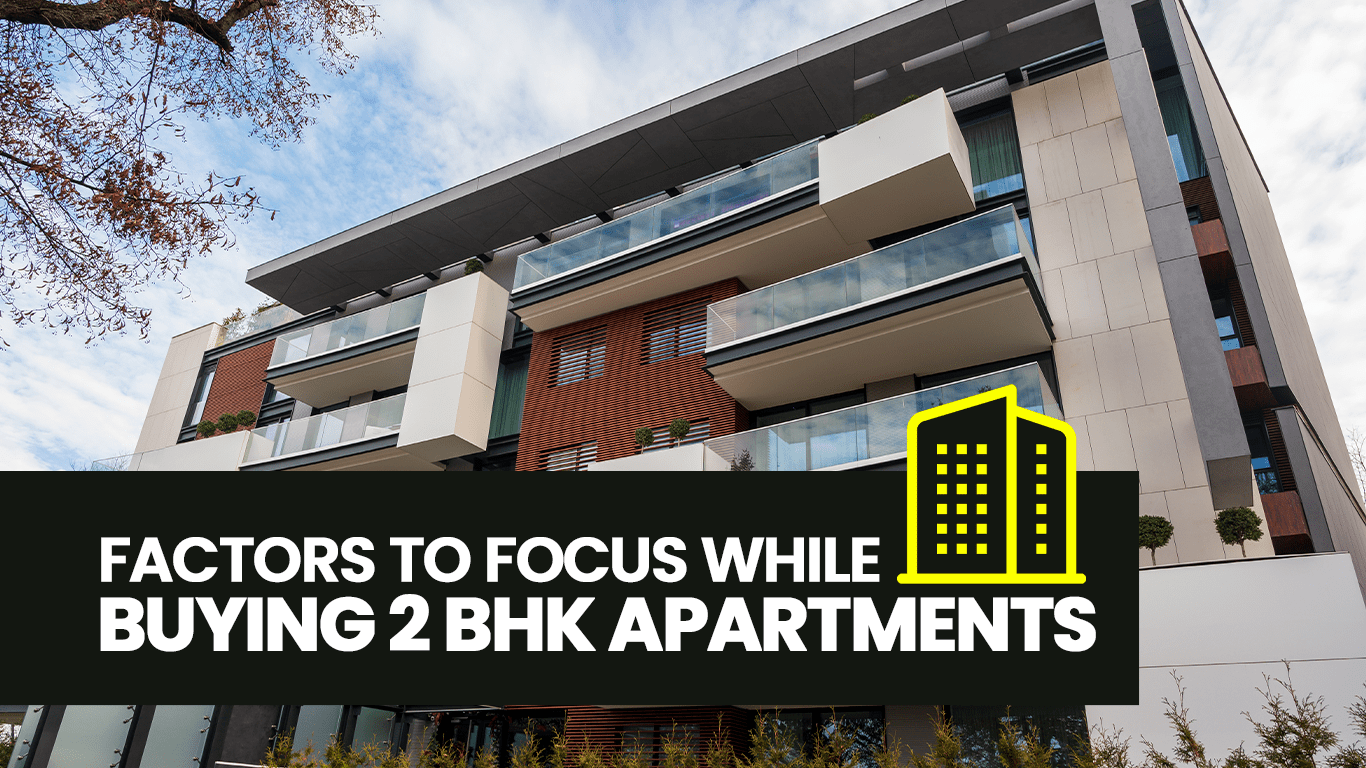 Factors to Focus While Buying 2 BHK Apartments
Buying a home might be one of the most important decisions in your life. So, before taking the final leap, you need to be judicious enough and check some factors usually associated with buying 1 or 2 BHK apartments in Mumbai that you are planning.
Without further ado, let's take a look into some factors that must be considered when you are looking to buy 1 or 2 BHK Flats in Mumbai.
Location
This should always remain the first thing for you to consider. Mumbai Suburbs are gradually flourishing with several infrastructural developments taking place. As a result, one gets to see many completed and under construction projects in Malad, Borivali, Thane, etc. But when you are planning to buy a flat, it's important to invest in a promising locality. For instance, Malad is becoming a prime location for investment. Hence, one can easily opt for 2 BHK flats in Malad or in other locations that show signs of future development.
Amenities
Before you finalize the deal on 2 BHK Flats in Borivali or Thane or Malad, make sure it comes with all state-of-the-art amenities. Keep in mind that not all flats might offer you top-class amenities. So if you wish to lead a luxurious lifestyle, go for those housing projects that offer various amenities under one roof.
Amenities for 1 or 2 BHK Flats would include all basic amenities, such as elevators, car parking area, gymnasium, swimming pool, 24-hour water supply, jogging track, power backup room, clubs, meditation area, etc.
Finance Option
When looking at various under construction projects in Mumbai, you get to understand your financial standing. But even after narrowing down the residential housing projects based on your budget, you still need to pay some extra money. For instance, you will need to pay for stamp duty, registration fee, etc.
When you are planning to invest your hard-earned money on 2 BHK Flats in Mumbai, check out the banks that are financing the project of your builder. Check out the banks that are ready to finance the housing project. If you find some banks, it's better to work with them for home loans and other things.
Legalities
This is very important. You need to ensure that the land on which your dream of buying 2 BHK apartments in Malad or Borivali is standing free from all sorts of legal hassles. Similarly, the land shouldn't be on a lease. Or, the title to the plot in which the flats are standing must be clear from all sorts of dues. Also, NOCs from local authorities must be obtained before going ahead with the residential housing projects. Make sure the builder has all legal documents with them before handing over the flats to customers.
Price Difference
Before investing in 2 BHK Flats in Mumbai, one should check out the price difference between 1 BHK and 2 BHK. If you find a huge difference, then settle down for the less costly one. But if the price gap isn't very much, one should always go for the 2 BHK flats with larger space options. Also, maintenance costs should be considered as you will need to pay for its lifetime. So, if you feel you can afford the high maintenance cost of a 3 BHK Flats in Mumbai, go for it. Or, 2 BHK Flats would be the safe bet.
Your expectations from 2 BHK Flats in Mumbai are going to be slightly different from 3 BHK Flats. However, the process of selecting a flat would remain the same. So, just by following the aforementioned factors, you will be able to pick your dream flat very easily.
You may also Like