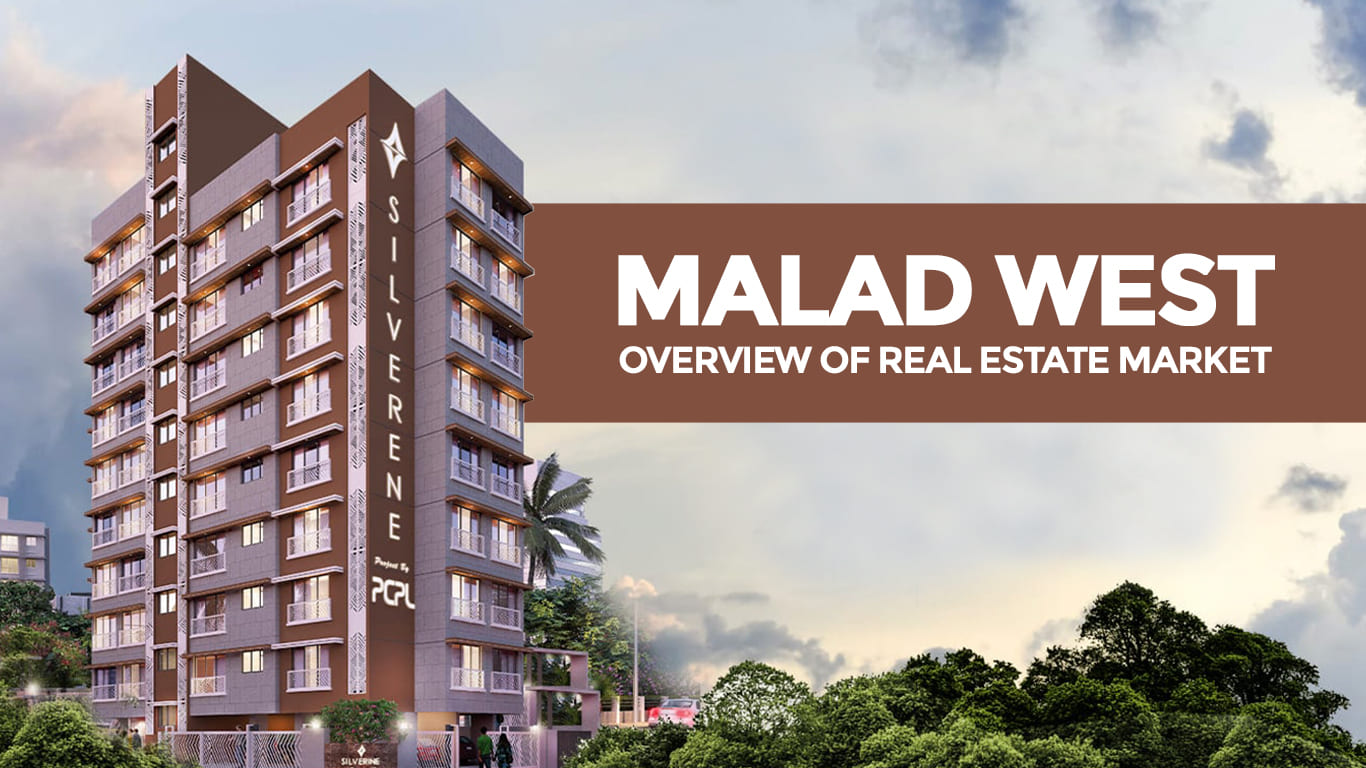 Malad West – Overview of Real Estate Market
Malad is one of the fastest-growing suburbs in the northern part of Mumbai in terms of the real estate market. Until the 20th Century, it was sparsely populated. However, from the late 20th Century, the suburb started to grow. Being an important IT hub and Commercial center; property developers are coming up with many residential projects in Mumbai. 
Malad: Great for Investment
Malad is divided into two areas: Malad East and Malad West. Both areas are offering huge investment opportunities. With Malad West witnessing various developments, the real estate market is also booming. As a result, there is a huge demand for 1 BHK Flat in Malad West and even for 2 BHK Flat from the lower-middle-class people. For this reason, several builders are providing options to buy flats from their ongoing or under construction residential projects in Malad West.
Fastest Growing Suburbs
There is no denying that Malad is one of the fastest-growing suburbs in Mumbai. With many completed and ongoing projects in Mumbai underway, Malad has witnessed a huge transformation. It is now a hot spot for property investors.
Prominent redevelopment builders in Mumbai like Pranav Construction are constructing flats of various sizes, like 1 to 2 and even 3 BHK Flat in Malad West with top-class amenities. With numerous residential projects from top redevelopment builders, there is nothing to worry about. One can invest in any one of their upcoming 1 or 2 BHK Flats in the Malad area.
Localities Accessible
The infrastructure of Malad West is well-developed. Several hospitals, malls, amusement parks, and restaurants are located in this area. The neighborhood is also home to many reputed schools and colleges. It is beautifully located as it is 23.1 kilometers away from Mumbai's Central Station; 12.2 kilometers from the Chatrapati Shivaji Airport and can be easily reached via the Western Express Highway. It is connected to the rest of the city such as Goregaon, Kandivali, and more with railways and bus routes. Similarly, one can reach Bandra Kurla Complex from their 1 BHK Flat in Malad West via the Western Express Highway.
Industrial Center
The reason behind builders offering many completed and ongoing housing projects in the Malad area is because it's a business center. Many IT companies are located in Malad West. As a result, employees who don't want to commute regularly to Malad West from other parts of Mumbai look out for 1 or 2 BHK Flats in Malad West. It is also a commercial hub for many small-scale businesses. Being a business center, the Malad West is well-connected with Bandra and Andheri through the Western Express Highway. Also, the Jogeshwari-Vikhroli Link Road keeps Malad West and Powai well connected.
New Projects
As one of the fastest-growing suburbs with many infrastructural developments has spiked the interest of many property developers automatically. They are coming up with a wide array of projects for home buyers. Some ongoing residential projects of the PCPL Group in Malad West are Serene, Tiara, Nirvana, Amber, etc., which are worth considering for investment. One can get options for 1 BHK Flat in Malad West and also for 2 BHK Flats.
Price Trends
Studies show that the price of flats in Malad West is witnessing an upward trend this year. Concerning villas and independent houses, a steady increase in demand for flats has also increased the property prices. If one considers the huge transformation that Malad has gone through, it won't be wrong to say that Malad West is just perfect for the real estate market.