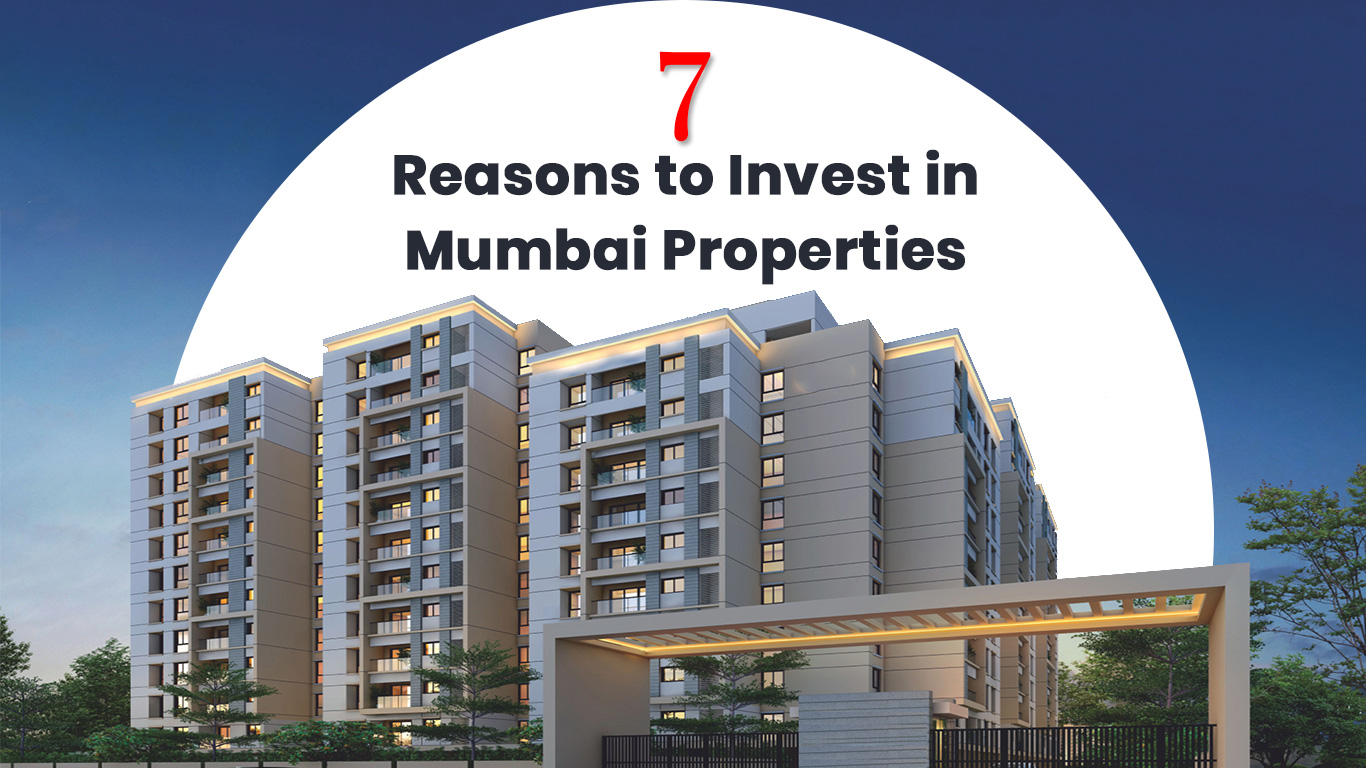 7 Reason to Invest in Mumbai Properties
Planning to invest in Mumbai properties? Yes! Well, you have made a good decision but owning a flat in the financial capital of India is harder than one thinks it to be.
Why is it so? This is because of the huge gap in the demand and supply chain. Moreover, the city is ever-changing and moving to new heights, in terms of livability and comfort.
Just like the Mumbai Metropolitan Area has seen a vast expansion over the past few years; similarly, the suburbs of Mumbai have also witnessed great development. With many redevelopment projects coming up from leading developers, there has been a booming demand for 1 or 2 or even 3 BHK flats in Mumbai suburbs.
Great Investment Portfolio
Once you buy flat in Mumbai, you can use it for investment provided you are not planning to use it for self-use. The best thing about these real estate properties located in the suburbs is that they are all well-connected with other parts of the city through road, rail, metro, and more.
The best part about investing in 1 BHK flats in Mumbai is that you will have the option to choose between areas/localities, such as Malad or Thane or Borivali that seems convenient to you. Nowadays, the suburbs are highly preferred for offering affordable living spaces while remaining close to major schools, colleges, workplaces, and more.
As buying a property is considered a long-term investment, care should be taken about the property location. Well, properties found in areas like Borivali or Andheri, should be easily accessible from other corners of Mumbai City. Also, the 2 BHK flats in Mumbai suburbs are located in such a manner that accessing hospitals, retail outlets, stations, airports, or any recreational center is easy.
If you have made up your mind to buy 1 BHK flats in Mumbai, you don't need to worry about not getting your flat ready on time. Property developers like PCPL is one of the renowned names in the real estate industry. They maintain complete transparency and honesty in their projects. They make sure that all projects are on-schedule so that their customers don't have to face any kind of hassles.
Mumbai is one of the most expensive cities. There is no denying this fact. This eventually means the flat rates are much higher than in other cities. So instead of spending thousands on rent, buying 1 or 2 BHK flats in Mumbai would be a great thing to do. Well, investing in a flats in Mumbai can save money from rent expenses and also enhance your wealth.
Those who dream of luxurious living can easily fulfill their dreams by investing in any properties in Mumbai. Whether one opts to buy a 1 BHK or 2BHK flat in Mumbai, each flat is an epitome of luxury and elegance. With modern amenities, luxurious living is not anymore a dream.
Well, these are some reasons that clearly explain why one should invest in properties in Mumbai.