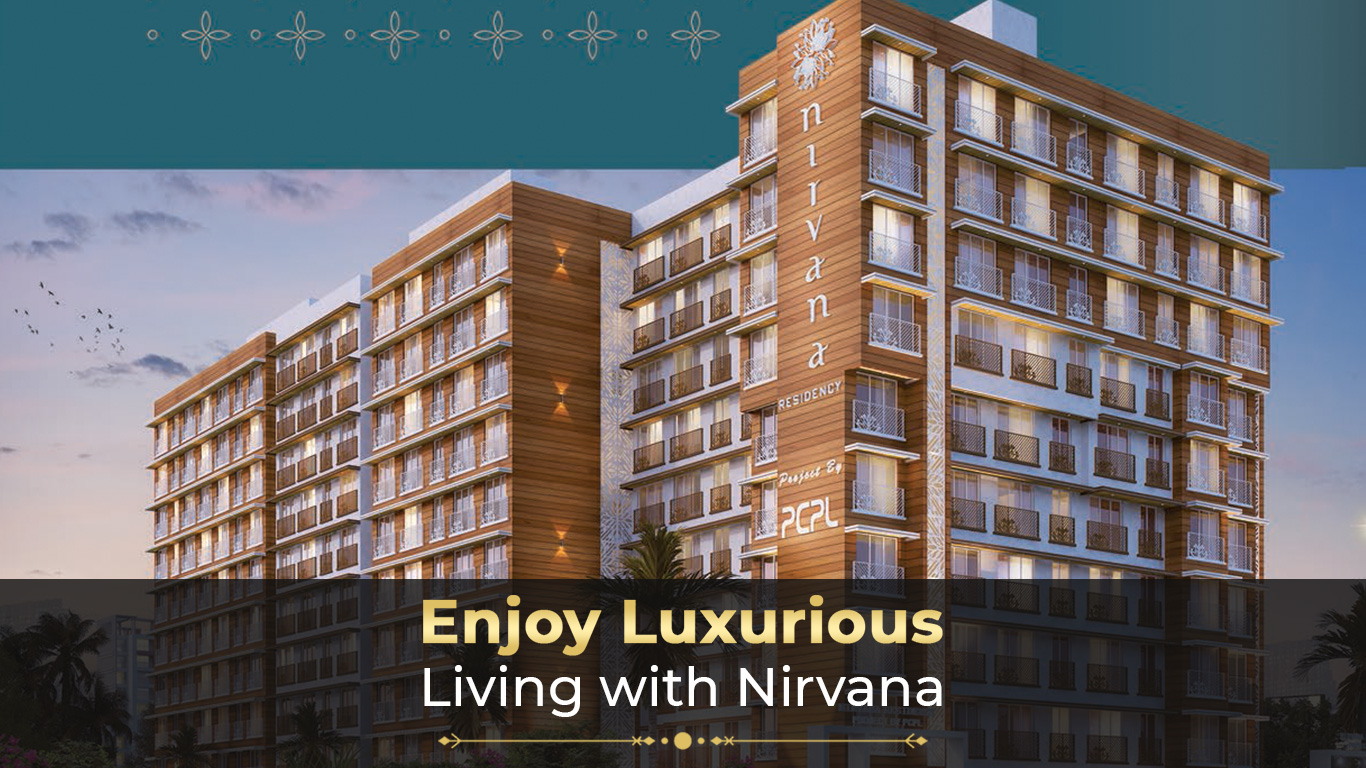 Enjoy Luxurious Living with Nirvana Residency
If you see today's real estate market, you will get to see many ongoing and upcoming residential projects in Mumbai are fast becoming the epitome of luxury and elegance. They are beautifully designed keeping in mind cost of real estate and need for spacious living.
Nirvana – Peaceful living
Nirvana Residency is the latest offering of the PCPL Group in Malad. This ongoing project offers 1 BHK, 2 BHK, and 3 BHK Flats with all the modern facilities and infrastructure. So those of you, who are planning to buy flat in Mumbai, your search may start and end at Nirvana.
Are you ready to experience a peaceful and luxurious living at Nirvana, located  at Malad, Mumbai
If you are dreaming of fine living amidst luxuries, this project is just for you. Here is a list of reasons for buying a flat in Nirvana, Malad.
Infrastructure plays a key role in most residential real estate projects. Infrastructure-wise, each project should follow the law of the state government. Saying that each of the ongoing projects in Mumbai of PCPL follows the law implemented by MAHARERA.
Just like the other residential projects in Mumbai, Nirvana has followed all the quality standards for buildings as defined by MAHARERA.
Well-Planned Floor Layout
When you plan to buy a flat in Mumbai, your first lookout would be a premium living space that would offer a lifestyle that you have always wanted. To make the most use of space utilization the floor plans are done with complete precision.
The floor planning in Nirvana Residency is done keeping in mind the requirements of the potential home-buyers. Depending on the space available, potential buyers can plan the home decor. Each of these homes is designed in a way that offers a great view of nature and its surroundings.
Nirvana promises to offer fine and comfortable living amidst lush greenery. Along with different amenities and features, Nirvana also offers an acupressure pathway to help you de-stress after a tiring day at work, parks for your kids to play with, and many more things.
Apart from the beautifully designed spaces and landscaped garden, Nirvana offers a Zen garden, gymnasium, meditation desk, a party area, and a temple close by to discover your inner self. Each of the flats is aesthetically designed so that it meets the demand for luxurious living.
For those who plan to buy house in Mumbai, Nirvana promises to offer comfortable living. With 24×7 security, families can have complete peace of mind. One will also get to enjoy the benefits of school, college, hospitals, retail shops, roadways, and more.
Just like other residential projects, Nirvana is also going to offer all necessary amenities to enjoy a comfortable lifestyle. Every building at Nirvana will have a solar panel to help residents make the most use of solar energy. Also, the clubs and car-parking will come with modern amenities that one might look forward to enjoying a better lifestyle.
PCPL has emerged as one of the top redevelopment companies in Mumbai with vast years of experience in their kitty. Each of their residential projects in Mumbai comes with a high level of transparency.