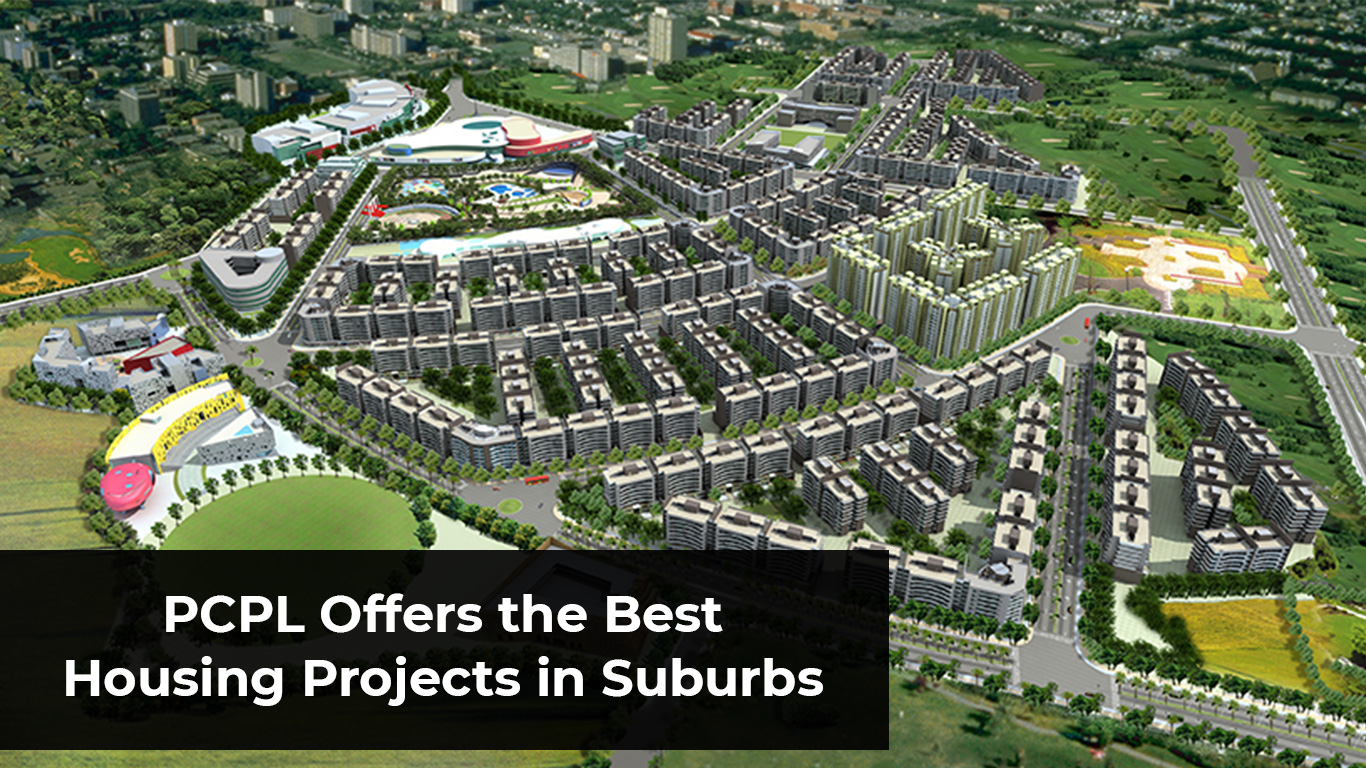 PCPL Offers the Best Residential Projects in Suburbs
PCPL (Pranav Construction Private Limited) is a leading player in the real estate market. We started our journey to offer luxurious living amidst the concrete jungle while focusing on quality and ensuring value for money. We are proud of the fact that we have earned the trust and confidence of our valued customers.
In today's age, we are one of the top builders in Mumbai that painstakingly looks forward to offering luxurious yet affordable residential projects with all modern amenities under one roof. Mumbai being the financial capital of India is the home for millions of people. Rightly called one of the 'popular cities to reside' in India, it offers multiple home options, such as flats, villas, penthouses, and more.
However, those who are looking for 1 BHK flats in Mumbai Suburbs with proximity to schools, colleges, hospitals, malls, theater, and transport, then they can get in touch with PCPL. They have multiple residential projects in their kitty that would redefine livelihood Mumbai. In other words, PCPL can offer 1, 2 & 3 BHK flats in Suburbs like Malad, Borivali and, any other suburbs as per requirements.
Why Suburbs?
The suburbs of Mumbai, like Malad, Thane, Andheri, Borivali, etc. are gradually turning into a place of high-rise buildings and even commercial hubs. Why is it so?
Due to the scarcity of land, redevelopment projects are booming up in the Mumbai suburbs. Many IT companies and business houses are having their office spaces in the suburbs. Hence, there would be an obvious demand for 1 and 2 BHK flats in Malad for those who come to Thane, Malad, or Andheri for jobs.
Also, old housing societies that are on the verge of collapsing or beyond repair work are going for redevelopment. This allows the residents of the housing societies to get a modern, luxurious flat at no extra cost.
Also, thanks to the multiple residential projects in Mumbai from the house of esteemed redevelopers owning a 1 BHK flat in Borivali is now very easy.
Focusing on Redevelopment
PCPL Group is focusing on redevelopment projects. There is a reason behind it. Well, the projects focus on environmental protection and community welfare. We make sure that a certain section of the community who give their homes for redevelopment don't have to move to another locality. Rather they get a renovated home with all modern amenities.
We make sure that our projects don't pose a threat to the environment. We don't cut down the trees spread over vast acres of land for our residential projects. Rather, most of our residential apartment complex is surrounded by lush greenery. Better be said, the flats are designed keeping green home technology in mind.
As one of the top real estate company in Mumbai, we maintain complete honesty and transparency. We remain committed to hand-over every project on time. As a renowned redevelopment company, we promise to deliver quality homes without any sort of compromises.