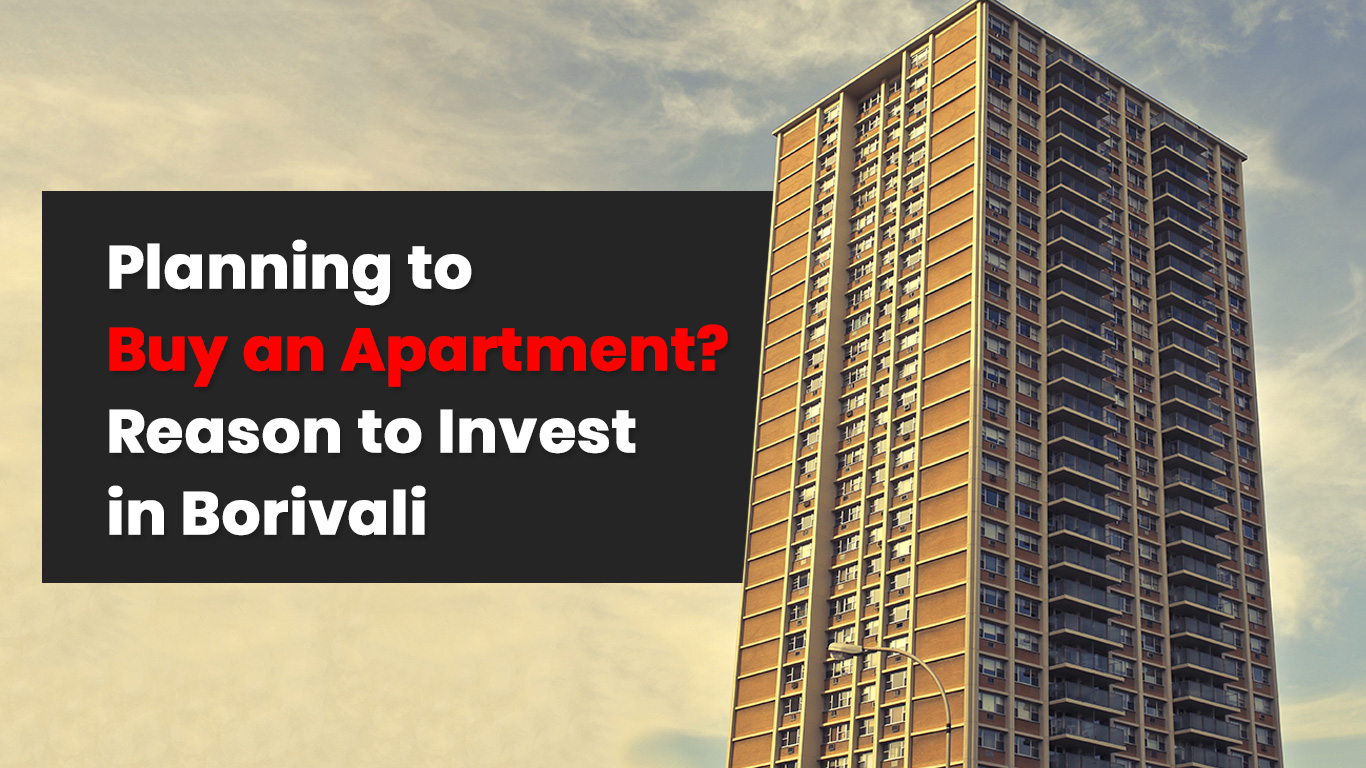 Planning to Buy an Apartment? Reason to Invest in Borivali
Mumbai is not only the financial capital of India but it is also the city of dreams for many who comes to the city either to grow or build their career. However, finding a space to live is more than any struggle. With millions of people living in Mumbai, finding an affordable living space is a Herculean task.
Thankfully, many residential living spaces are coming up in the suburbs of Mumbai. So if you are looking for an apartment with modern amenities, state-of-the-art infrastructure, and superb connectivity in the suburbs, hear us out. As a renowned real estate builder in Mumbai, we can offer premium residential projects in Mumbai suburbs that would meet your need.
1 BHK or 2 BHK Flats: Which One to Go for?
Owning a 1 BHK Flat for self-use or investment purposes is one of the best things to do, based on the present real-estate market scenario. To be more specific, there is a huge demand for 1 BHK flats in Borivali from a certain section of society, especially office goers.
With corporate offices and industries coming up in Borivali, many people want to settle down in Borivali so that commuting to their workplace won't be a headache. Moreover, not only do these 1 or 2 or 3 BHK flats come with modern infrastructure but also score high from the point of the luxury quotient. Hence, owning a flat in Borivali or close to their place of work would be an added advantage.
Borivali – Residential Hub
Just like Thane or Andheri, Borivali has been of the hot-spot for residential housing projects. Many leading redevelopment companies are coming up with the concept of micro-homes, which may be small in size but easy on the pocket and easy to maintain. Thereby, resulting in an increasing demand for 2 BHK flats in Borivali with the latest amenities for sale or rent.
In case, you are in a fix and wondering whether to invest in Borivali, check out the reasons below:
Connectivity
Borivali is divided into two parts, i.e., Borivali East and West. Both these parts are well-connected with other parts of the city through suburban railways and roadways. Along with well-connected and easily accessible public transport.
Lifestyle
Residents of 2 BHK or 3 BHK flats in Borivali get all types of modern amenities to live a luxurious life. One can get their kids enrolled in some of the good schools nearby or even avail of the best medical facilities. With ample recreational space present, kids and adults can enjoy their way. There is no denying that in today's age, both home-buyers and tenants are looking for quality homes that would offer a quality lifestyle, better connectivity, financial feasibility, and apt location.
Well, PCPL is one such real estate builder in Mumbai that looks into all these factors in order to offer you a dream home in Borivali.