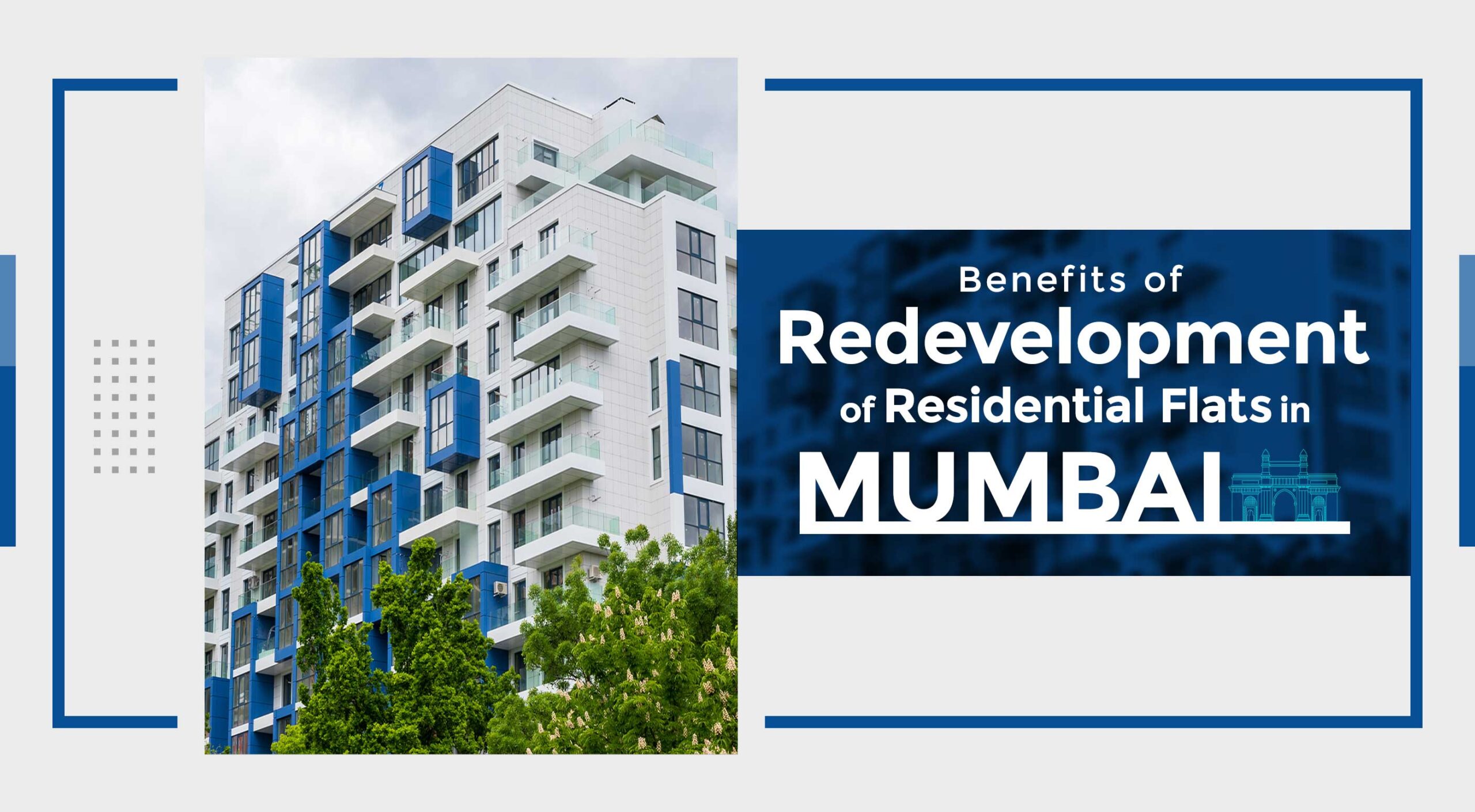 Benefits of Redevelopment of Residential Flats in Mumbai
Redevelopment is the construction of new structures on an existing site or location. In terms of land development, it is a method of restructuring the physical, economic, and social aspects of urban spaces. There are many benefits of Redevelopment of old buildings. Today, redevelopment in Mumbai has become the talk of the town for the following obvious reasons.
Increased Lifespan of Properties
One of the major complimentary brownies in terms of redevelopment is the increased lifespan of the properties. Whenever any residential society considers a basic renovation, it includes a fat budget and considerable amount of time and effort. Instead when one considers one of the best redevelopers of Mumbai, all your headache is already served in minimum effort and no cost! Since the entire planning and proposition of the society undergoes a swift transformation, it automatically increases the lifespan of the building.
Cost Effective!
Most housing societies in Mumbai consider many aspects before even considering their properties for redevelopment. Since, there is no new land acquisition, cost becomes extremely effective. You technically receive a newly done property in the same location that you have grown up in that too at no cost! Incredible isn't it?
Efficient Usage of Existing Infrastructure
When an already existing site undergoes a new transformation in terms of design, utility and infrastructure, few eminent utilities still remain the same as usual. For instance, the environmental direction used to instill the natural ventilation systems, community utility elements like pools, parks, playground become much more manageable. These elements are extremely useful in elevating any society. Therefore, by adhering to the basic infrastructural requirements on an existing site become extremely important in retaining the authenticity of a society. Generally, communities are extremely sensitive towards their old utilities, so renovating them in a new way without hampering the positioning and utility aspects can improve the quality of the society at less expense.
Better Living Standard
Most often than not, societies, or communities take ages and huge expenditures to bear when considering renovation. Maintaining the building requires extra attention and financial investment in small amounts. Therefore, redevelopment on their finance is not that much considered a common practice. Owing to the transformation in the system, today, builders in Mumbai are recreating better living standards for millions of families. This is turning investments in residential flats in Mumbai blissful.
Increased Capital Value on Property
With comprehensive planning, redevelopment provides a greener, more open public space and more community facilities while improving the environment and infrastructure in old urban districts. We transform dilapidated buildings into new, environmentally-friendly and smartly designed buildings of modern living standards. Many upcoming projects in Mumbai are also focusing on sustainable living. PCPL is one of the best redevelopment companies in Mumbai that is ethically changing the face of redevelopment of old properties in Mumbai. Thus, based on the above factors, a redeveloped property always raises the capital valuation of a property. Redevelopment, in simpler words, is like grooming yourself with better equipment and amenities. So, with better investment more is the return. Therefore, Mumbai real estate is the hottest and most populous real estate of the country.