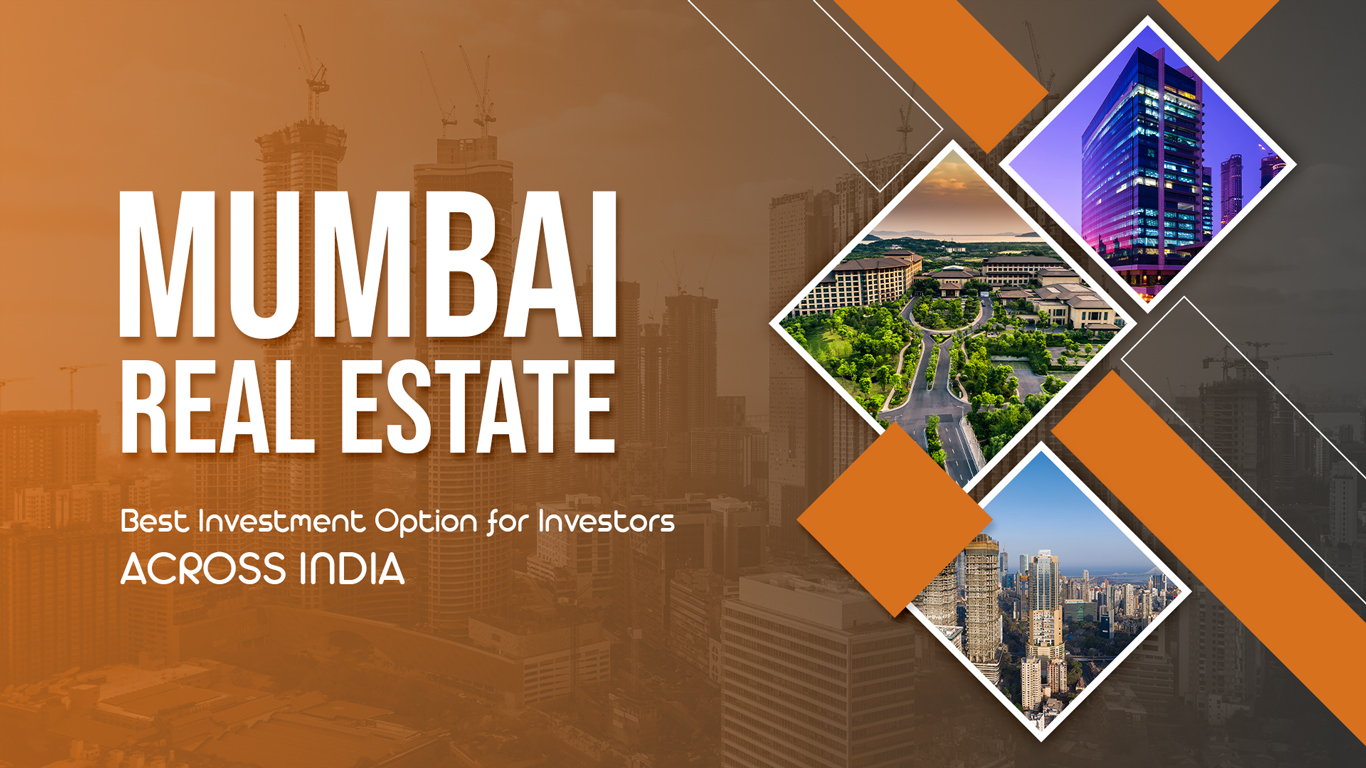 Mumbai – The Hotspot for Real Estate Investment
Mumbai, the city of dreams just got dreamier for the right reasons. Compared to the cons, the pros about the population of the city are doing the rounds. Owing to its population factor, this city always attracts investors and home buyers. That is how this city saw a huge boom in the real estate sector while the cost has been extremely regulated for the customers through acts like RERA.
Whether it is a commercial plot or an industrial or residential space, everything has a fair demand for the property investors of Mumbai. Every day, the city increases performance expectations and to meet the end, investors are brainstorming and are coming up with new designs that deploy excellent infrastructure, multiple amenities and jaw-dropping interiors and more at an affordable price. These are reasons enough to understand why the city never loses its demand or its charm.
Big Commercial Hub
Mumbai, the financial capital of India deals with major businesses making it worth the name. Since there is a rise of traffic in the city, automatically major organizations have their headquarters in Mumbai. This pattern has automatically raised the standards and bar of the business, investment and redevelopment of properties in Mumbai.
Residential flats in Mumbai are on a rise in areas such as Malad east & west, Bandra, Borivali west, Goregaon to name a few as the rise of people turning towards these locations into 'posh areas'. This is so, as the employees love to live in the vicinity of their workplace saving them time and transportation cost.
Best for Connectivity and Accessibility
Mumbai is that one city that has eased transportation for the common people from any point to every point of the city. That means, a great city requires great connectivity. For instance, the Mumbai Local trains can help you reach from CST which is one corner of Mumbai to Borivali which is the other corner. Advanced transportation like metros, trains, buses, cabs, auto, and highways are aiding to transform the system. This leads to a great investment opportunity for the civic infrastructure, reducing the traffic woos. In terms of good connectivity experience, this city is also upping its bar with Monorails, metros in offbeat locations. This factor has also led to the city being a real estate investment hotspot of the country.
Infrastructure is The Backbone
On the subject of infrastructure, Mumbai hasn't always been praised for its infrastructure. However, of late things are changing fast. Roads have been widened and are well maintained. Buildings are no longer cramped. Infrastructure projects such as the Eastern Freeway and Chembur to Wadala Monorail have made Mumbai an attractive real estate investment destination. This has also led to a rise in the demand for flats in Mumbai, especially in Bandra region and created it a hotspot for property investors.
Affordability is The Key
There is a trend of affordable housing in Mumbai's real estate market. Many real estate builders are now redeveloping buildings in Mumbai instead of building new residential projects. In areas such as Juhu, Worli, and other parts of South Mumbai, luxury flats are gaining popularity because they offer luxury at affordable prices. People have also become aware of the multiple advantages of redevelopment in already existing plots of Mumbai. PCPL, being the best property re-developer of Mumbai is churning the best outcome!
A Mini India in a State
Mumbai, the city of dreams is just not said without a reason. This city accepts and has a place for everybody. It is rightfully liberal and balanced in terms of walking ahead of conventions, stigma or any social toxin like patriarchy and many other social evils. As most of the people are here to achieve through their hard work, their tolerance level and mindset of looking at life also evolves for good. This feeling of liberation and comfortable being themselves allows most of the people to own up a land of their own in this city. The cultural blend is also a cherry on the cake that makes Mumbai a truly colorful cultural place to live in. No wonder, they say that owning a house in Mumbai is truly an achievement!
High Return on Investment
Owing to the above factor contributing in the growth of the city, automatically property investment in Mumbai has become the biggest bit of part time income. Factors like high population, well connectivity and financial status of the city never let people to drive away from it. Instead every day, Mumbai sees an influx of students, professionals and others and embraces everybody. Big or small, this city has space for everybody and this constant requirement has raised the real estate investment standard of Mumbai. PCPL has given way to more and more affordable flats in Mumbai.