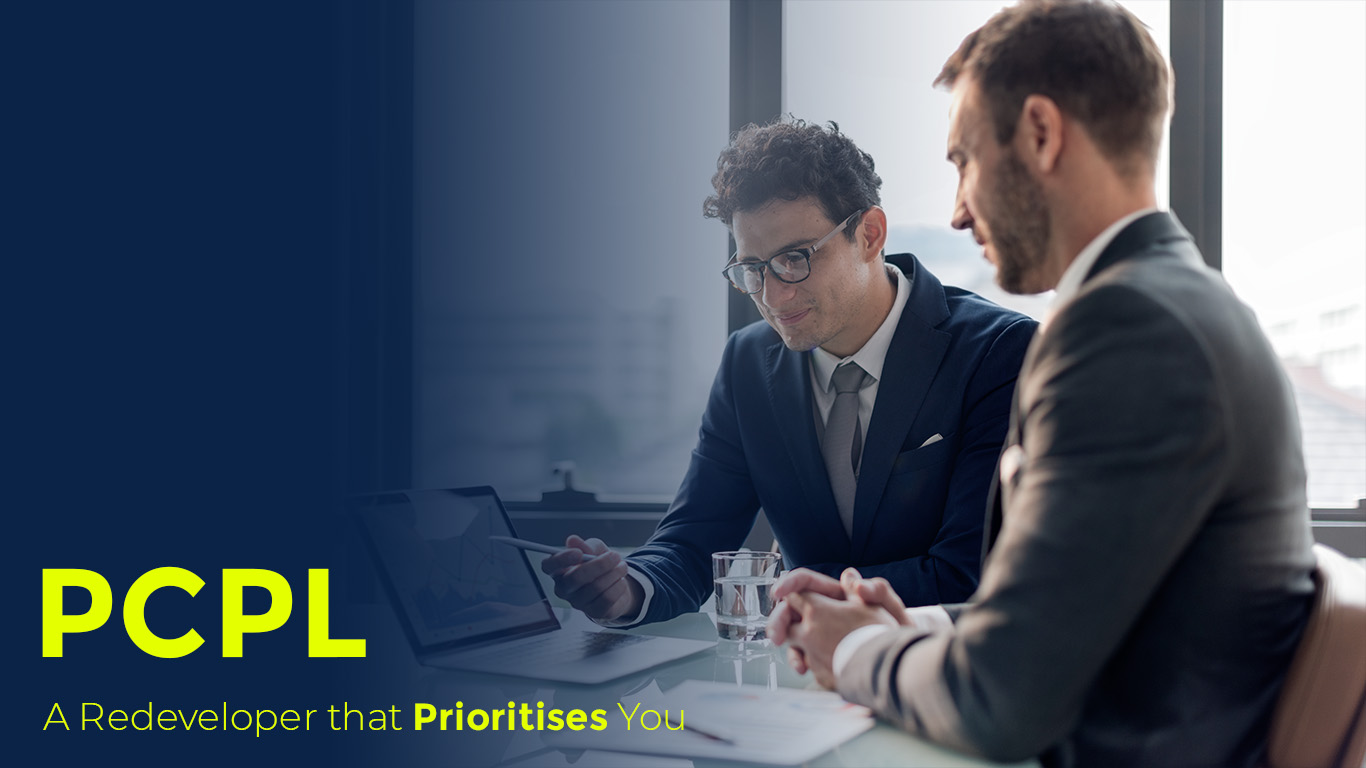 PCPL – A Redeveloper that Prioritises You
When vision and mission meet ends, they bloom together to become the best from the rest. A vision to accommodate a meaningful design living. Today, in an age of fast paced lifestyle, holding on to the core values correctly has become an extremely mandatory element of excellence.
PCPL (Pranav Constructions Private Limited) stands by the trust and excellence of the customer. Here, the services become an experience. This real estate company in Mumbai brings in high aesthetics for customer value. In an effort to provide affordable, stylish buildings to the Mumbaikar community, PCPL offers more than just housing. It engrains freshness in living with values that speak to the customer right from the first visit!
When laying the foundation of a home, safety is the first concern that tops the checklist. It is the safety and the shelter of a home that makes it an essential element for any human being. Thereby, PCPL stands for accommodating design and safety at a reasonable price to its customers.
It plays a vital role in holding onto every element right to the core. Prominently, integrity is engrained in the work aesthetics of this redeveloper that is reflective in their treatment and service quality. Without their integrated behavior, communication wouldn't have been so smooth. This reflects on their approach towards the customers.
Professionalism happens to be another pillar that is an important stakeholder for any organisation especially if that is a construction business of Mumbai. The on time scheduling of the houses to project hand over, everything is seamless in their organisation. The baby steps to make it to being the best redeveloper in Mumbai.
This is the bare minimum necessity without which an organisation can face employee retention issues. That would handicap any organisation in due time. That's why PCPL stands by the employees and for the employees in creating better businesses. There is no alternative to a healthy union between an employee and employer.
Transparent, honest and open
Transparency, honesty and a no hierarchy culture always creates the greatest work spaces. When there is no pretence playing its fake game, honesty blooms the best fragrance. That ensures a healthy work culture and environment ensuring the best service to the customers. These all comprise the major pillars of PCPL that makes it one of the best builders in Mumbai.