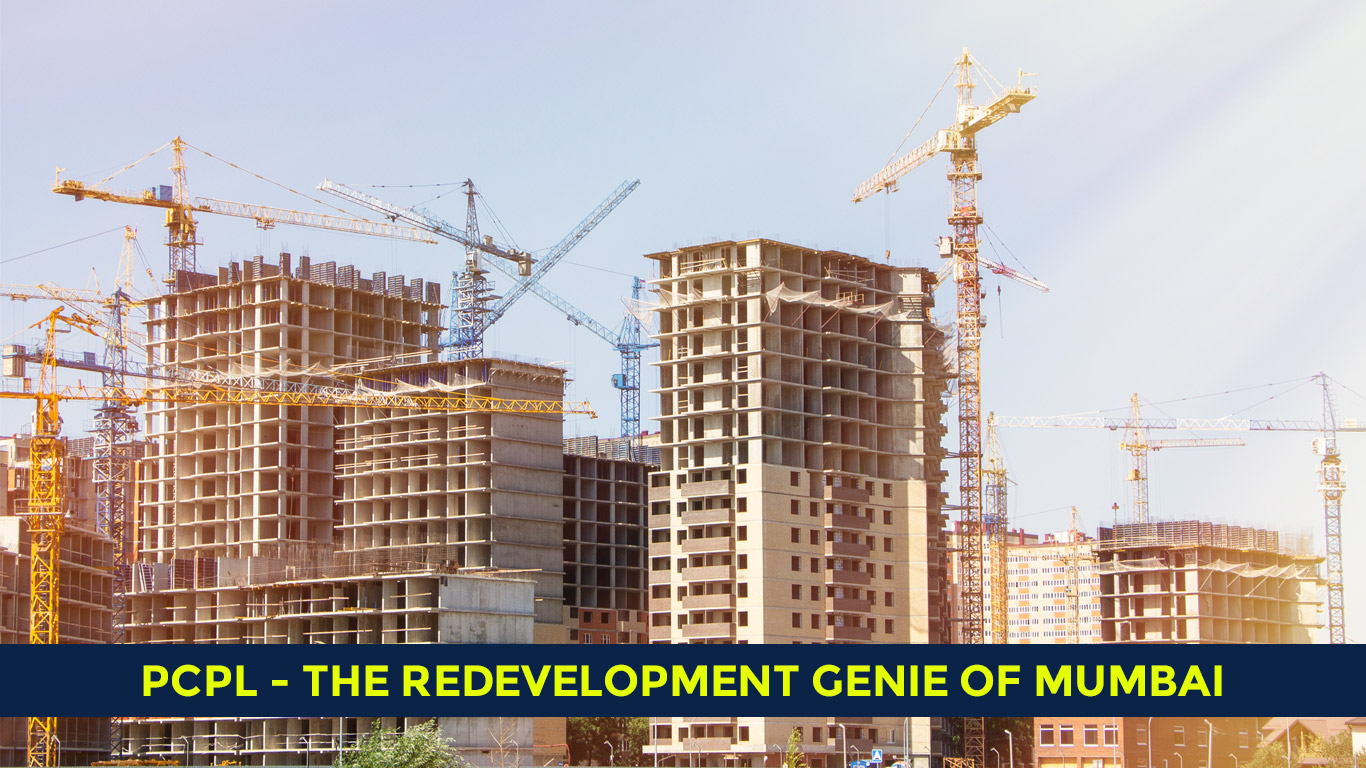 PCPL – The Redevelopment Genie of Mumbai
What about owning a completely redeveloped space in Mumbai at no cost? You read it right. Owing to the scarcity of new lands, redevelopment has boomed in the financial capital city of India, Mumbai. PCPL (Pranav Constructions Private Limited) brings a mission to redefine the communities in the Mumbai livelihood.
Mumbai's communities share a special bond and unity that binds them to their homes and locality. The reason why Mumbai stands first amongst the country's most redeveloped lands. People who want to revamp their old houses can feel safe with PCPL. The right mix of tradition and modern approach to turning a house into a home is met by the best redeveloper of Mumbai.
The company in Mumbai is the hero of real estate redevelopment that gave a new home to a number of communities without them having to move to another area. Their smooth services make it nothing less than a home renovation experience. This makes it one of the best redevelopment companies in Mumbai.
But, why should you consider a reconstruction rather than a new house?
Transformed vision makes for well-planned apartments
Instead of searching for another 'fairy-tale' location, plan for a redevelopment from a popular builder in your current location. This will evade the chances of falling prey to faulty apartments that are not so well planned and are built in no time. Most of them may meet their completion in a rush, making them unreliable for the long run. Families might suffer owing to a change of localities and neighborhoods with an extended budget. In contrast, when a vision for transformation emerges, a proper plan will follow. In addition to helping with a quick transformation, a well-structured plan will also facilitate budgeting and location concerns for the customer. Getting a brand new home for free, in no time, offered in the same location, gives you a peaceful future by the best real estate company in Mumbai.
A construction company that prioritises quality and cost efficiency.
PCPL is a construction company in Mumbai with values that stand out for its quality of architects and designers ready to dive into the customer requirements. The teams are well informed of their client's requirements as they design and plan for the redevelopments. Understanding where to cut costs and where to splurge is the key to being cost effective. In this way they balance maintaining a cost-effective living space.
Variety is our main spice.
Every project is done with a fresh new perspective and thought. No two buildings are the same. This is done to offer the maximum variety of lifestyle amenities for the masses in possibly different locations and stretches. After all, the more the merrier. Amenities like yoga center, sun deck, amphitheater, kids corners, gym are the major offerings in most of the PCPL buildings. A major brownie point for such stylish living without hitting the pockets.
Top Notch Project Management team.
PCPL is one of the top rated real estate construction companies that believes in effective team communication ensuring smooth and well planned project management. After all, be it a team or a home construction, building well from the base is what is needed the most. Only a well generated and systematic team can perform and manage teams effectively.
Futuristic design driven buildings.
When thinking about a home, design plays a vital role. Design driven apartments are everyone's favorite as they uplift anybody's morale. This demand has led PCPL to innovate on the design perspective of the buildings in terms of its strong chromaticism, long dynamic lines, urgency, lyricism and asymmetry being the prominent features. Walls and corners are shown as angular cutaways making them interesting and different for the mass. Design driven living uplifts the aesthetics of any building and makes it breathable that too at a pocket friendly cost.