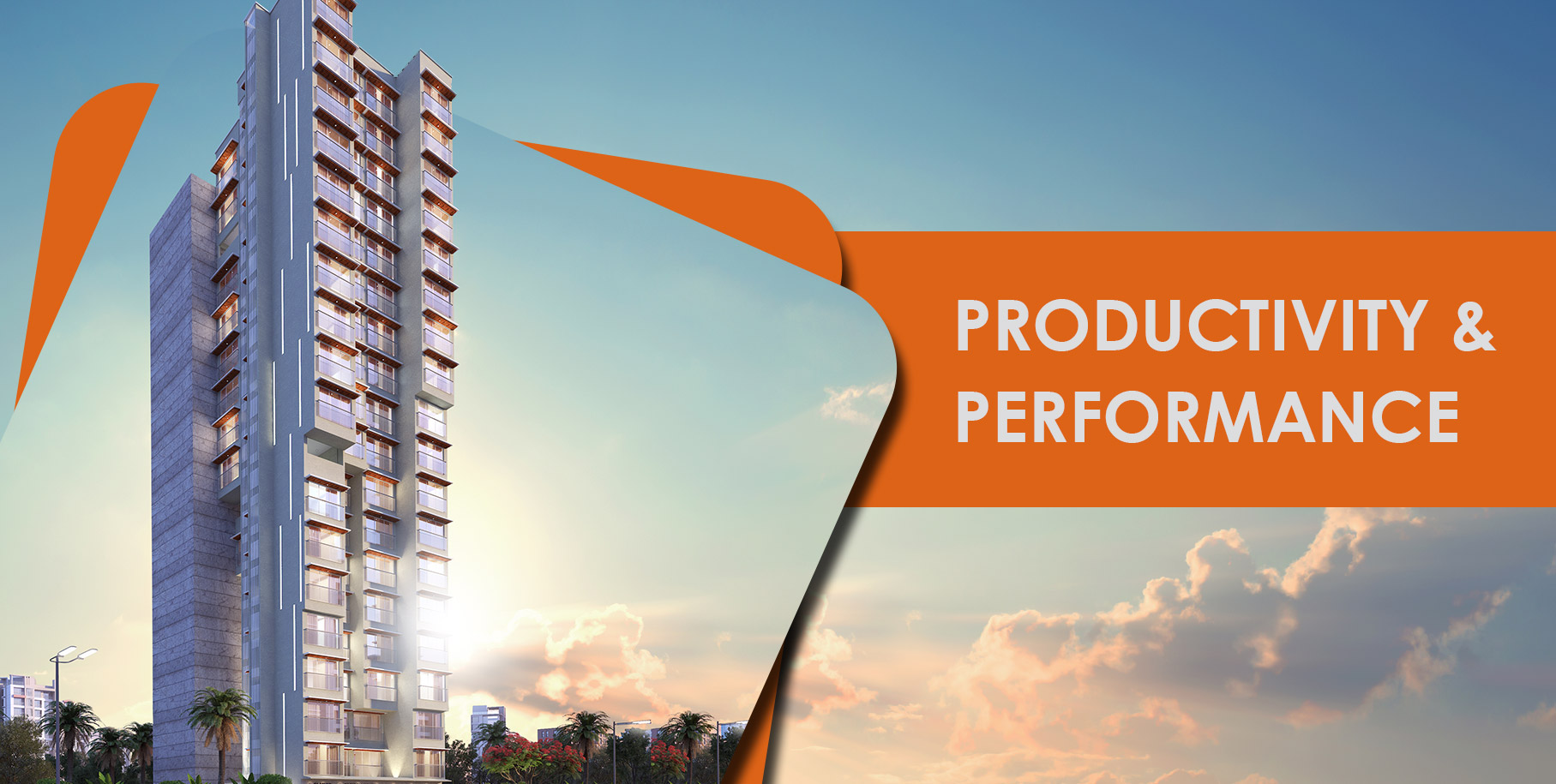 Productivity & Performance of PCPL
PCPL is a reputed and an accomplished real estate company with having built 1 BHK, 2 BHK, 3 BHK, 4 BHK (Jodi flats) in the best suburbs of Mumbai like Malad, Borivali, with many satisfied and content clients under its belt.
It is not a surprise that the clients of PCPL are happy- PCPL flats are high quality flats, which are made with good raw material. The buildings are strong and sturdy and well designed with amazing lay-outs. The amenities provided will definitely 'wow' you.
These superior homes are always ready on schedule, in fact, sometimes PCPL delivers before the committed date of delivery, which indicates a well-organized, dependable company. It keeps not only the basic needs of people in mind but also adds luxury to it. It has a customer-first approach by keeping the ever evolving living habits of people as an inspiration to create high quality homes. PCPL delivers homes with pride and confidence. It has many ongoing, upcoming and completed projects and therefore has made its mark in the real-estate sector. PCPL is meticulous in its performance, it does not waste time, it keeps coming up with new projects on the market and these projects are cost-efficient. Currently, it has many new residential projects in Mumbai, and will deliver them with all that it has a reputation for.
PCPL's team is accessible all through the construction stage to the society, because it believes in effective communication. The MD too is available to the customer. The PCPL team at work communicates well with each other which gives it an edge over the rest and makes the employees take pleasure in their work and be efficient. This encourages great performance and productivity.
PCPL matches up to the best builder in Mumbai because it concentrates on customer satisfaction. PCPL flats are planned well, giving priority to creating spacious flats. The use of space at PCPL is commendable as flats in Mumbai today do not offer that luxury, however, this real-estate company does. Living in PCPL flats, one gets the feel of opulence. The floor plans of the flats are quite stunning. Your home will be special because it will be palatial and cozy, which is a rare and great combination. The projects of PCPL are generally located centrally to have hospitals, markets, schools, banks, places of worship, etc. close by. It offers modern life-style amenities like senior citizen garden, fitness center, automated tower parking, play area for children, etc., so that life is a pleasure for all the people living in the building. PCPL takes great care to be a high-quality, cost-effective and an efficient real-estate company, which makes its clients happy in the long run. It pays a lot of attention to the big issues and the small issues when working on its projects. Its projects are its babies which are handled carefully and responsibly. Pranav Constructions is a class apart because its productivity and performance are very important to it for the sake of its clients.