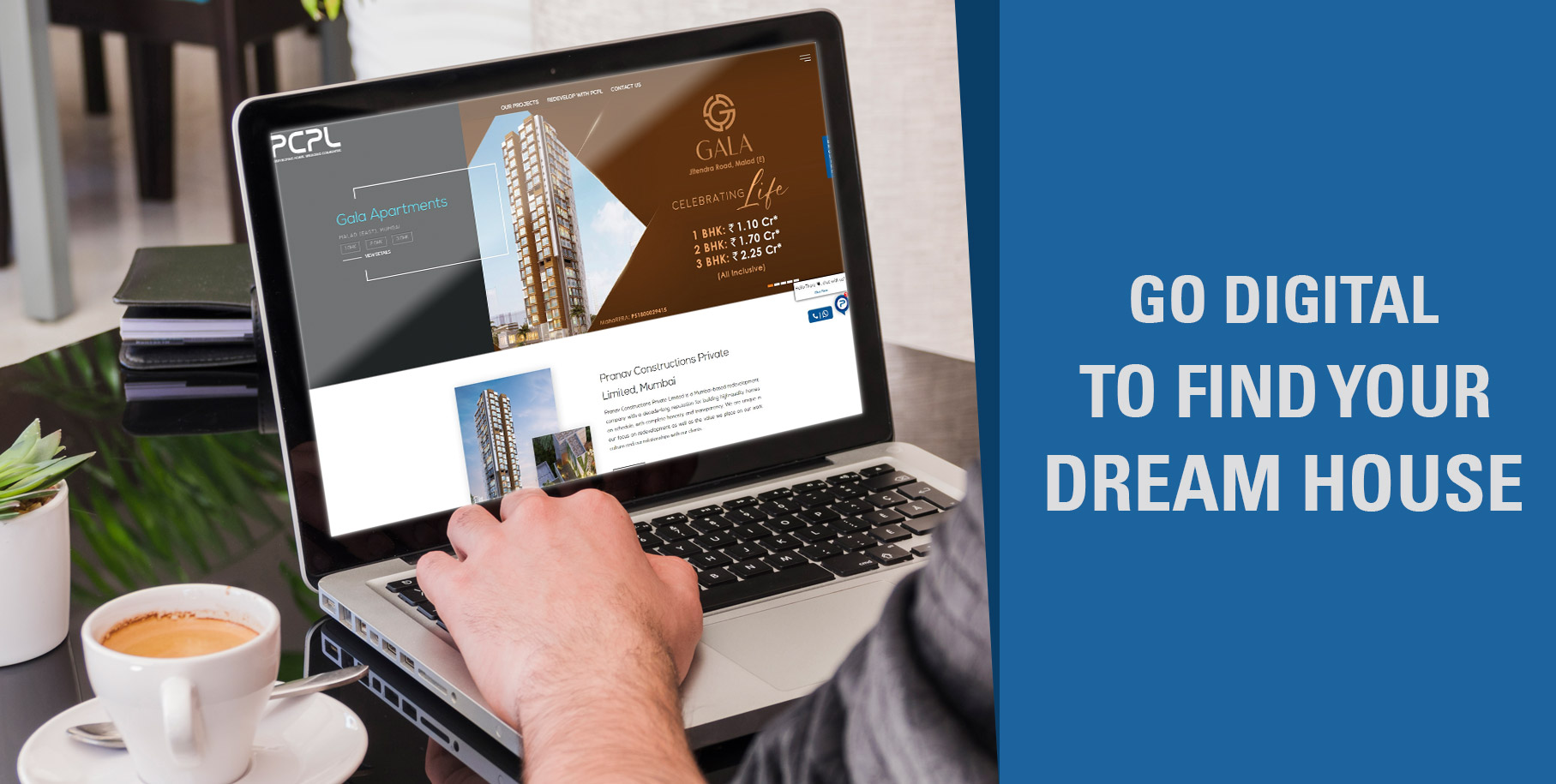 Go Digital to Find Your Dream House
Going digital is the mantra today, whether you want to house hunt for your Dream House in Mumbai or you want to do research for your office project, or you want to order groceries online. It is a luxury that is offered in today's time, which is also the need of the hour today, especially due to the pandemic.
PCPL too offers you this luxury of looking to buy a flat in Mumbai leisurely from the comfort of your home. You need not be out in the hot sun, going house to house, sweating profusely and tiring yourself out. It saves time, effort, money if you go this route, it is easier and convenient. However, the icing on the cake is that it is absolutely safe. PCPL's site is absolutely safe, genuine and trustworthy. PCPL is a name in the construction line to reckon with- it offers the best deals at cost-effective rates, it is a quality construction company, it has been in the real estate business since more than a decade, with quality, honesty and transparency as its key pillars. Therefore, there is no need to panic in any way regarding going this route with PCPL, for house-hunting.
In fact, it can be quite an enjoyable experience, sitting in your room with pop-corn and Thums-Up, in the a/c and doing a tour of Mumbai's best flats, comparing the flats, looking for the best prices, checking out every detail to your satisfaction, and having a great time in the process. Your decisions then will be well thought out and reflected on before deciding which house in Mumbai to go for. It will not be a compromised decision, taken hurriedly or in a rush because of being tired of going house to house, all over Mumbai, with the sun's rays burning down on you.
Besides, all the paperless documentation can also be done online very safely. PCPL is a real estate company which has very good credentials and reputation in the market, therefore, all documentation and transactions done online are secure. Besides, by doing paperless documentation you will be doing a service to the environment also.
Owning a house in Mumbai is an achievement. Mumbai is not an easy city, with crowds travelling and rushing from place to place. We, at PCPL, offer you the convenience and pleasure of buying a flat in Mumbai digitally, and making it a tension-less and delightful experience, without any stress. Going digital is the trend today and PCPL keeps with the times. It is a progressive outfit in every way, keeping in mind the customers' needs, mindset and the current issues to be dealt with when working on people's dream houses. Customer satisfaction is the ultimate goal of PCPL. Pranav Constructions takes it a step further by making the entire process of house-hunting an experience that will be a memorable one. Therefore, it provides the digital experience for house hunting. So that, when you walk into your dream house in Mumbai, it will already feel like home.