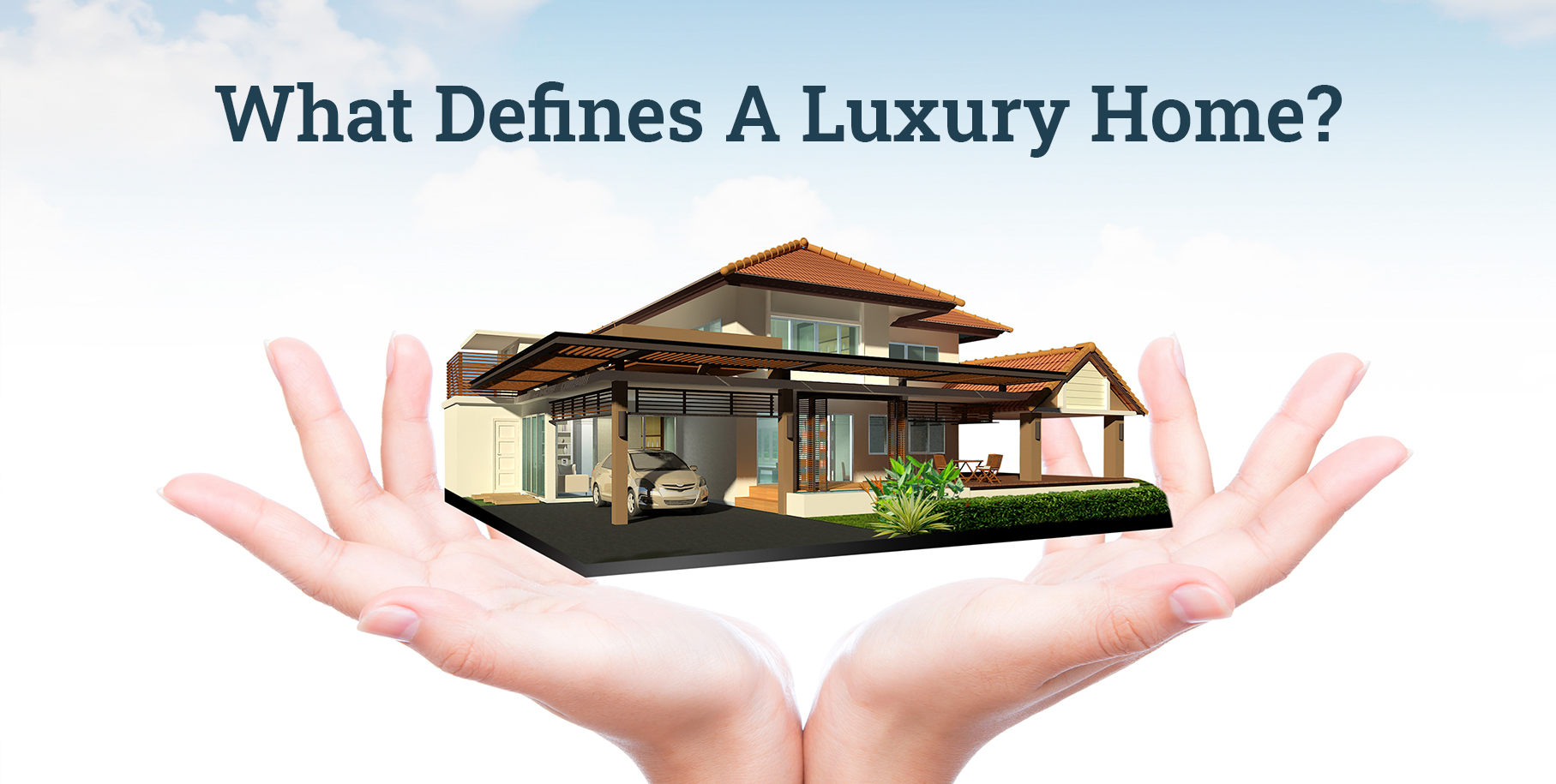 What Defines A Luxury Home?
Everyone dreams of owning a beautifully updated home with all comforts. It shouldn't be a mansion but it should offer the owners an ultimate living experience. The definition of a dream house differs from person to person. The interiors, amenities, and facilities provided by the residential projects can make it look lavish and extraordinary. Well, modern apartments provide an exclusive nature-friendly environment.
We are mentioning some important must-haves features of a dream luxury home:-
Correct Interior Designing
The interiors need to be inspired by the international architectures and monuments, trending home decor styles, crown moldings, archways, rounded corners, and art nooks at the correct place to give your house a unique look. It is the most indispensable part of any expensive home.
The luxury apartments offered by redevelopment builders in the metropolitan cities have in-built security features. To keep your home secured from the burglary and unwanted intruders, you can use smart locks, safety alarms in case of any break-ins and fire, and CCTV cameras.
The home plans need to be carefully crafted and designed so that they look spacious, open areas, balcony or lawns, and other wonderful amenities gets fit into it. It gives a sense of freedom. The house should be breezy, airy, and filled with bright light. It should have appropriate space for meetings, events, and other occasions for you and your family. The home closet space is of high priority.
It is the heart of the home and it needs to be at the center of the house. The spacious kitchen should have smart lighting, excellent music, double ovens, cabinets, island sink, heating drawers, island sink, and many more. It is one class above any ordinary kitchen. For any luxurious events, you can hire a chef who will be delighted to cook good food for you.
After a hard day at the office, you want to relax in a quiet environment. The open areas or huge balconies of your home which is a part of residential projects can provide a beautiful view. You should be able to get some fresh air and enjoy gazing at the sky. It will help you to calm your mind. It allows you to catch up with your friends and family; share interesting stories, and have fun. The large balconies with a well-kept garden will make it look outstanding combination.
Exclusive Smart Home Features
The smart home features are connected through mobile applications. You can get motion sensor lightning, timers-set lights, smart thermostats, curtains operating on sunlight, and many more. Check out what redevelopment builders are going to offer you when you buy a property.
The lavish properties aim at providing you a spectacular life. The lavish amenities include a gym, temperature-controlled Jacuzzi, walking area, kids playground, saunas, etc. These are the essential features that are required by everyone in the course of life. The fitness freak person will be able to access the gym as per convenience. Even some apartments offer open free space for Yoga keeping in mind the fitness needs of a person.
This is one of the important parts since it will define your story and the place you belong to. The location speaks a lot about your luxury life. Well!! The accessibility and ease of transportation are also the primary factors that should be considered while buying an ideal home.
A luxury property is made of high quality, long-lasting materials, and completed with an elegant touch. Well, it is big enough for each member residing in the family and can they enjoy their own space.
Check out the properties offered by PCPL. Pranav Constructions is one of the renowned developers with vast years of experience in this field.