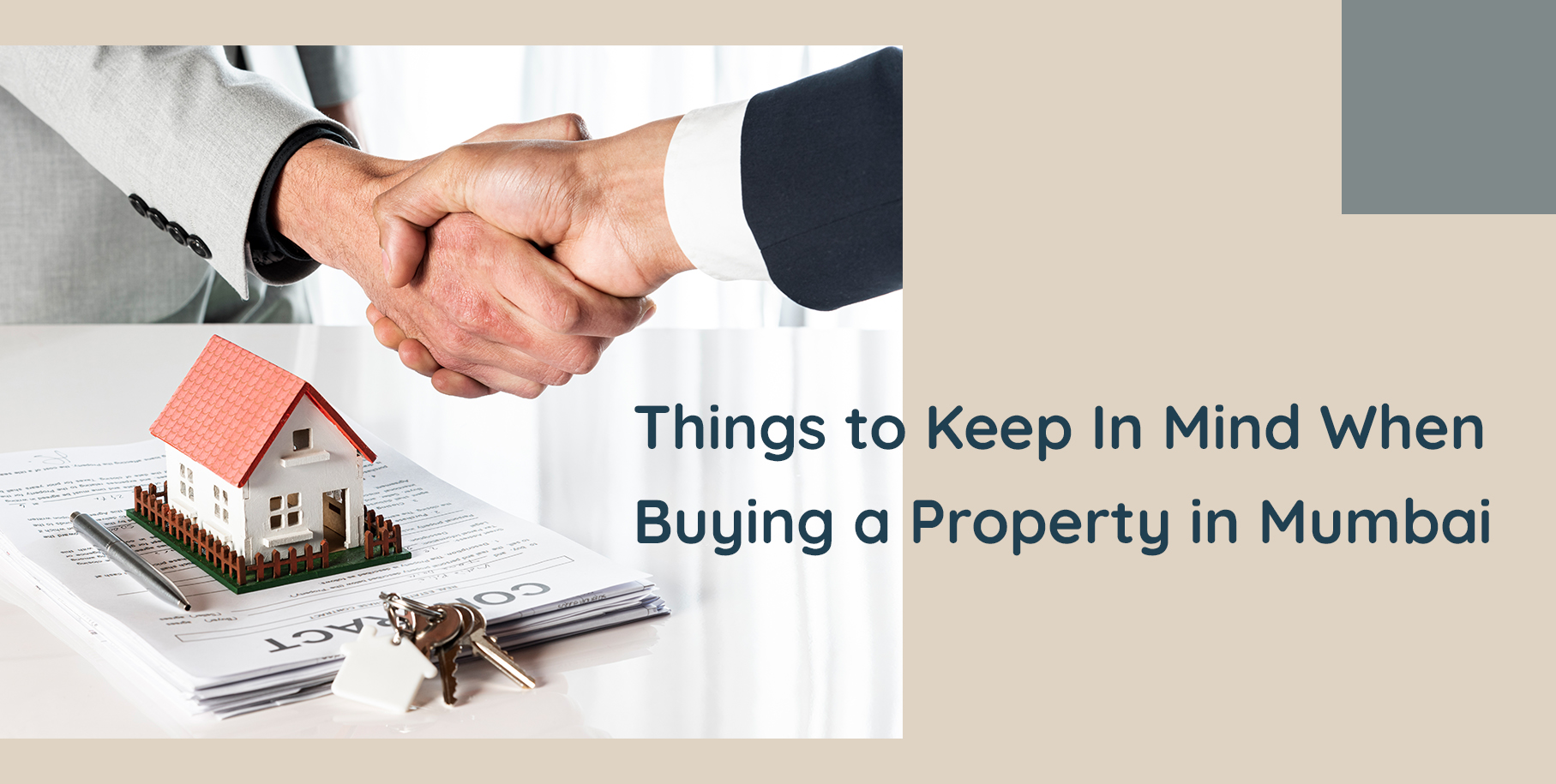 Things to Keep in Mind While Buying a Property in Mumbai
Buying a brand new house is a dream of many people. Owning a house in the financial capital of India could mean a lot. Isn't it? Well, Mumbai is becoming a hot-spot for investors. The city is already lined up with high-rising buildings and skyscrapers. With the growing demand for luxurious accommodation, from the upper-middle class and upper-class people, the city of Mumbai is really offering some scope to the investors.
Finding a Dream Home in Mumbai
Finding a home in the heart of Mumbai City is a tough job. On top of that, residential properties in proper Mumbai can be very costly. Hence, for a middle-class family, it could be a bit costly. For this reason, people are demanding affordable properties that would offer luxurious living. Such residential properties in Mumbai are available only in the suburbs. In fact, many people are ready to move to the suburbs to get a beautiful house with all the modern amenities. By doing so they would be able to get a dream home that meets their budget.
In the event, you are looking for a property in Mumbai; you must keep in mind the following things. They are:
Apartments Vs Independent Houses
Well, whether you want to invest in an apartment or on an independent house totally your personal choice. If you want all modern facilities like a gym, swimming pool, playing area, or joggers park under one roof, it's better to go for apartments.
Now, apartments within residential complexes come with all kind of facilities in one place. Hence, it's always a good deal to invest in apartments instead of independent houses.
Registration Charges and Stamp Duty
Did you just love the 1 BHK Flat in Malad East? Do you want to buy it? Well, to be the sole owner of the flat/property, don't forget to register the flat under your name. For doing this, you will need to give a registration fee to the Maharashtra government.
The stamp duty that you will need to pay in Mumbai is 5% of the overall value of the property. On the other hand, the registration charge would be 1% of the stamp duty. Get the property registered under your name as soon as you pay the stamp duty and registration charge.
Maintenance and Parking Charge
Nowadays, residential properties come with parking lots or spaces. To use that space, one would need to pay the parking charges. Along with the parking space, residential properties come with maintenance charge of the society. Before moving in, it's better if you check out the charges levied by such residential properties in Mumbai.
GST (Goods and Services Tax)
The Central Government charges the GST. Previously, home-buyers were required to pay VAT and Service Tax. Now, the GST is a combination of both these VAT and Service Tax. Keep in mind that the GST is only charged for under-construction properties. So if you are investing in an ongoing residential project in Mumbai, you will have to pay the GST. However, if you are going for a completed 1 BHK Flat in Malad East, you won't need to pay the GST.
Previous Projects
One shouldn't forget to check the previous projects completed by the builder or the construction company. This would help to get an idea about the work completed by the builder.
Preferential Location Charges
Another factor that must be looked into when looking for a property in Mumbai is Preferential Location Charge (PLC). There is no denying that Mumbai is a beautiful but crowded city. If you dream of owning a sea-facing flat, you must be ready to shell some extra money. Similarly, if you want flats close to the airport or other important locations, the price would vary. Keep these factors in mind when you plan to buy a house. It will help you get your dream home easily.