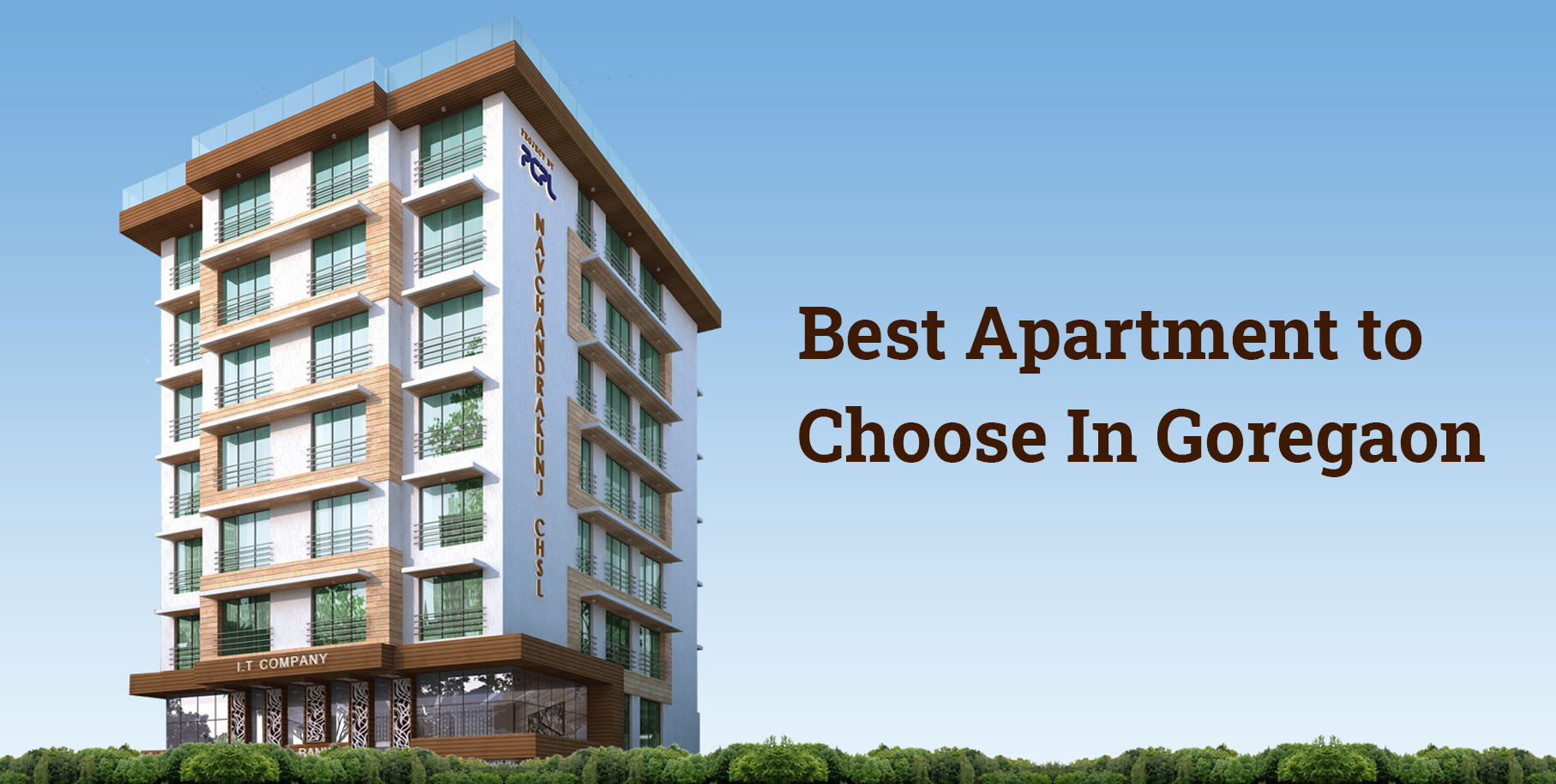 Best Apartments to Choose In Goregaon
Mumbai is known as the financial capital of India. It is the land of dreams and opportunities. However, many professionals after living in cities like Noida or Bangalore become a bit conscious when they are asked to settle down in Mumbai. The reason is quite obvious. They think that city of Mumbai won't be able to offer the same level of luxury as other cities.
Surprisingly, Mumbai city has witnessed rapid urbanization. The city has gone through rapid expansion and it now includes Mumbai Metropolitan Region (MMR). Along with the MMR, several residential projects are coming up as the micro pockets, such as Malad, Goregaon, etc are rightly considered as the prime location for the real estate market.
Goregaon
Just like Malad drew the attention of redevelopment builders in Mumbai, the same can be said for Goregaon. Goregaon which is in Mumbai Suburban Area is a great spot for the real estate investors. This locality is highly preferred by middle-class people due to affordable luxurious housing options, shopping malls, entertainment hubs, educational institutions, and small industries within its vicinity.
For instance, new redevelopment projects in Goregaon West in the form of luxurious homes and residential hubs with modern amenities are coming up in this suburb. On top of that, Goregaon's proximity to Mumbai's posh locations, like Andheri and Powai is making this suburban area a hotspot for property developers like Pranav Constructions.
Premium Quality Apartments
Those who are looking for premium quality 2 BHK Flats in Goregaon West can get in touch with renowned property developers PCPL. PCPL Group offers a wide range of 2 BHK Flats in Goregaon which are very close to some important landmarks.
Most of the homebuyers are looking for redevelopment projects in the western suburbs of Mumbai like Goregaon as it's well-connected with the main Mumbai City. The western suburbs being less crowded are perfect for outings with families. Even in this small suburban area, one can get luxurious homes of their dream.
Now, let's check some interesting new Residential Projects in Goregaon West of the PCPL.
Looking for 2 BHK Flats in Goregaon West? Your search can end with Navchandrakunj from the PCPL Group. This apartment is located in an upscale locality. Being a redevelopment project it tries to meet the demands of residents. It comes with many amenities, such as Puzzle Parking, Society Office and more. With enough amount of greenery, residents can enjoy a beautiful lifestyle.
METTIVILLA:
Mettivilla offers 2 BHK Flats in Goregaon West. The flats come with all modern features which are needed to lead a contemporary lifestyle. This apartment complex is designed in such a way that offers a wide space to the residents. This sprawling residential complex is strategically located and it offers easy access to schools, hospitals, airport, railway stations, and more. School and Railway Station is just 2 minutes away from this place; whereas the Airport is just 20 minutes from this place. This residential project is being handled by the PCPL Group. Pranav Constructions promises to offer you a beautiful lifestyle to make your home abode.