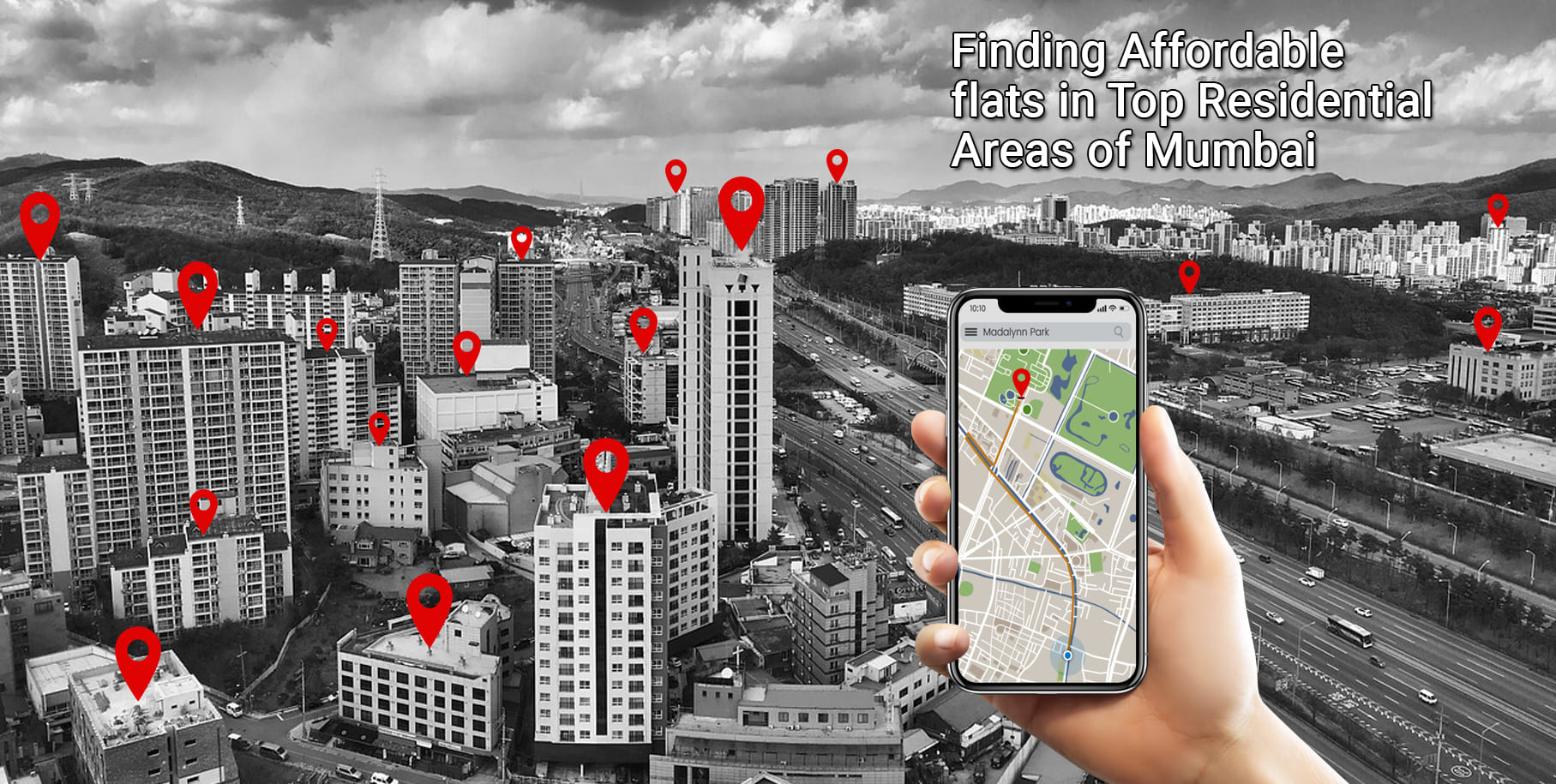 Finding Affordable flats in Top Residential Areas of Mumbai
The possibility of finding a dream apartment in one of the Residential Projects in Mumbai is slowly diminishing. After all, we are talking about the financial capital of India. People from all over India strive to secure affordable flats in top residential areas of Mumbai. But with the increasing wave of housing demand, the availability of affordable flats has been hindered. However, the hopes are still alive at least we can say so from our side. Yes! With PCPL you can easily choose from a range of affordable real estate projects in different locations of Mumbai.
For every Mumbai resident, addressing the famous Mumbai traffic is a daily habit. Survival amidst this heavily crowded city gets overwhelming each day. However, when you reside in the top residential areas of Mumbai you enjoy massive relaxation. There are many reasons why you will love our residential projects in Mumbai. Make sure to go through our website to have a better understanding of our residential projects. Our website will also help you find out the ongoing and upcoming projects apart from the completed ones.
The Brand Matters!
The real estate market has also got brands. Some of those you must have heard as well. It is not that every brand is beyond the affordability rates. There are high-end property builders. But there are real estate builders at affordable rates too. Classify your budget to make it convenient in choosing the right real-estate project. Try not to compromise on the quality of the real estate builder. This is why brand matters.
The reason why one must go for the best residential projects in Mumbai is the quality and amenities provided. Good projects may slightly be on the expensive side. However, they are packed with the facilities you would need to last a lifetime. Amenities like fitness centers, play areas, acupressure walkways, rooftop gardens and so on are essential. One needs them for relaxation.
Setting Your Budget
You will never find a residential project affordable unless you have a pre-decided budget. Neglecting the decision of selecting your budget is negative both for your finances and the property you choose. You must remember that it is not just about purchasing the property. A decent amount of money is also necessary for furnishing and decorating the apartment. The more you cross your budget the more it will hurt your pocket.
Consider the Amenities
Certain real- estate developers provide expensive apartments in exchange for several amenities. In reality, you may not need so many facilities. This is why you should consider the amenities. As long as you have basic amenities, it is easier to find residential projects at affordable rates.
The key to finding the most appropriate apartment is to choose things based on your budget. Don't believe in statements like low budget means cheap property. Even if the city is expensive, finding the right one within your budget is not impossible.
For your reassurance, we suggest you check our website: pranavconstructions.com