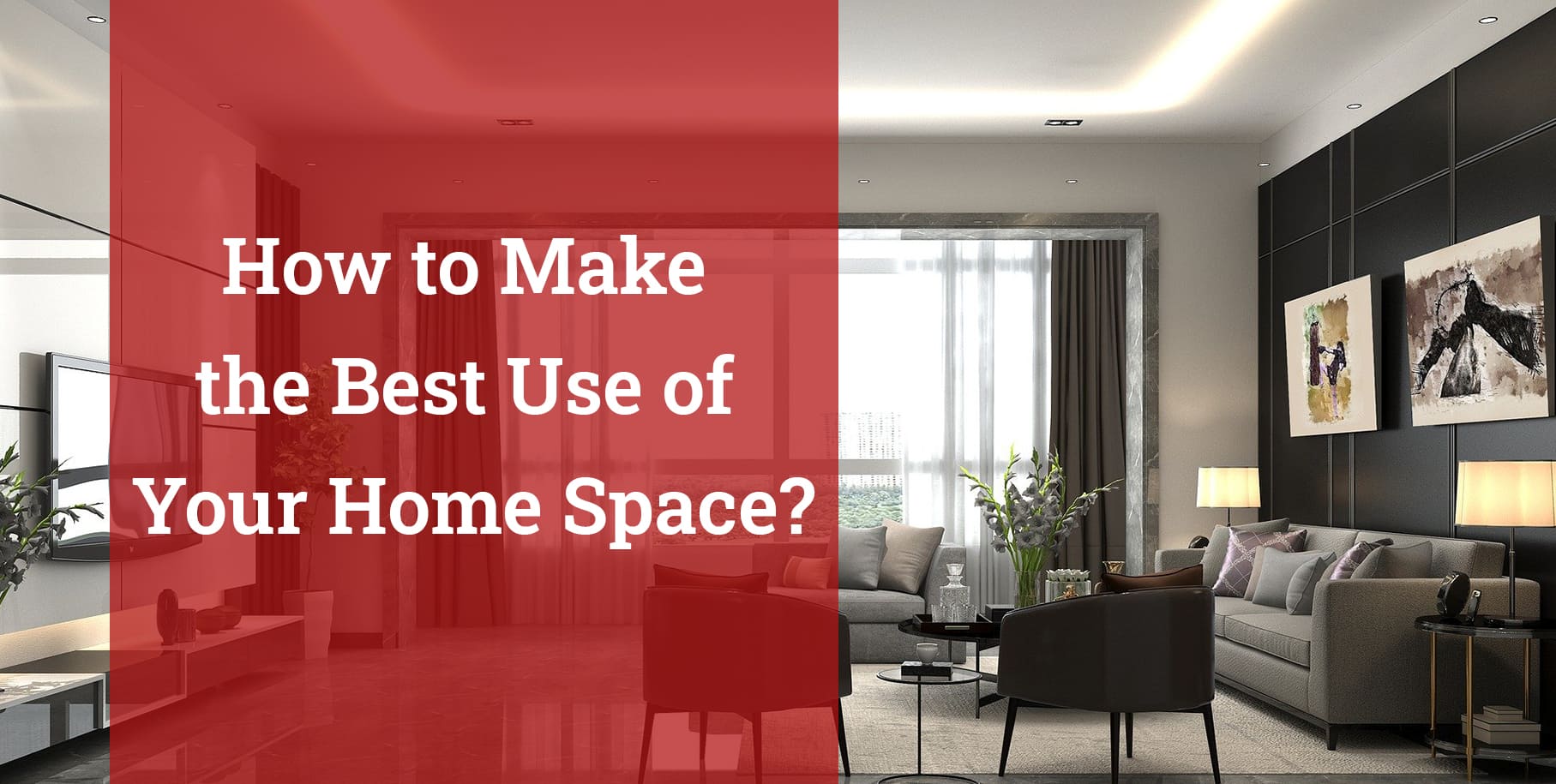 How to Make the Best Use of Your Home Space?
We all want spacious houses that give unlimited happiness as well as comfort. In this time of the pandemic, we can feel it more as we are all working from home. We all want the extra space where we can work comfortably without any disturbance. It is not possible for most of us, as most of us are staying in small apartments and it is close to the workplace. All you need to do is to readjust the light, furniture, other essential home accessories, and wall colors in order to make the home more airy and spacious. It will help in uplifting the mood and generate a positive environment within the living space.
We are providing you cool tips to make decorate and organize your home:
Do look for the furniture which has built-in storage spaces, like storage beds or ottoman stools, and many more. This multifunctional furniture is ideal for storing blankets, towels, bedcover with bedsheets, curtains, etc. Nowadays, the overhead cabinets are installed in the rooms for storing things they are frequently used. You can use the free space available below the staircase to store items. If possible sell the unwanted stuff and organize the others.
You might be surprised to know that the proper arrangement of furniture will transform the look of your home. Try to replace or remove furniture if your room holds an untidy look. It is an interesting process and since most of us at home, it can be a short break from your break. Get innovative ideas from your family members and change the scenario of the apartments. For new homes, it is better to contact a reputed interior designer.
Hanging more mirrors will create wonders and it will offer an illusion of more space. The mirrors which are installed opposite the doors or windows can reflect more light and will make your room bright. Take the help of home maintenance professionals to install heavy mirrors.
It is better to use a light-colored curtain instead of dark, as it may hinder the sunlight. Try to put up the curtain rod very close to the ceiling but it should be far from the window frames. It is said that the classic panels up to the floor-length helps to create an impression of height, in case anyone enters the room. Lightweight curtains that come with vertical prints on them can make the space look quite bigger.
Try Open Kitchen Cabinets
The kitchen forms the heart of every household. A functional and spacious kitchen can make you energized while cooking your food. The open cabinets are currently popular in modern apartments. It will allow you to display the fancy utensils as well as artifacts. Installing a modular kitchen is a bit costly. To illuminate your countertop you can use recessed lighting.
Natural Color Shades for the Wall
It is seen that small apartments with the wrong color do not appear good. The lighter color shades on the apartments will make it look prettier. Well!! You can go for the color contrast to the walls or ceilings by choosing slightly different shades.
Keep windows open during the day to allow light and air to enter the home. A properly lit home will make your room look spacious. Try to use various types of light to brighten your space. Well, ceiling lights can be replaced and track lights could be used for highlighting some areas in the room. Try to avoid table lamps for small rooms.
Living in a dull place can affect your mental health. In today's scenario, it is important to live in a peaceful environment in your sweet home. These tips will also be helpful for those who are staying in a villa.
Confused? Don't worry. Talk to a professional redevelopment builder in Mumbai like Pranav Constructions today.