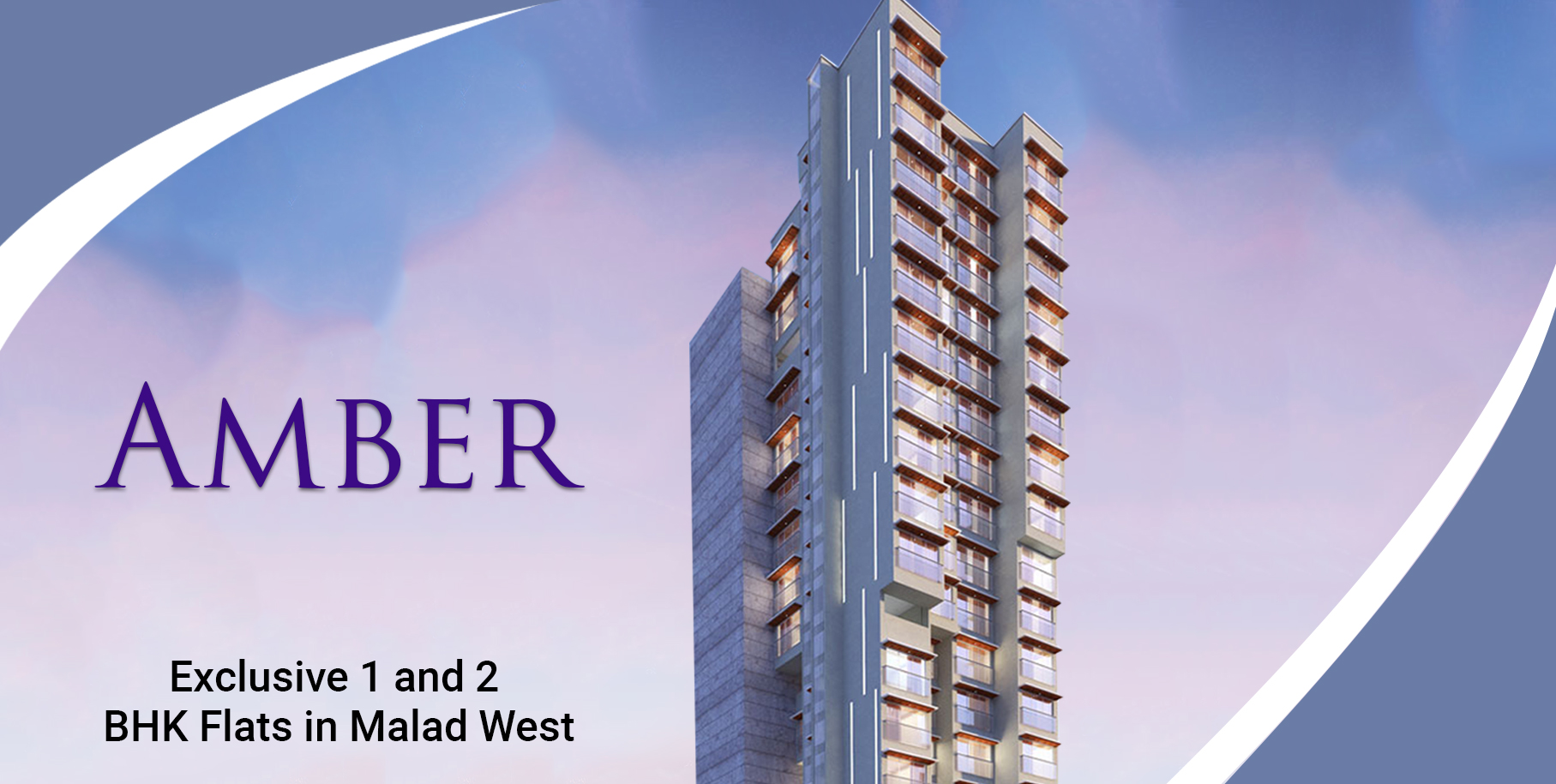 Amber – Exclusive 1 and 2 BHK Flats in Malad West
What does fine living mean to you? Is it about living amidst luxuries only? Technically, fine living is more than just living amidst luxuries. Even if the term sounds very aristocratic, fine living in the modern world is about living comfortably amidst luxuries. And when it comes to comfort, planning is the most important thing. Welcome to Amber – 1 and 2 BHK Flats in Malad West. You must be thinking whether this project from PCPL has got something to do with fine living.
Voila! You have just guessed it right. Let's give you a better understanding of Amber and what makes it so special. Amber is one of our upcoming projects in Malad West. The project is designed to eliminate the demands for 1 BHK Flats in Malad West. However, the property also comes with 2 BHK Flats in Malad West. Malad is known to be a posh area of Mumbai. The location itself is accessible to the rest of Mumbai. To add to that, Amber is located at a prime spot in Malad. Quite evidently you can enjoy a world-class stay in the heart of Mumbai.
Spacious and Graceful
The first reason you will fall in love with Amber's 1 BHK in Malad West is space. Even if Mumbai is the financial capital of India, the fact that it is overcrowded cannot be ignored. However, this does not necessarily need to affect your living habits. The 1 and 2 BHK in Malad West are spacious and graceful. When you step into your apartment the typical scenario of a crowded Mumbai magically disappears. It is a completely new ambiance in there!
Prime Location
While you call your place as location, your guests will surely find it a great destination to travel occasionally. Isn't it so glorifying to own an apartment in the heart of Mumbai's Malad West? Amber is got most of your fine living demands covered. From the airport and railway station to the nearest hospital, Amber's prime location covers every major area within a few minutes. The other nearby places include school, market, and shopping malls.
Seasoned with Indoor and Outdoor Amenities
The ambiance in Amber is not solely perfect for its location. The indoor and outdoor amenities are the next major things to make it great. The amenities include:
Terrace Garden: The terrace garden in Amber elevates the plants closer to the sky. As a result, each plant in the garden benefits pure air, less pollution and unlimited natural resources from the sun.
Rainwater Harvesting: The scarcity of water is a severe concern. Hence, every step should be taken immediately to prevent further loss of freshwater. One of the best ways is rainwater harvesting and Amber is proud to have it!
Others: Some of the other amenities include tower parking, children's play area, fitness center, and smart elevators.
Reward yourself with the best lifestyle in the financial capital of India. Let smooth accessibility be a habit amidst the bustling cityscape! Looking forward to see you at Amber.