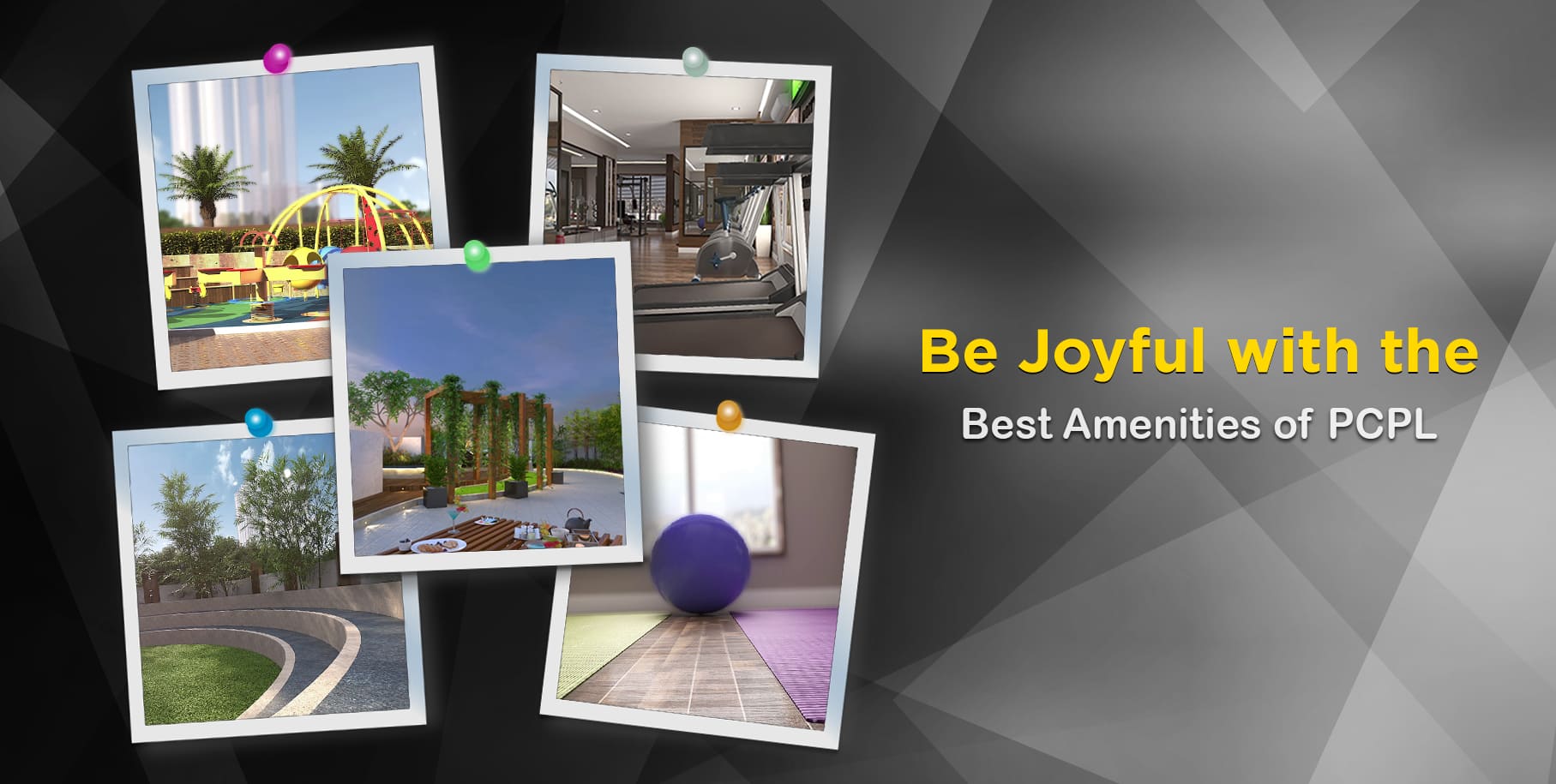 Be Joyful With the Best Amenities of PCPL
At Pranav Construction Pvt. Ltd or PCPL we have some of the best real estate projects on-board. We are property construction and redevelopment company in Mumbai with the reputation of constructing high-quality properties on time. We are known for our transparency and honesty in construction. Hence, we have several customers who prefer us over others. The quality of a property depends on many things. It is not just the materials of construction but the site plan and amenities in that matters too.
We put more emphasis on the amenities of the property because of the lifestyle. With each passing day, people are looking to upgrade to the modern style of living. Hence, no one cares about a simple plain property unless the budget is a constraint. The amenities in a property to a great extent determine the quality of lifestyle too. At PCPL, we have kept in mind to transform your lifestyle with the best of all amenities in the heart of Mumbai.
Stay Safe with 24-Hours Security Cameras
The first rule to stay happy and content is to feel safe. When you feel safe and secured you know nothing can stop you from enjoying the best of everything. PCPL cares about its residents and their guests. Thus, we have 24-hours running security cameras. Live freely without worrying about mishaps.
Next level Parking facilities
No need to park your car on the road or in front of the apartment. At PCPL we provide you the world-class experience of next level parking. Some of our constructions sites are equipped with mechanize stack parking. Now make your life easy and struggle free with the advanced parking systems.
Fitness Centre for fitness freaks
We believe that fitness is one of the most important regimens of life. That is why you will find fitness centers in our construction areas. Enjoy each day of your life and be active with our indoor fitness centers.
Acupressure Pathways
Acupressure pathways are known for their ability to treat several ailments. It is not just relaxing but healthy for your body too. So even if you are not comfortable enough to visit the fitness center regularly, just take a walk through the acupressure pathways. It will certainly make each day better for you.
Sun Deck
Spending some time in the laps of nature amidst the concrete jungle sounds weird. But when you are relaxing at the sun deck you will hardly feel the same. Breathe fresh and take a view of your city or simply appreciate the beautiful things around you. Your mind will naturally get more active.
Yoga Club
Now here is yet another way to beat stress. The younger generation especially finds yoga beneficial in many ways. Apart from beating stress, it is also a great way to stay fit and active. PCPL respects your needs; hence we have the best indoor yoga club for you.
Pranav Constructions promise to deliver you with a wonderful lifestyle apart from your very own abode. Make a fine living with PCPL.