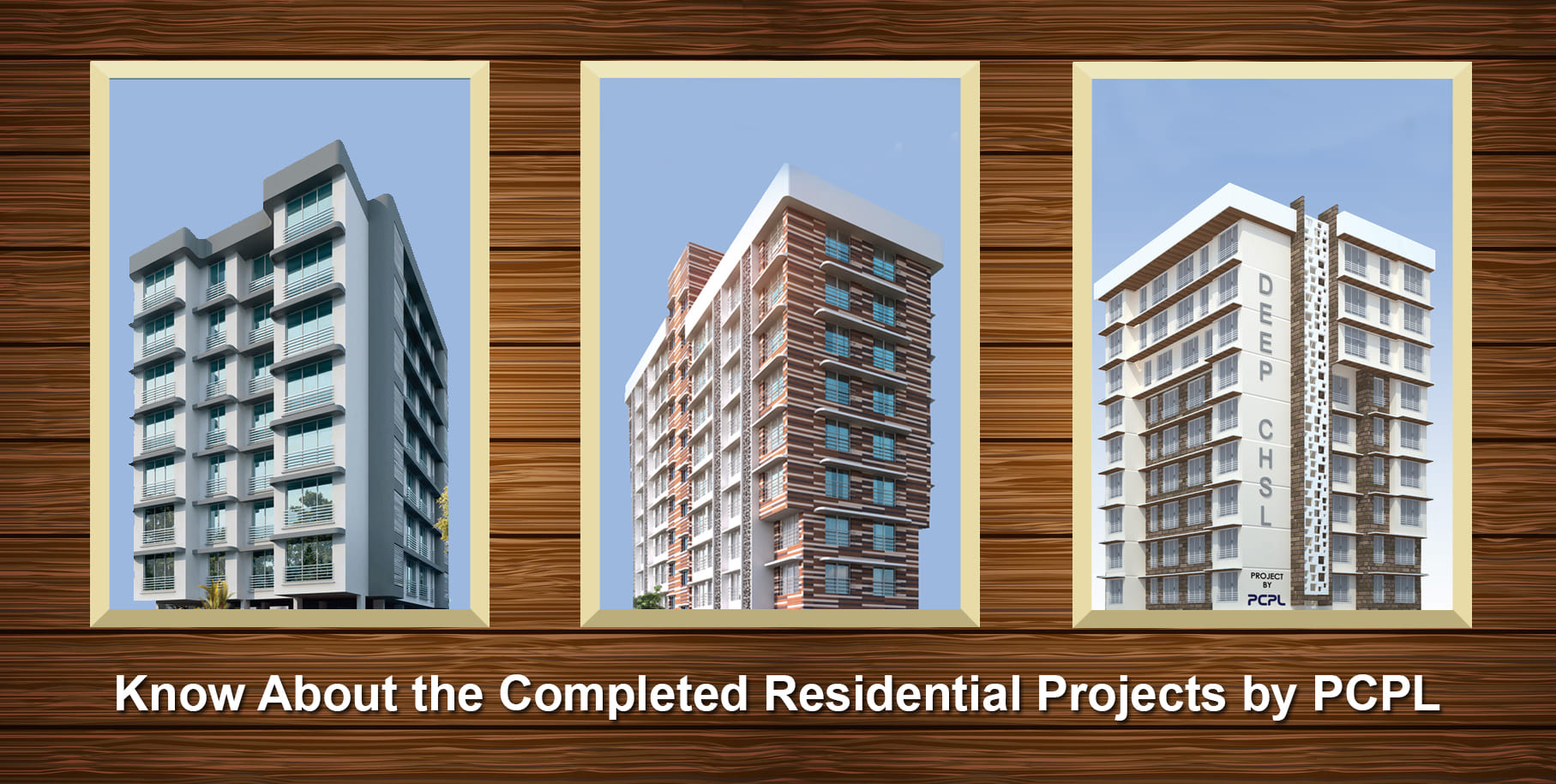 Know About the Completed Residential Projects by PCPL
Mumbai is the financial capital of this country. Hence, it doesn't come as a surprise that most of the big business houses are having their corporate offices in Mumbai. Being the commercial capital, most of the business and commercial districts are growing up in different parts of the city.
Some well-known commercial hubs that are making its mark in the city of Mumbai are the Western Suburbs, Central Mumbai, Thane, Navi Mumbai, the Eastern Suburbs and more. With many business houses beginning to come up in these areas, the need for residential properties started to emerge.
PCPL has evolved as one of the emerging Redevelopment Company in Mumbai. Having years of experience and reputation in the field of building high-quality buildings on time, while maintaining complete transparency and honesty.
Different Residential Projects of PCPL
Pranav Construction has come up with many residential projects in Malad, Goregaon, and Borivali. Without further ado, let's check out some of the completed residential projects in Mumbai by the PCPL group.
Rajendra Apartment
Do you want the fresh wind to rejuvenate your mind and soul? Come to Rajendra Apartments to relax and get a beautiful view of the surroundings. The health of people won't be an issue. With endless fitness options, one can maintain the optimal level of health. On weekends, you can do a bit for the environment by investing your time in rainwater harvesting. These 1 & 2 BHK Flats in Malad and its well connected with the hospital, airport, school, railway station, and malls.
New Lata Apartments
Presenting New Lata Apartments, a completed residential project by Pranav Construction and is located in a beautiful suburb of Mumbai, Goregaon West. It is well connected with the Western Express Highway and the Link Road. Here, one gets to see beautifully designed 1 and 2 BHK Flats in Goregaon West. It comes with all modern amenities, such as security, lift, car parking, rainwater harvesting, fire fighting system, and more. It is just 2 min away from the nearest railway station, market, and school.
Kiran Apartment
Our busy life leaves us with very little time to live the life we dreamed of. However, with Kiran Apartment – 2 and 3 BHK Flats in Goregaon West, you will be able to make every moment count. It is offering homeowners many advantages. Buying a flat or an apartment will offer certain advantages to the buyers. Homeowners would find the luxury of modern living as it comes fitted with all modern amenities. It has in its proximity to renowned hospitals, restaurants, temples, shopping malls, schools, and colleges, etc.
Rajhans
Malad is now considered the fastest-growing suburbs of Mumbai. It has come a long way and is close to the Western Express Highway. Moreover, the promising location of Rajhans – 2 and 3 BHK Flats in Malad East and its proximity to several places make this residential property very popular. It provides a unique blend of luxurious living and a lavish lifestyle with all modern amenities under one roof.
There is nothing wrong to explore. PCPL offers a great degree of flexibility so that people can buy a house that provides all modern amenities.