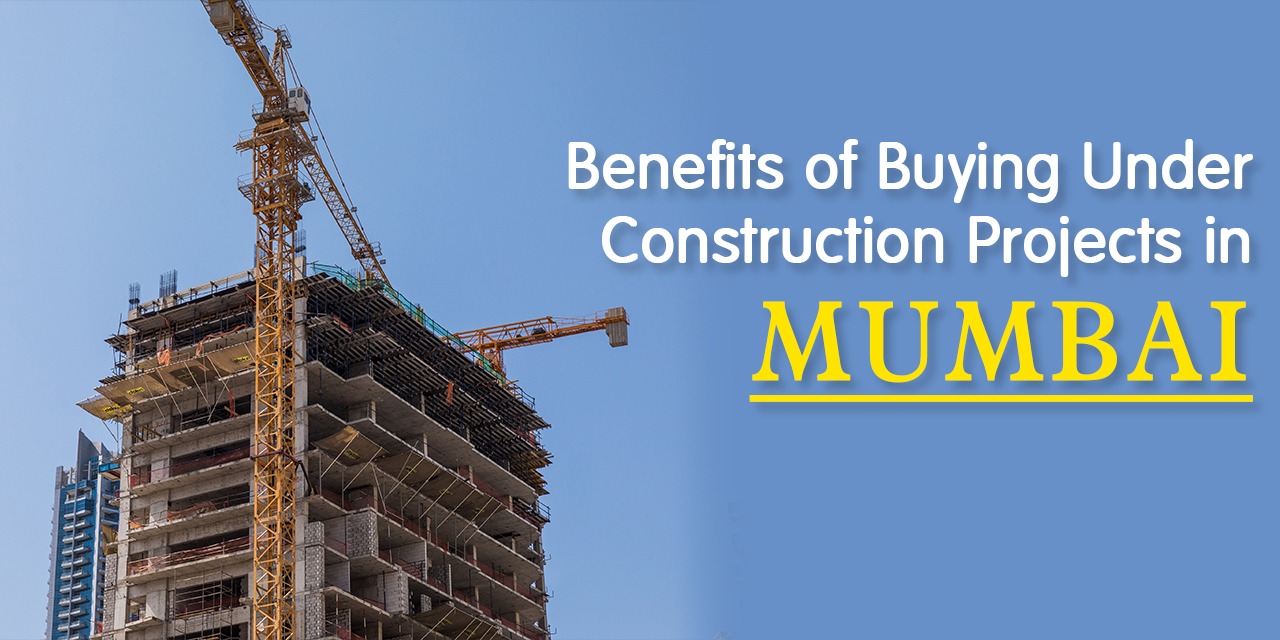 Benefits of Buying Under Construction Projects in Mumbai
Buying a property in Mumbai, one of India's most bustling cities, can be quite a challenging task due to the soaring prices of real estate. However, one option that potential homebuyers should consider is investing in ongoing projects in Mumbai. While it may seem daunting to invest in a property that is still being developed, there are several benefits that make it a viable and lucrative option. Here, we are discussing the advantages of buying under construction projects in Mumbai, including lower prices, modern amenities and features, part payment plans, and lower maintenance costs.
Lower Prices
One of the significant advantages of purchasing an under construction project in Mumbai is the relatively lower prices compared to ready-to-move-in properties. As the construction is still ongoing, developers often offer competitive prices to attract buyers. This can be particularly beneficial for those looking for affordable housing options, such as 1 BHK flats or 2 BHK flats in Mumbai. By investing in a ongoing project, buyers can secure a property at a more affordable rate, allowing them to own a home in Mumbai without breaking the bank.
Modern Amenities and Features
Another enticing aspect is the inclusion of modern amenities and features. Developers understand the importance of offering attractive facilities to potential buyers, and they often incorporate them into their projects. These amenities can range from gyms, landscaped gardens, children's play areas, clubhouses, and more. By investing in an under construction project, homebuyers can enjoy these modern amenities and features that enhance their lifestyle and provide a well-rounded living experience.
Benefits of Part Payment Plans
Currently Running projects in Mumbai typically offer part payment plans, which is another advantage for homebuyers. Instead of paying the full amount upfront, buyers can make payments in installments according to the construction progress. This relieves the financial burden of paying the entire cost of the property in one go. Part payment plans make homeownership more feasible and manageable, allowing buyers to plan their finances effectively. It is an attractive option for those who may not have the immediate resources to make a lump sum payment.
Lower Maintenance Costs
Investing in an ongoing project also comes with the benefit of lower maintenance costs. Since the property is still being constructed, buyers do not have to bear the immediate burden of maintenance expenses. The project's maintenance typically starts after the completion of construction, which gives homeowners time to plan and prepare for these costs. Additionally, new properties often come with warranties and guarantees, reducing the need for immediate repairs or replacements. This can lead to significant savings for the buyers in the initial years of homeownership.
So, investing in under construction project in Mumbai offers many benefits as described above and may be many more also. It's a wise investment choice for owning a home in the city. Conduct thorough research, choose a reputable developer, and ensure legal aspects are in order. Consider exploring PCPL Homes and investing in their ongoing projects for affordable homes in Mumbai.
You may also Like