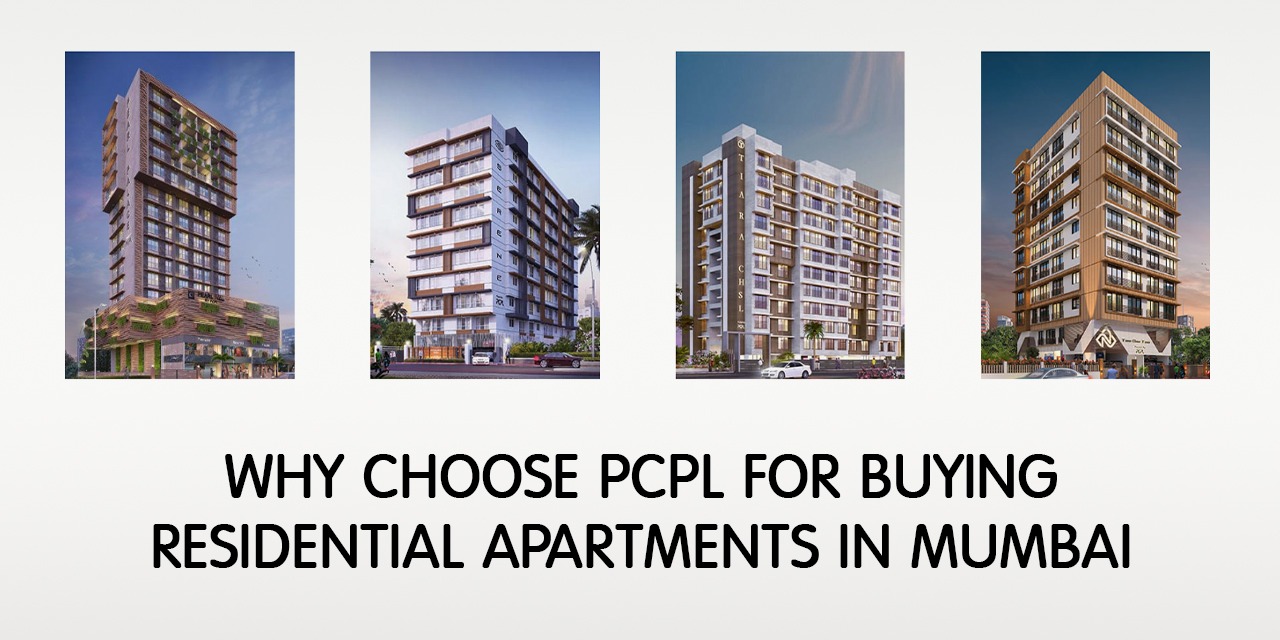 Why Choose PCPL for buying residential apartments in Mumbai
Introduction:
When it comes to buying residential apartments in Mumbai, the choices seem endless. Mumbai is a bustling metropolis known for its fast-paced lifestyle and thriving real estate market. Amidst the plethora of options, PCPL stands out as a reliable and trusted developer for those seeking their dream homes. In this blog, PCPL's explore the reasons why choosing PCPL for buying residential apartments in Mumbai is a wise decision.
Reasons to Choose PCPL for Buying Residential Apartments:
Location:
One of the primary factors that make PCPL an attractive choice is its strategic location. PCPL developments are situated in prime areas of Mumbai, ensuring convenient access to key amenities and transportation networks. Whether you prefer a vibrant neighborhood or a serene locality, PCPL offers a range of options to suit your preferences.
Amenities:
PCPL offers world-class amenities including Gyms, landscaped gardens, dedicated play areas for children, parking facilities, and many more amenities in their residential projects. With a commitment to enhancing residents' quality of life, PCPL ensures a comprehensive range of amenities that cater to diverse preferences. From fitness enthusiasts to those seeking relaxation, PCPL strives to exceed expectations by creating a comfortable and enriching living environment.
First-hand Property:
Choosing to buy a residential apartment directly from the developer, such as PCPL, offers numerous advantages. Firstly, you can be assured of the property's authenticity and legal compliance, eliminating any potential risks associated with unreliable sources. Additionally, purchasing a first-hand property from PCPL ensures a smoother and more streamlined buying process. Moreover, you will receive a fresh apartment with positive energy, as it has not been occupied or used by previous owners. This adds to the overall appeal and satisfaction of owning a residential apartment from PCPL, where you can enjoy the experience of residing in a brand new living space.
Various Buying Options:
PCPL understands that every buyer has unique preferences and financial capabilities. Hence, they offer a wide range of residential apartments, including 1 BHK and 2 BHK flats, to cater to different budgetary constraints and family sizes. This diverse range of options ensures that you can find a home that perfectly suits your needs and financial capacity.
Conclusion:

Choosing PCPL for buying residential apartments in Mumbai is a decision that brings numerous benefits. From the strategic locations of their projects to the comprehensive range of amenities offered, PCPL prioritizes customer satisfaction and strives to create homes that provide comfort, convenience, and a high standard of living. Moreover, the opportunity to purchase first-hand property directly from the developer adds a layer of trust and assurance. So, if you are looking for a residential apartment in Mumbai, explore PCPL's offerings and embark on a journey towards owning your dream home.
You may also Like