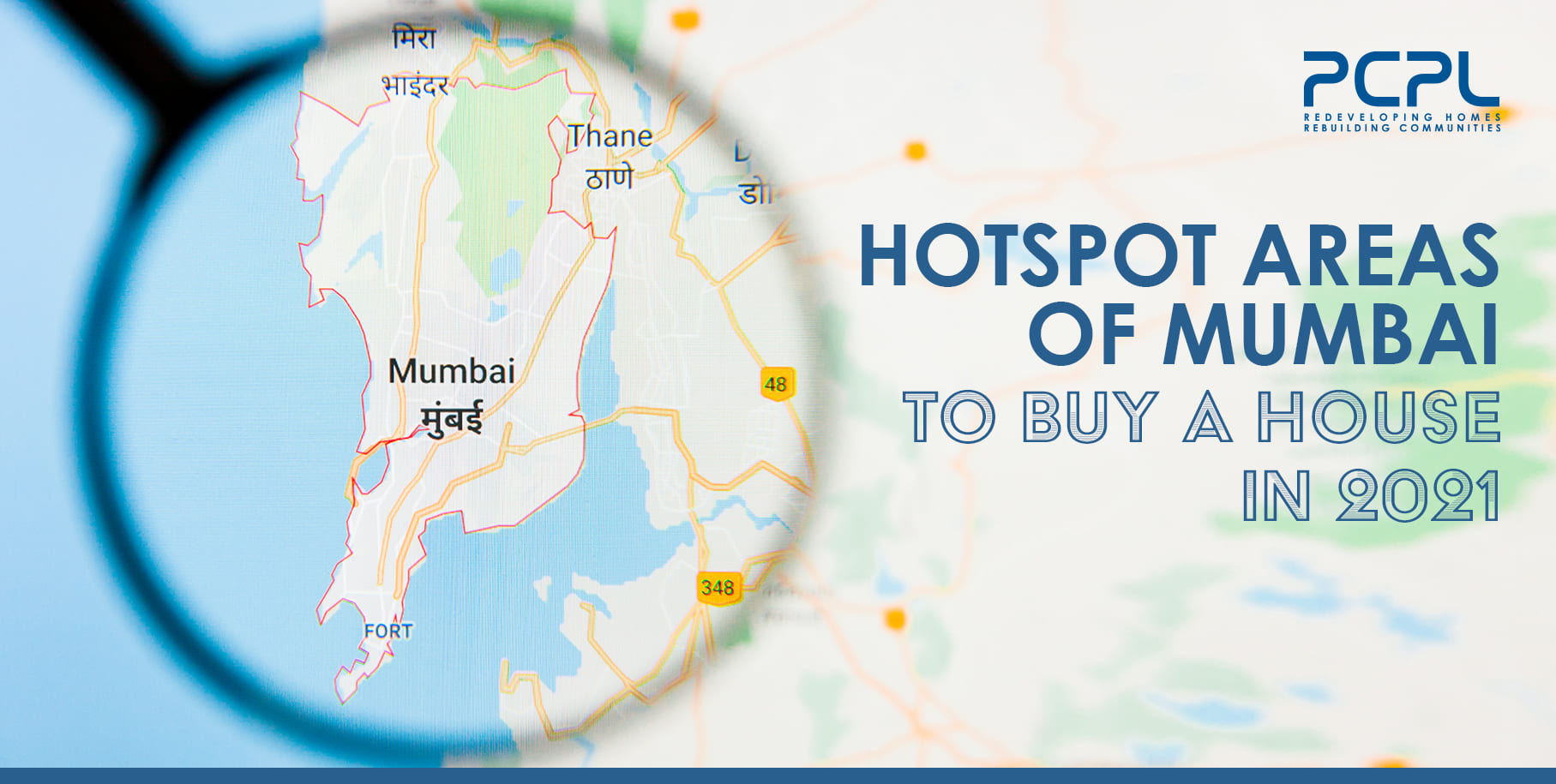 Hotspot Areas of Mumbai to Buy a House in 2021
As the financial capital of India Mumbai, every year attracts thousands of individuals with employment options. This continuous inflow is one of the strongest reasons behind the evergreen housing market of the city. Despite the cyclical risk that the real estate sector faces, the real estate prices of Mumbai generally show an upward Trend Especially in the imaging spots of the city. Here are the names of the hotspot areas of Mumbai where real estate is witnessing a boom.
Emerging Locations to Invest
The Western Suburbs of Mumbai have emerged as one of the top areas of Mumbai in the last couple of years. The continuous developments of metro roads and flyovers have instigated the influx of reputed developers to places like Borivali, Malad, Goregaon etc. The area used to face heavy traffic jams; the flyover has solved the problem significantly in the last few years.
Infrastructure
The Western Suburbs of Mumbai has a lot of schools, colleges and boutiques, designer jewelry showrooms, and convention centers which creates a good social infrastructure. The areas like Malad, Borivali, etc. enjoy a status that is similar to that of other top areas of Mumbai. The new housing complexes of Western suburbs are already providing a place where the city can absorb the influx of people in the future.
Realty Projects
The western suburbs of Mumbai has the potential for several redevelopment projects which have helped the residents of the area to enjoy living in a tight-knit community while upgrading the lifestyle. Thanks to the kind of residential projects that are coming up in this area, the western parts of Mumbai are becoming an attraction point for a lot of potential customers who want to buy flat in top areas of Mumbai.
Budget
The price to buy a house in Mumbai is significantly higher than in the rest of the country. Still, compared to other parts of the city, the projects taking place in Western Parts of Mumbai, like Goregaon, Malad, Borivali, etc. are more budget-friendly. The realtors working in these areas are offering more amenities at a competitive pricing range.
Housing Value and Capital Growth
The Western Suburbs of Mumbai emits a cosmopolitan vibe and thus is a great place to buy flat in top areas of Mumbai. The housing complexes in this area mainly consist of multi-storied residential apartments that have shown about 50 percent appreciation in prices in the last decades. The area will continue to grow in the future, and the property value will increase significantly as well. All in all, amenities, lifestyle and price-wise the western suburbs of Mumbai is the best place to buy house in Mumbai. All of these make these area hotspot areas of Mumbai for both the expats and the locals.