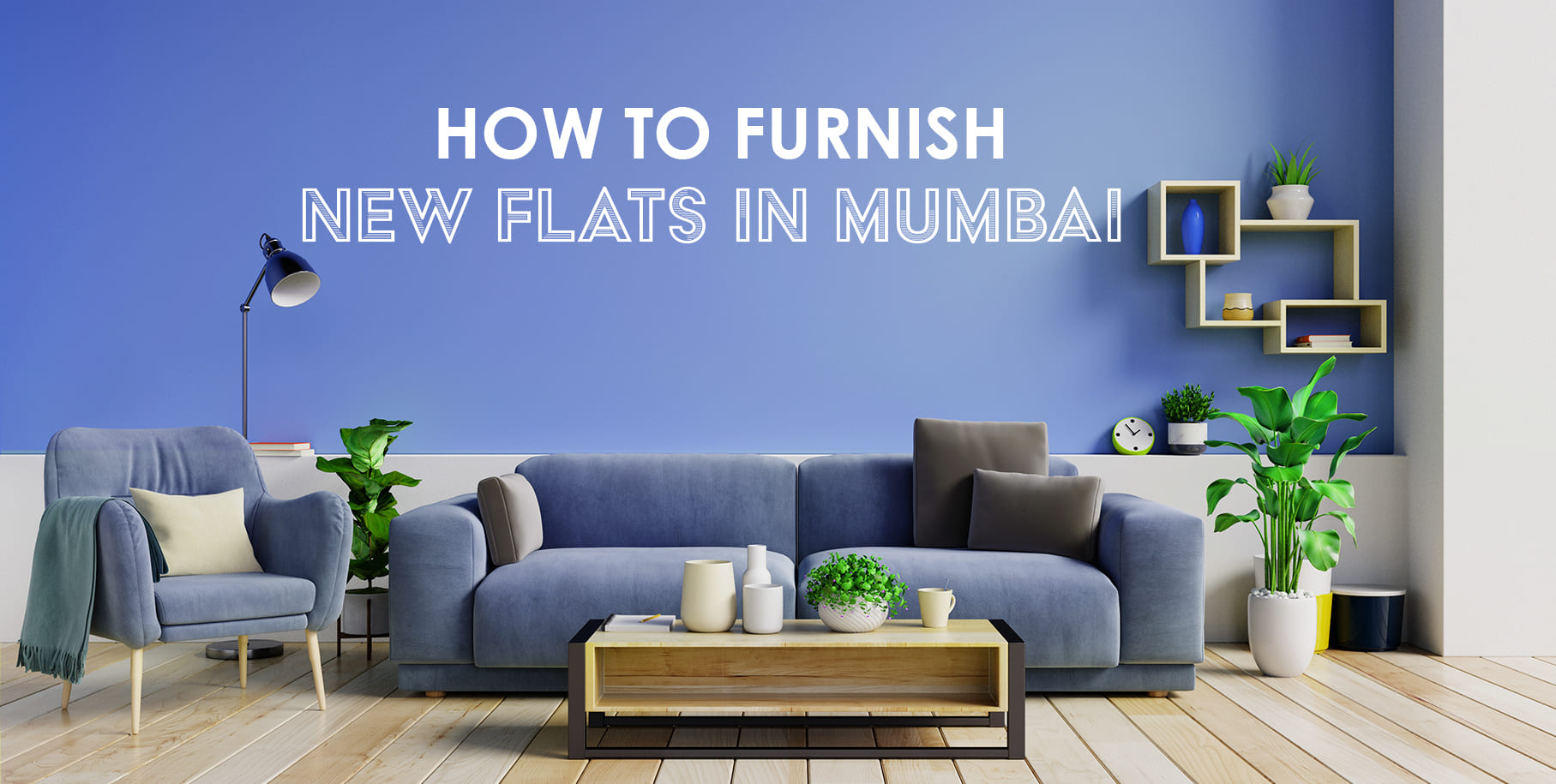 How to Furnish New Flats in Mumbai?
When it comes to Mumbai, you need to design the flat efficiently. Our main focus is to optimize the space without compromising the aesthetic factor. Your furniture needs to classy and unique but it need not be expensive. The 2 BHK Flats or 3 BHK Flats in the suburbs of Mumbai may sound like a lot of space but it is not the reality. However, the available space can be maximized to give it a more spacious look.
Tips to Follow
Optimizing the available space is very important. For decorating new flats in Mumbai, introducing both luxurious and budget-friendly goods is a good idea. However, while furnishing the flat, don't make it too cluttered.
Let's look at some incredible furnishing ideas for any new flat in Mumbai.
You can decorate your flat in Mumbai with space-saving furniture and wall mount television units. Based on the dimension of the rooms, you can opt for storage beds, bunk beds, extendable table sets, and wall-mounted tables.
The 3 BHK Flats can easily accommodate beautiful furniture like large sofas with maximum seating capacity. It will make the look of your home loud and stylish but for small flats sofa cum beds could be ideal.
For a small flat, a round dining table along with a console on the wall could be a good idea for placing the cutlery or the dishes.
In your new flat in Mumbai is small, you can also use cool light and reflective mirrors of unique shape; it will make your house bright and give it a sophisticated look.
For your 2 BHK Flat in Mumbai, you might have thought about an elegant bookshelf filled with the books. However, if space is a factor, go for bookends instead of the bookshelves. Similarly, you can keep a couple of hanging indoor plants like Pothos, Iron Plant, Cacti, etc for your flat.
The hanging indoor plants are the new buzz thing happening in Mumbai. Many dwellers prefer beautiful plants to decorate their homes. Tall houseplants can be placed at any corner of your room.
You can use different types of artwork in your 2 BHK flats in Mumbai. You will get trendy and popular items online as well from stores. They will interest you and it will reveal your personality. If you invest in meaningful art pieces it will make your home look ultra-cool and will create a great impact on your guests.
In comparison to 3 BHK Flat, a 2 BHK flat in Mumbai have less space and every room might get an adequate amount of light. Whenever you buy a flat, try to use mix and match different types of lighting fixtures, such as hanging lights or chandeliers. It will make your flat look more spacious and bright.
Three types of light are used in the layering system and they are accent, ambient, and task lighting. The ambient is also known as captain light, recessed or ceiling lights, or track lights will come under the category of ambient light. Accent light is highlighters that help in bringing focus to a specific artwork. Task Lighting is used for specific tasks such as study tables, desk lamps, etc. You can use a dimmer switch to create an awesome environment.

When you buy flats, try to keep them in an organized manner. We need to design it in such a manner without hampering the design elements and at the same time focus on the needs. Designing the new flats in Mumbai, especially with less space is at times tricky. The experts help in maximizing the space and make it look neat and spacious.