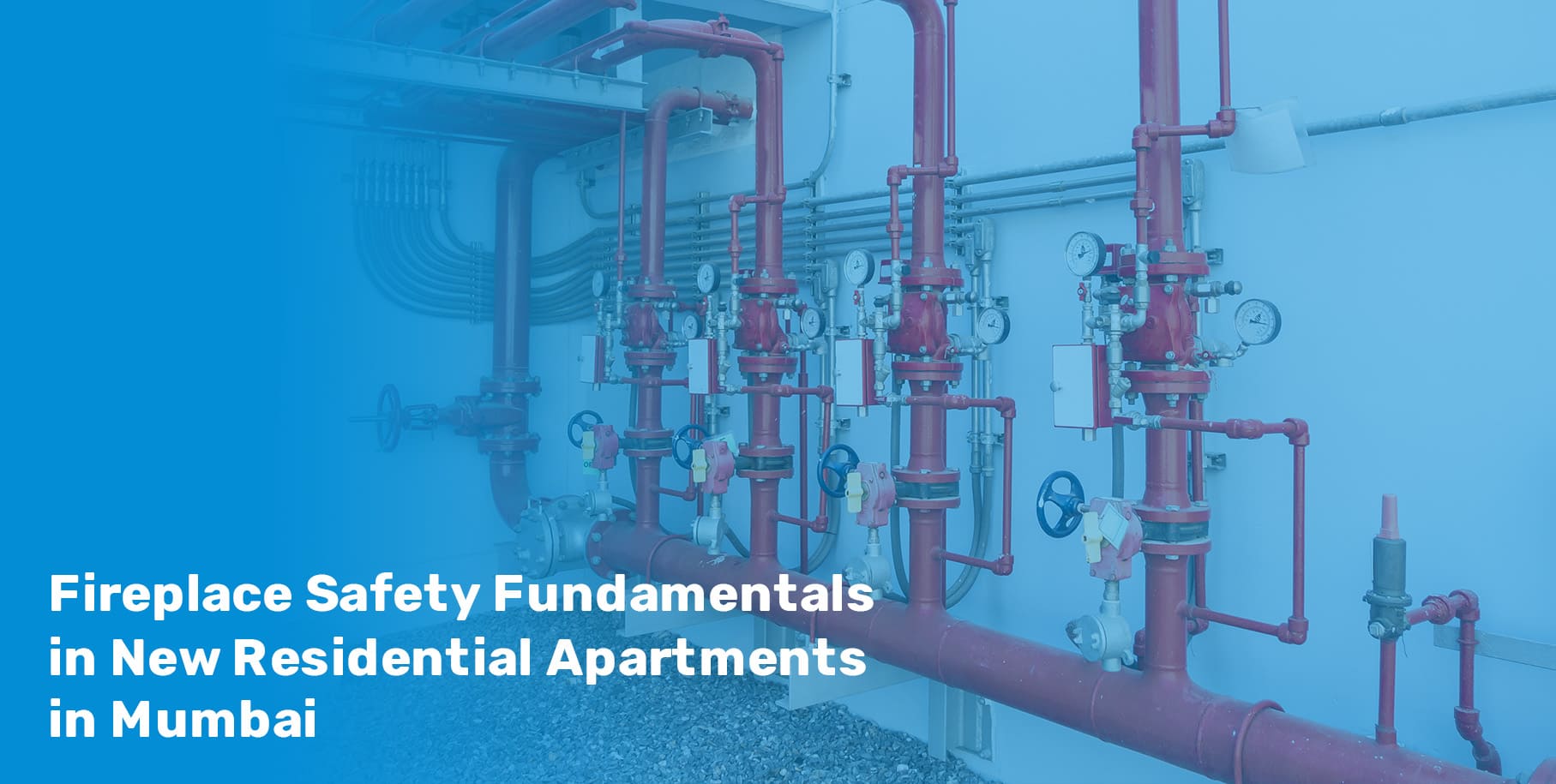 Fire Safety Fundamentals in New Residential Apartments in Mumbai
While buying a flat, Fire Safety in residential societies should be on the top of the priority list, both for builders/redevelopers. However, this safety feature often gets overlooked by housing societies. To ensure proper fire safety measures are in place, it's important to carry out a fire safety check from time to time. For fire safety, equipment like fire alarm systems or fire hydrant systems, etc could be used. Any of these measures are important for any high-rising residential society.
Fire Safety Strategies
With skyscrapers increasingly coming up in Mumbai, a question that most home buyers come up with is, whether the high-rising new residential apartments in Mumbai are safe or not. Well, residential societies can be safe if proper steps are taken. Here, are some safety tips that need to be kept in mind.
The housing society in which you live should conform to the local fire safety code. If society is following such a code, it would offer you complete peace of mind.
Fire Safety in Flats must include fire suppression systems, like sprinklers. However, other types of fire suppression systems, such as fire hydrants, fire hose reels, etc. must be also there.
Fire extinguishers should be always placed in an easily accessible location. This would ensure the occupants of any housing society knows its exact location and can easily access it as and when needed.
Even when you are installing a fire extinguisher in a residential society, it needs to be checked and maintained from time to time.
To ensure proper Fire Safety in residential societies, automatic fire detection, and an alarm system must be present. It could be installed on the top of the ceiling or the side walls. They are designed in such a way that the building or the flat occupants get alerted about the fire or any impending danger. This kind of system would help to carry out a safe evacuation process.
Enough space must be present in the ground or the parking lot so that the fire-fighting operations can be carried out seamlessly.
Residents Must Be Trained
Fire tends to spread very fast; thereby affecting the building/flat occupants. So, the moment a fire breaks out, all active fire systems must be cut off. At the same time, all residents of a building should be taught about the right way to suppress fire through fire hydrants. Hence, proper training about fire safety in 1 BHK & 2 BHK Flats is very important.
First and foremost, all occupants should be trained not to panic at the first instance. Panicking could turn worse and it might cause more death. At all costs, evacuating everyone safely and reducing the death toll should be the criteria. For this proper fire, safety strategy should be in place.
Fire Safety Measures to Look Into
One important fire safety measure for Fire Safety in Flats is to install automatic fire sprinklers in flats. On top of that, it needs to be ensured that the building is fire resistant. It is mandatory to have proper exit signs on each floor, as it would help the occupants to escape quickly in case of a fire.
Another strategy is installing an exhaust system on every floor so that the accumulation of smoke gets minimized during a fire. After all, the smoke could be life-threatening. To avoid any chaos, during emergencies, fire safety drills should be conducted every month. This would significantly reduce the risk to a great extent.
A regular inspection of the floors and the building should be done. This would ensure flammable materials that can trigger the fire are not present within the apartments in Mumbai.
Failing to meet all these strategies and procedures for Fire Safety in residential societies would lead to disaster. Indeed, the danger of fire can't be eradicated, but a fire outbreak in a building/society could be managed.