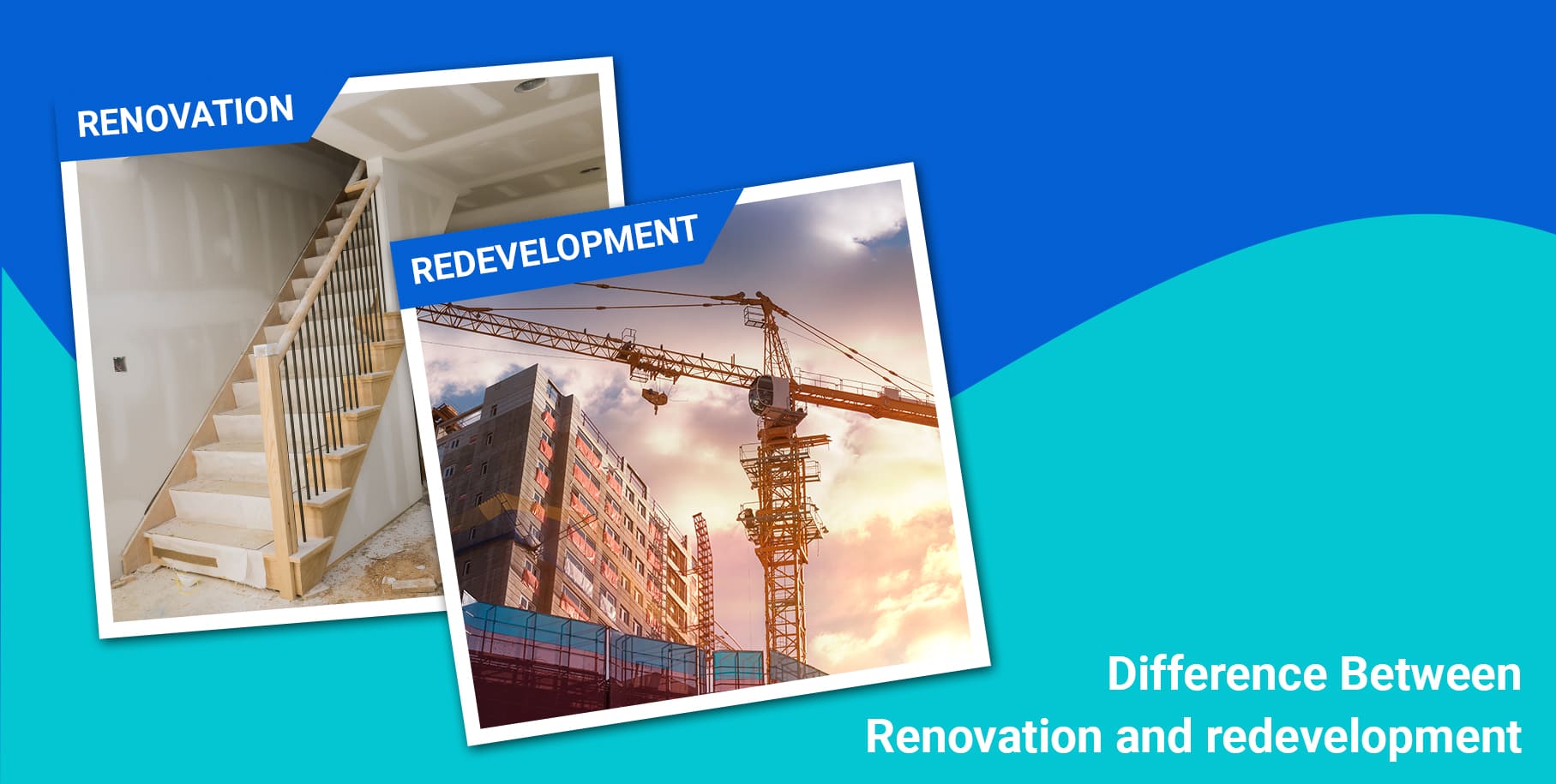 Difference between Renovation and Redevelopment
Depending on your preference, you can settle for a renovation project or redevelopment in Mumbai. Well, renovation might give your home a luxurious touch but it won't focus on its functionality. Only a redevelopment project can focus both on the appearance and functionality of the existing building structure. Even though renovation cost is much cheaper, redevelopment is always the best choice for builders and homeowners. For this reason, redevelopment is crucial.
In case, you are wondering why it is so, just follow the rest of the post.
Redevelopment: Why Is It Better?
If you take a close look into the terms, renovation and redevelopment, you will know the meaning of renovation, as well as redevelopment meaning. If a property gets renovated, it will still require a high amount of maintenance. On the other hand, the maintenance of a redeveloped property won't be that high. You can have complete peace of mind about the maintenance, as it would be taken care of by the builders and top redeveloper in Mumbai.
Through a redevelopment project, the builders are getting hold of old properties and demolishing them. After that, they are constructing a new building with all modern amenities, such as a gymnasium or rooftop terrace, ground parking, etc in place. The existing owners get a 1 BHK OR 2 BHK Flat in Mumbai with numerous facilities at an affordable rate. New buyers can also book a flat easily. However, the success of a redevelopment project depends on the builder. So make sure you pick a top redeveloper in Mumbai.
Other Factors
The price of a property in Mumbai is seeing a rise. For a middle-class family, owning a luxurious flat with all modern amenities is a dream. Most can't afford it. However, redevelopment builders are making it possible through some of their redevelopment projects in Mumbai.
No Need Of Investment
To offer everyone a comfortable living, builders and top redeveloper in Mumbai are focusing on redevelopment projects. With such projects, existing owners of the old properties are getting a new flat with basic amenities and that too without making any form of investment.
More Sustainable
In comparison to renovating a new house, getting a 1 BHK Flat or a 2 BHK Flats in redeveloped Apartment in Mumbai is far more sustainable. When renovating an existing house, the ecological balance gets destroyed. On the other hand, a redeveloped project doesn't affect the surrounding during the construction work.
Hopefully, now you know redevelopment is a far better choice in comparison to renovation. To know more about the redevelopment's meaning and its perks, you can get in touch with any reputed Redevelopment builder.