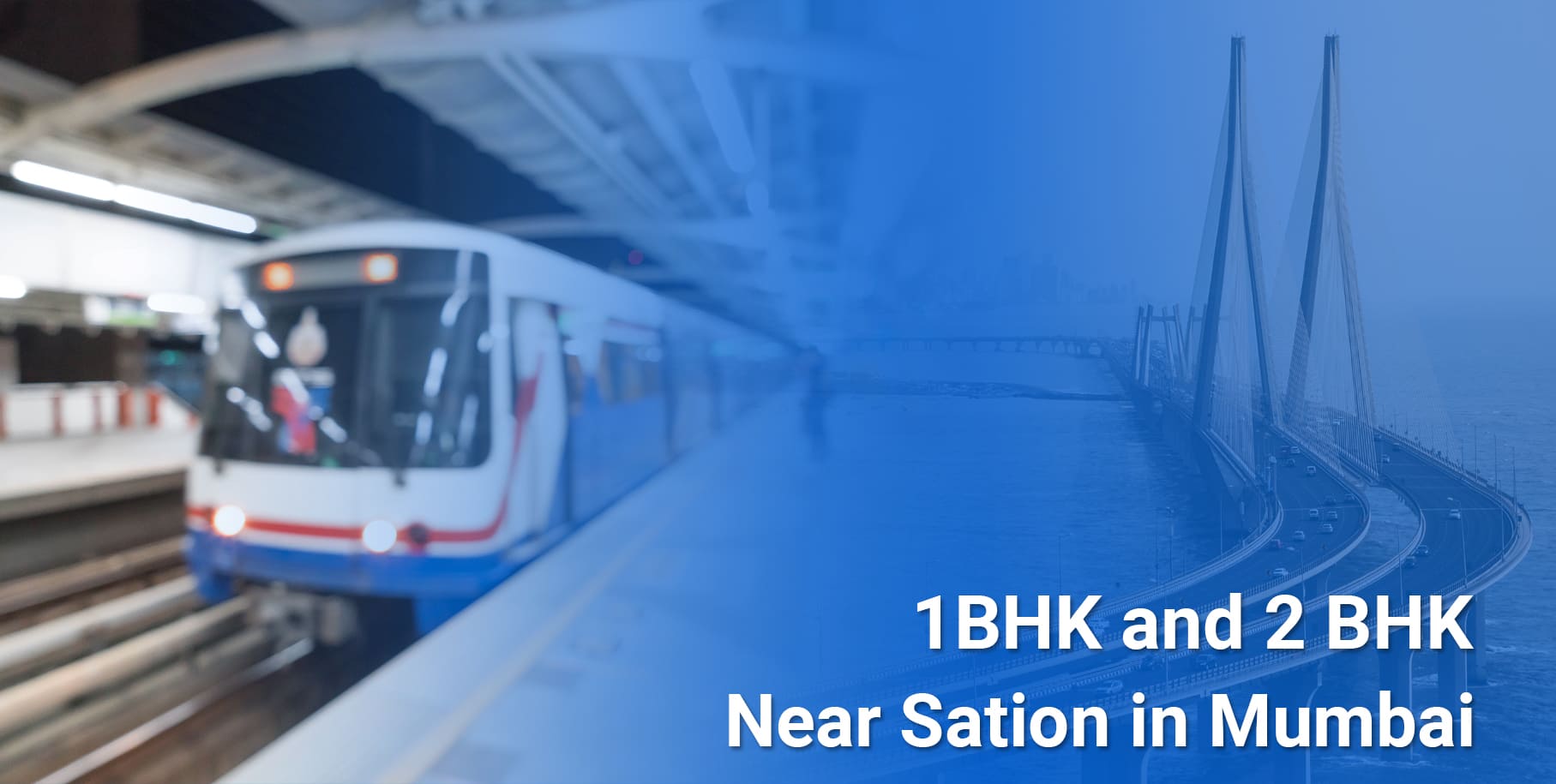 1 BHK & 2 BHK Flats Near Metro Station in Mumbai
For metropolitan cities, the transportation infrastructure plays a major role. An upgraded transportation network will always have a direct impact on the micro-markets, as well as on the real estate market. In fact, with the coming up of rail lines or the central lines, the real estate sector is getting a great boost. Redevelopment builders are coming up with new redevelopment projects to build flats near metro station in Mumbai to the metro line. Hence, a huge demand for a Flat near Metro Station could be seen.
Proper Mumbai or Suburbs
Megaprojects, such as Monorail and Metro are indeed having a great impact on the real-estate i.e. residential or commercial property market. Along the metro routes, Redevelopment Builders are coming up with more residential projects. Even the micro-markets are getting benefitted from it. Well, suburbs like Kandivali, Borivali, or Malad are witnessing several new residential projects. While some of the redevelopment projects are on the verge of completion; on the other hand, some are already completed.
Suburbs like Borivali or Kandivali etc are having many 1 BHK Flat near Metro Station in Mumbai. With many redevelopment projects and good connectivity, the demand for properties is witnessing a rise. Projects from the house of Pranav Construction are setting up a new benchmark for the home buyers. Their projects not only redefine luxury but also ensure hassle-free connectivity.
In case, you are wondering why you should invest in a project located in the suburbs and not in Mumbai, read on.
To own a brand new 1 BHK or a 2 BHK flat in Mumbai, you will need to shell out a hefty amount of money. But properties located in the suburbs like Borivali or Kandivali East or Ghatkopar or Malad West are comparatively cheaper.
Projects Near Metro Station
Once you have made your choice to invest in the suburbs, deciding the locality is important. It's always a good choice to invest in a 1 BHK Flat near Metro Station. Why? It would offer a convenient mode of transportation to school, office, or any other place. Also, the price of the property gets double when there is a metro station nearby. So you can simply buy a flat and use it for reinvestment purposes. You will surely get some good return.
Sounds Interesting? Let's check some projects offering 2 BHK Flat near Metro Station are mentioned below:
Neon Terraces
Get ready to experience futuristic living with Neon Terrace. PCPL's Neon Terrace is located in Borivali West. It is perfect for those who are looking for smart living. One will get to enjoy all the basic amenities that the project boasts, such as automated lighting, smart parking, and more. This redevelopment project is very close to the newly constructed metro line. Hence, staying connected to other parts of the city won't be an issue. This project will easily redefine
Navchandrakunj
If you are looking for a place that redefines serenity and a peaceful ambiance, Navchandrakunj is just the right place for you. The project is located in Goregaon but it offers a well-connected infrastructure. Residents can reach other parts of Mumbai through Link Road or SV Road. However, the Western Express Highway metro station along this route would ease the communication of the locale.
You will always find a huge demand for projects that offers a convenient commute option. So buying a Flats near Metro Station in Mumbai is the best bet for homebuyers. However, you should choose the correct locality so that your home is not very far from the railway or the metro line.
With the right move, you will be able to get a good 2 BHK Flat near Metro Station at a competitive price. So, what are you waiting for? Go and book your flat with PCPL Constructions today!