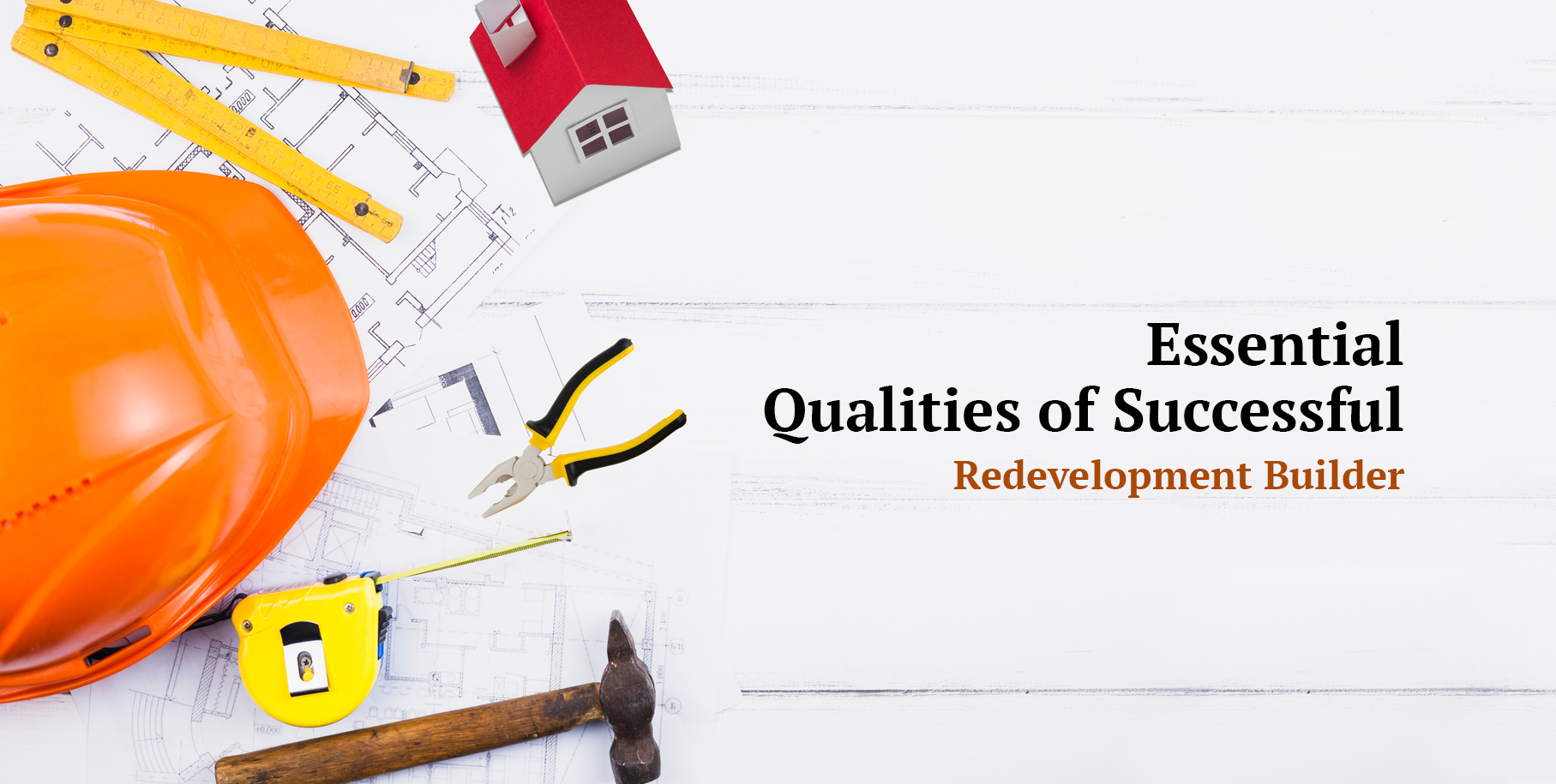 Essential Qualities of Successful Redevelopment Builder
In simple terms, redevelopment is the construction of a property that is already in use. You might be thinking about why people would care to invest in redeveloped properties when fresh properties are readily available. Well, redeveloped properties are as fresh as new. It is just that the area of construction is the same. Of course, there is a difference between fresh construction and a redevelopment project. But generally, Redeveloped projects come up freshly. It means the older construction is demolished and a new one comes up in its place. So practically it's a new one!
Some redevelopers also consider demolishing the previous construction partially. However, it is not always possible for all the sites. Thus, it depends on project planning. What would be your choice if asked to choose between a fresh property and a redeveloped property? On that note, it is essential to consider that most redeveloped projects have some of the best locations. Due to limited availability of space in posh locations, it is difficult, to begin with, fresh constructions. Hence, redevelopment is the best option. So, if you have to ever face that question of choosing between a fresh or redeveloped property, here is a piece of cake for you.
These are the essential qualities of a successful redevelopment builder. Before you choose a redeveloped property, which is ideally better consider these points below:
Creativity
One of the most expected qualities of a professional redevelopment builder is creativity. The idea is to create something better than the existing one. But, at the same time, the property must also meet the demands of a modern lifestyle. Redevelopers should be creative individuals with a brilliant insight to look ahead in the future technology of construction.
Cutting Edge Construction Methods
What is the new construction without the use of modern technologies? Is it even new? Certainly not! Even if you are just a buyer, you still need to take note of the construction style and methods used. In this era, you must normally expect a professional redevelopment builder to make use of cutting edge construction methods.
Risk Tolerance
It must be said that the real estate sector involves risks. But, as long as they are handled with intelligence, such risks are worth taking. A successful redevelopment builder knows how to manage risks wisely. Furthermore, they are dependable enough to reassure property buyers about no risks in the project.
Discipline with the Construction Period
Time is the most valuable asset for any business. Punctuality is one of the most important qualities of a successful redevelopment builder. They must have a background in completing projects within deadlines and exactly in the condition as promised to deliver.
Safety and Quality
Construction work should be taken with all safety measures. It means the quality of work should adhere to the building construction regulations. It must also add value to the buyers' investment.
Good redevelopment builders should ideally deliver human-friendly projects. They take the due responsibility of handing over the property for rehabilitation of the members.