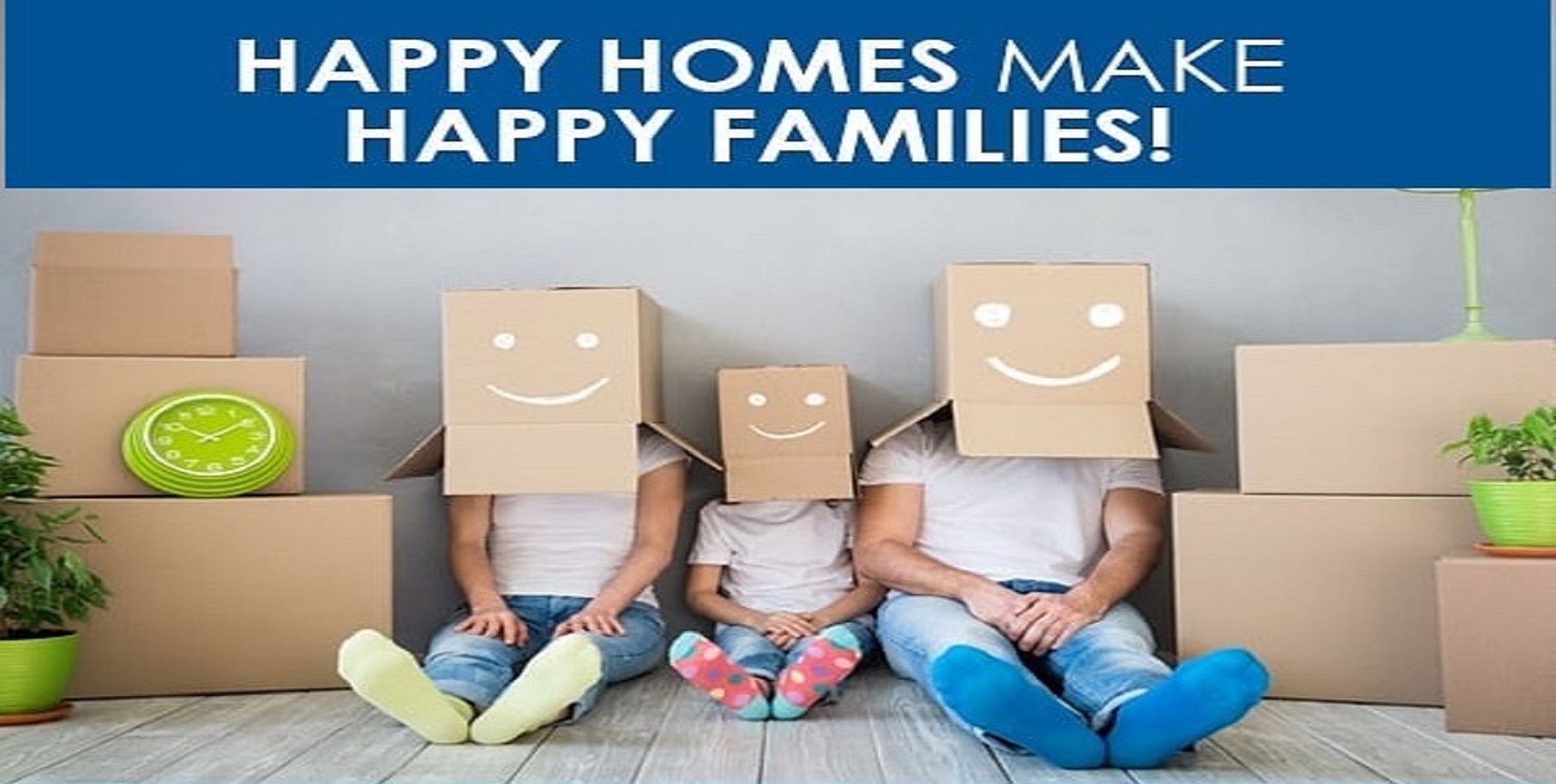 A Happy Home of Your Happy Family is Now Ready for Possession
Buying a home is not an easy decision to take. Yet millions of people out there want to accomplish this dream and experience the feeling of having their own home. If you are buying a house for the first time, indeed you will go through a set of mixed feelings. But the secret bit of excitement in your heart encourages you to step forward. Pranav Constructions (PCPL) is aware of every such feeling that first-time property buyers go through. With their multiple projects across different areas in Mumbai including Borivali East, Malad East, Malad West and Kandivali West, they are a home buyer's best friend.
Your home should be more than your expectations. This is more relevant if you are getting one in the poshest cities of the country. Buy simply buying it is not enough. To ensure the home is worth living, you need to set it up in your style. The first area you need to concentrate on is interior decoration. This includes paintings, furniture, gadgets, equipment, and daily life utilities. These are not just essential for your survival but for the well-being too. If your home is ready with the below five necessities, you know it's your happy home:
It is well furnished
Modern homes are not homes until they are well furnished. Moving into an unfurnished house is a terrible idea unless you have some real problems. This will prompt you from styling your rooms in the way you would love to. Once you start living, you will not get the interiors done at its best. Hence, a house that is well furnished is already a step ahead of the rest.
Has the Basic Amenities
By basic amenities, it is referred to all those things that are necessary for a healthy lifestyle. For example, the most important basic amenities include water and electricity. With these two essentials in hand, the rest of the amenities should follow.
Healthy lifestyle
For obvious reasons the lifestyle in your surroundings matters. For example, someone who is accustomed to a healthy lifestyle will not enjoy a house beside a slum. This will ruin the mental well-being gradual. Top construction dealers know this, hence they directly develop communities and societies instead of individual apartments.
Accessibility
People choose their home in a posh area to enjoy additional benefits like transport and road accessibility. Moreover, areas that are more flexible with four-wheelers and other private vehicles have greater demand. This is way better than the construction sites in remote areas. Better accessibility implies better communication to nearby areas including airports, railway stations, and supermarkets.
Natural Environment
To live a healthy and peaceful life, human beings need to have a natural environment in the surroundings. The color green is a stress reliever and its absence will cost a lot. For psychological reasons, it is always wise to choose a house that has some contact with nature. The last reason is very significant. If you are a new buyer always prefer to buy homes with a lot of nature encompassed around it. It will not only end your boredom but keep you mentally healthy. If your new house has all these five basic attributes, you know happy home of your happy family is now ready for possession.