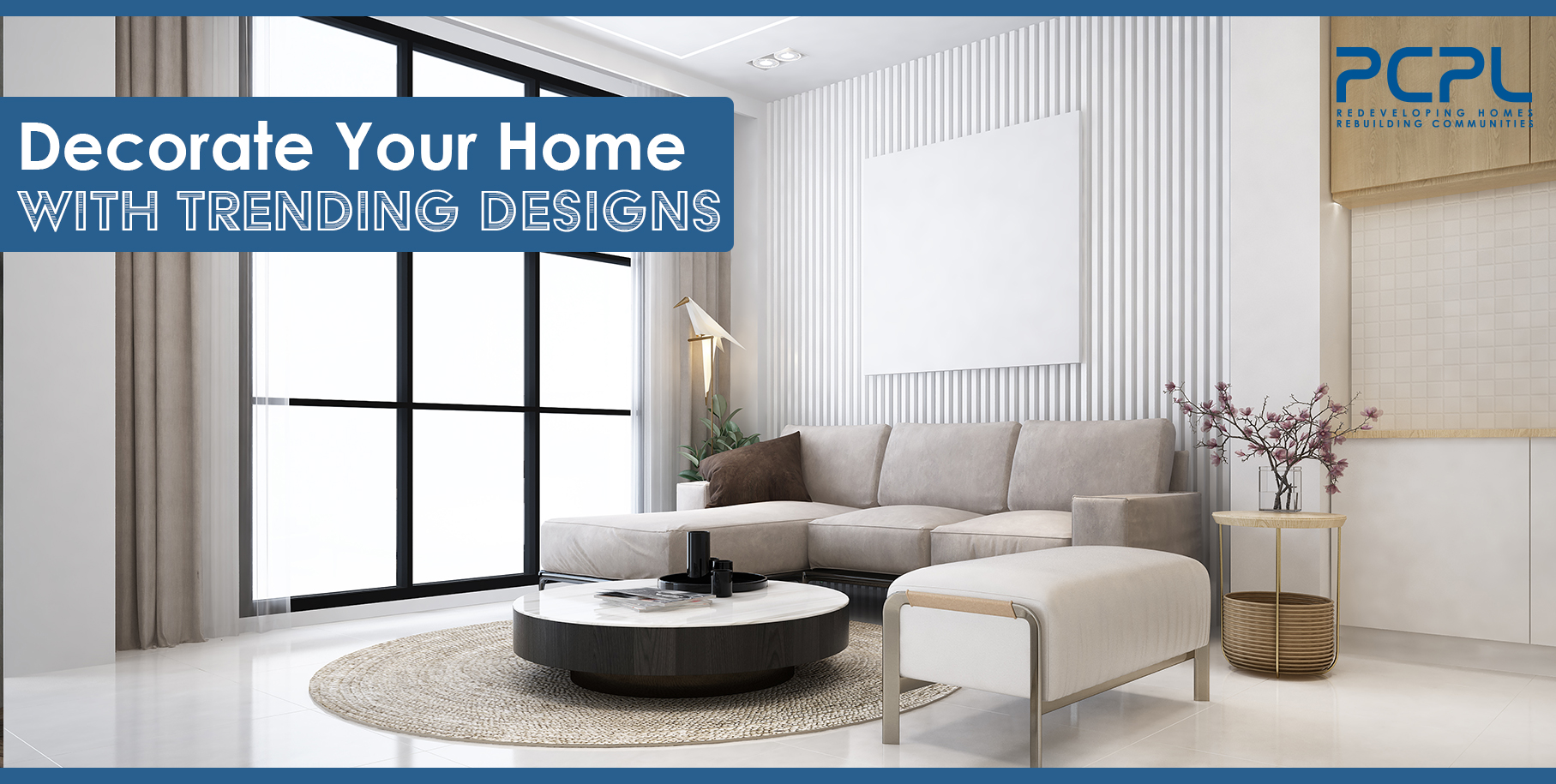 Decorate Your Home with Trending Designs
The past couple of years have been really long. So, we have a good reason to think about something that brings us happiness. Thinking about interesting interior home décor ideas is one of the good reasons to rejoice. From sustainability to Elegance the following designing Trends that are popular in 2021 will definitely help you to bring uniqueness and individual it to your home space. Check these trending home designs out to curate a sensational look for your home.
Take a Maximalist Approach
Forget a minimalistic approach related to space for a change and take a maximalist approach while decorating your space. This decor your home approach is perfect for free-spirited people who love colors. In this approach, you can mix and match contrast, patterns, different scales of print, and various color tones to give your home a unique and creative flair.
Combine the Stripes And Checks
Checks and stripes are two of the most favorite of general people. You can give your home a fun new look by mixing the Classic stripes and checks. Using various patterns of different colors and styles to bring out the right balance.
Sculpture Furniture
Curated displays of organic form and shaped figures can create astounding drama in an otherwise neutral space. Striking furnishing and proper lighting can create useful and beautiful Vibes in your homes in Mumbai. People who love ceramics can use the small pieces to create beautiful showpieces that invite the gaze of the onlookers to dance across space.
Play With The Primary Palette
You can easily give the interior of your home and its artistic age by using a couple of primary colors and play them against an otherwise muted palette. If you have a muted background, you can use statement furniture with big personalities to bring some lively Vibe into space. Using vibrant colors also helps you to make space stand out from the crowd. You can use natural jute flooring and wooden furniture to bring some life to the larger spaces of your homes in Mumbai.
Rustic Vogue
This type of home décor is a crowd-pleaser that helps to inject some warming rustic details into their otherwise modern living space. The change this decoration brings creates a unique appeal to space. This kind of decoration works perfectly for the homes that come with some interesting features in itself, like paneled walls, original floorboards, and exposed beams. The rustic decoration not only enhances these features but also brings out a different personality of the space.
Investing time and money for curating the indoor space of your home with beautiful and functional enhancements makes absolute sense. You just need to keep in touch with the trending home designs to conjure up absolutely breathtaking decorations for your home.