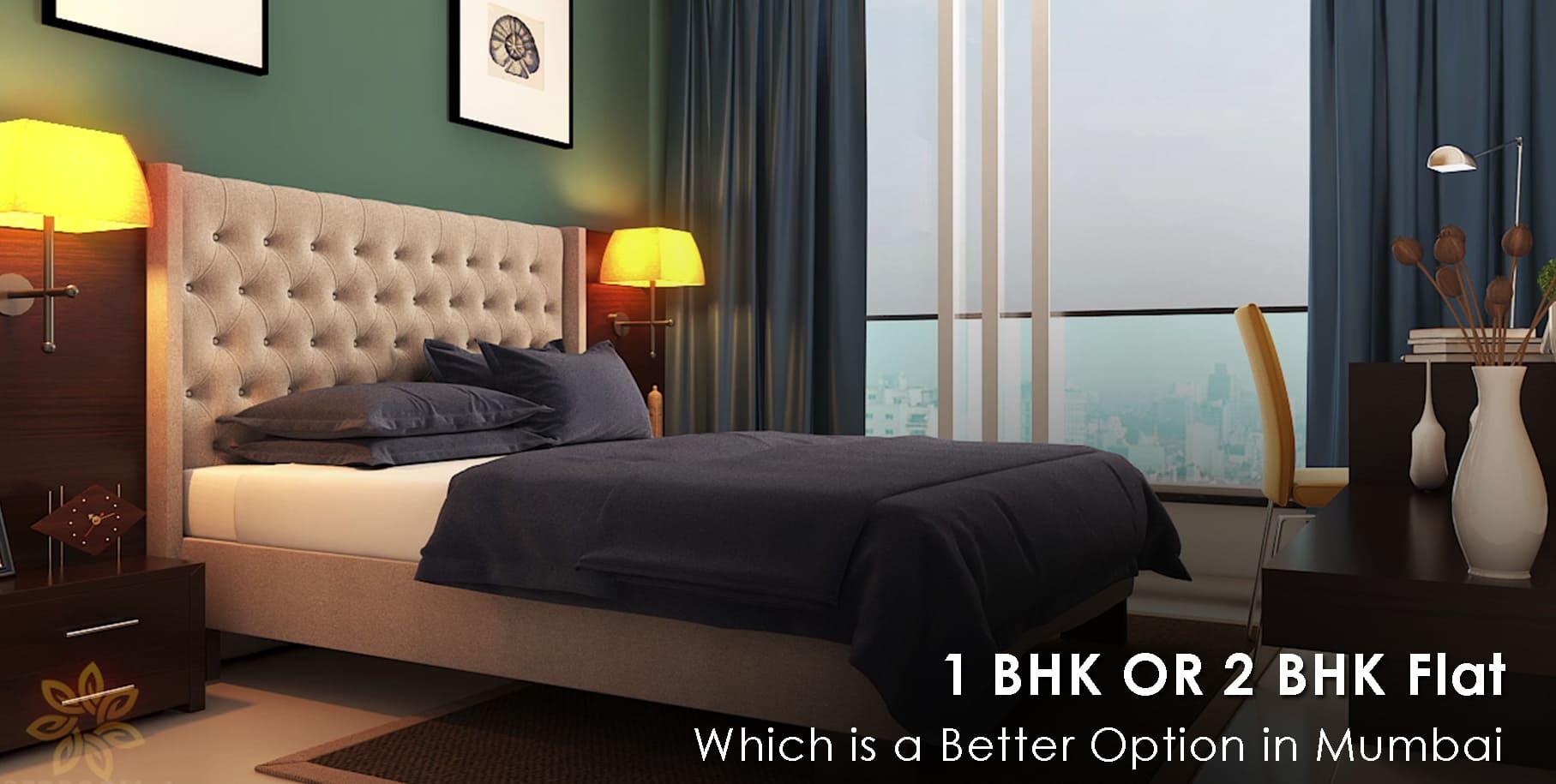 1 BHK OR 2 BHK Flat – Which is a Better Option in Mumbai?
Investing in a new house in Mumbai is not that a light decision. If you are considering buying a new 1 BHK or 2 BHK flat in Mumbai, you must have been planning for a long time to achieve it. Only through years of planning and saving can help you to reach the point where you can take the plunge.
At this moment, taking the pick between the 1 and 2 BHK Flats in Mumbai becomes perhaps the most challenging issue. However, if you consider some factors, you can make the right decision quite easily. Have a look at the following section of this article to understand which one of those two would be perfect for you.
Number of Family Member
While there are many benefits that a 1 BHK Flat in Mumbai offers. But, you should not get lured by those options. Instead, consider the number of members you have in your family before taking the leap. If you have a nuclear family, then you can choose the smaller one between the 1 and 2 BHK Flats in Mumbai. Otherwise, you have to choose the bigger one of these two to have a comfortable home.
Budget
The first step of selecting a flat for yourself is deciding the budget. There is no doubt that Mumbai is an expensive city. So, the price of the apartments would be on the steeper side. If you have a clear idea about the amount you want to spend on the flat, it would be easier for you to understand whether you can buy a 2 BHK Flat in Mumbai.
To make sure that your builder has offered you a genuine quotation, you should get price quotes from different builders in that area. It would help you to assess whether you are getting a competitive price or not.
Future Requirement
Keep in mind that choosing a flat in Mumbai is not all about the carpet area. You need to consider other aspects as well while checking out different apartments. One of the factors that you should check is the security and privacy aspects of the flat. It is especially important if you are choosing flats on a lower floor. Check the fire safety issues and the placement of security cameras to make sure that you are making the right decision. Apart from that, check the amenities as well before making any decisions.
Total
Apart from the above-mentioned points, you need to check some other factors as well. For example, if you choose the 1 BHK or 2 BHK Flat in Mumbai in one of the many highrises in the city, you should consider the factors like lifts and staircases. You should also consider the view that you are getting to judge whether the price of the flat is justified or not.
Consider the factors regarding mobile network and light and ventilation before making the final deal. If you are buying the flat for investment purposes, you should consider the rental returns as well.
These are some of the important factors that you need to consider while choosing a 2 & 3 BHK Flat in Mumbai for yourself. Also, don't forget to check whether there are any hidden charges before making the final payments.