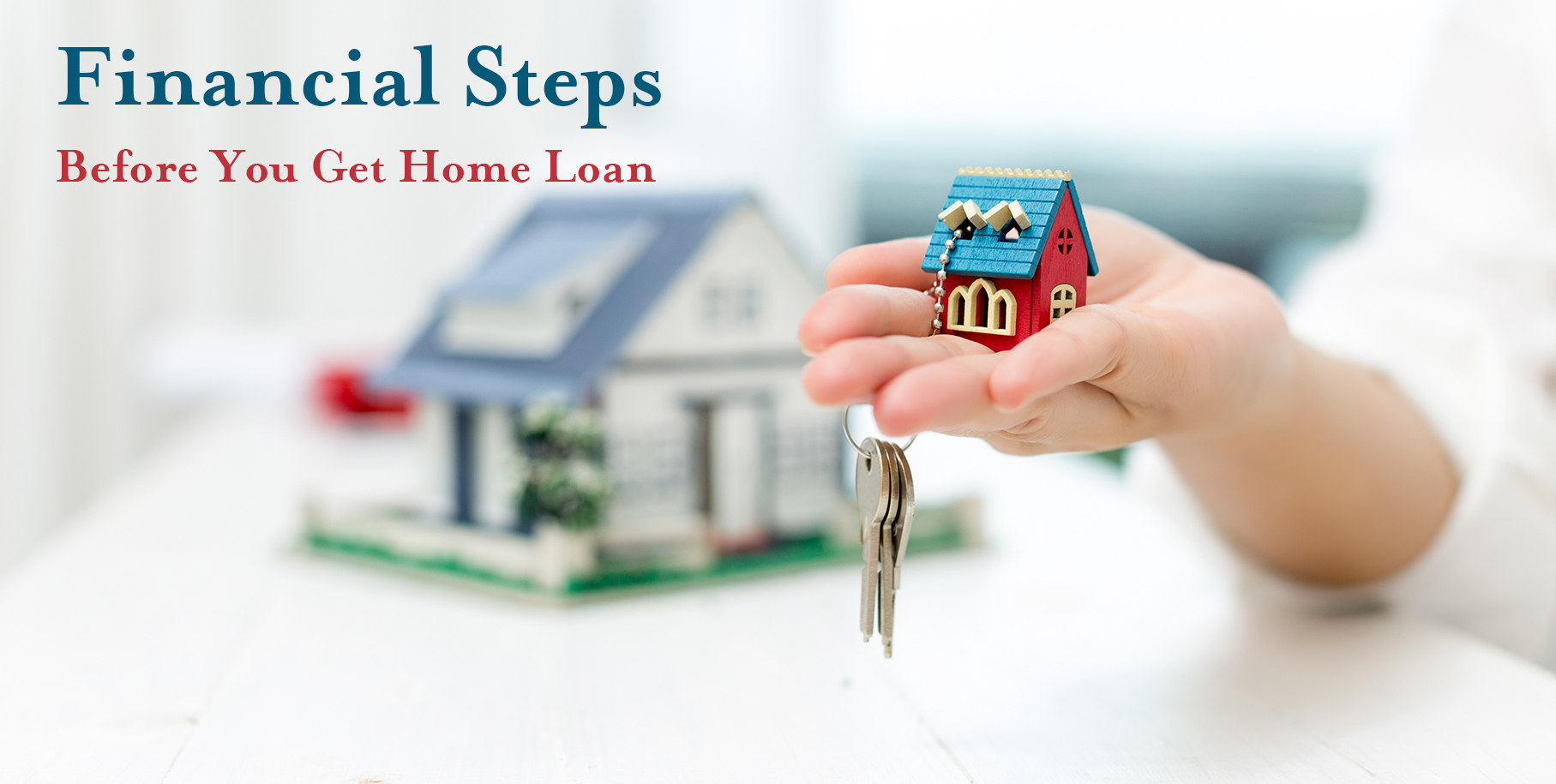 Financial Steps before You Get Home Loan
Buying a home without having any financial planning is almost like shooting in the dark. There is no doubt that buying a house is one of the biggest financial decisions of your life. You have to choose the best home loan and make sure that you fulfill all the necessary documentation details without getting overwhelmed.
Proper financial planning can save you in this matter. The following smart tips can help you to plan your finances better before availing of the home loan.
Maintain A Good CIBIL Score
It does not matter whether you are aware of it, but your CIBIL score plays an important role. Anything above 750 points is considered a good score. This score helps the financial institutions to check whether you are a trustable customer or not.
It is advisable to repay all the vehicle loans or personal loans before getting a home loan for yourself. You can get a loan even if you do not possess a good credit score. However, in that case, you might have to pay a higher rate of interest.
Reduce Debt to Income Ratio
Along with securing a higher CIBIL score, you have to reduce the debt to income ratio. Your monthly debt obligation compared to your Credit in the account is a good way to measure your paying ability. So, to get the loan, you should lower the other debts down to as low as possible. It would also help you to consolidate your debts into lower monthly payments.
Loan Amount
Even if you choose the best home loan, you would only get 80% of the property value as your loan amount. You have to downpayment the rest of the money to buy the apartment. You should not get this money through loans or other kinds of debts. To remain on the safe side, you should try to downpay at least 40% of the property value from your Credit in account to make sure that the loan does not become a burden for you.
Regular Monthly Income
To get the loan without any hassles, you have to show all the Important Documents that indicates that you have a stable monthly income. Make sure to offer all the relevant information about your company and your monthly income. It would help the financial institution to judge your repaying capability and grant the loan.
Contingency Fund
If you can't give even a single EMI on time, the financial institution would levy a hefty charge on you. To make sure that does not happen, you should arrange the money for at least 3 months worth of EMI. While it might seem unnecessary, but this reserve will come in handy in the future. In case of any unforeseen circumstances, this reserve will help you to make the payments on time.
Show Your Best Credit Behavior
You should showcase the way you have handled all your past loans. This history would show the financial institutions about your seriousness about future debts as well.
So, these are some of the basic factors that you should consider before applying for a home loan. While taking the loan, make sure to scrutinize all the important documents to know even the minor details about the loan.
Before you get a home loan, Meet PCPL team to know the budget of the house in Mumbai it will help in proper planning to choosing a home loan. PCPL is a Redevelopment company in Mumbai to Provide a better house in the budget.