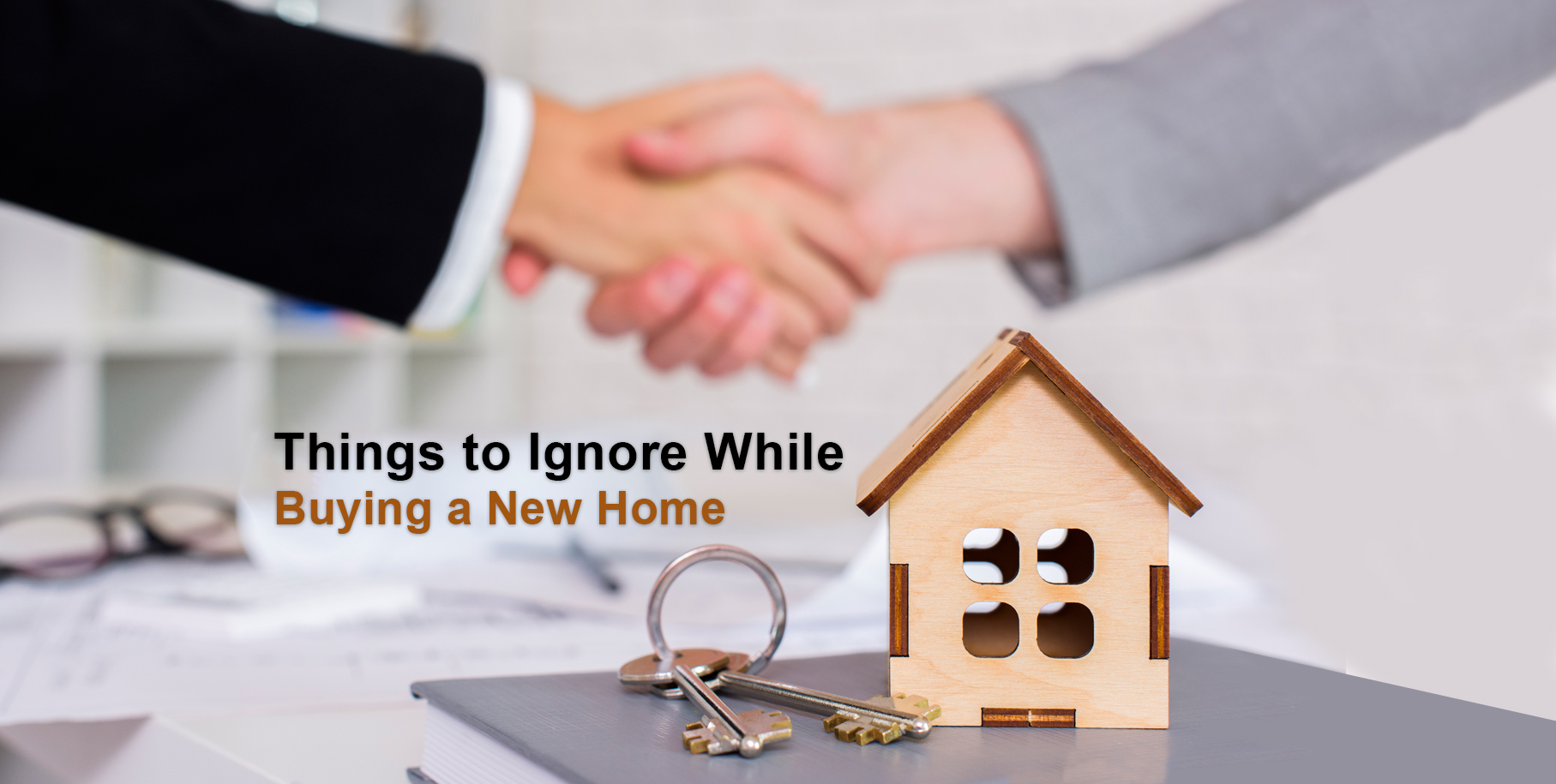 Things to Ignore while Buying a New Home
Planning to buy a new house? If yes, then the news is pretty exciting. You must be very happy. However, looking for a new home/house is a sort of challenge; especially when you are buying an old house or someone else's home. You need to be very imaginative to make that old home totally 'yours'. Nowadays, before moving-in, many real estate development companies are helping home-owners to completely redevelop the old and dilapidated homes into brand new residential spaces.
Home Buying: An Important Decision
Congrats!!! You must be pretty excited about your new house. Buying a new house is not only a crucial decision, but it also involves some hefty investments. It's a blend of two-emotions: excitement and horror. For instance, getting the chance to book a flat in any one of the top residential projects in Mumbai is very thrilling; however, deep down the heart, you have a distressing feeling about your new house.
Let's accept it. It's not easy to find a house that's 100% perfect. Hence, there are some factors need to be taken into consideration before you go for house hunting. Once all the factors are considered, the job of finding a new home becomes much easy.
What Are The Things You Should Ignore?
Some real estate developers remodel or redevelop the homes before putting it on the market for sale. However, some sellers try to sell the old-homes just like 'as is'. While you walk through the old homes for investment, you can't be very choosy. Let's take a look at some things which you should overlook during your home search process.
Paint Colors
You can easily ignore the existing paint colors of the home. Bright green or pink might not be your preferred color choice for your kitchen. Ignore the colors for the moment and focus on the window placement, home structure, and other features. Don't cancel a house with a robust structure; simply because of the colors.
Wallpapers
Wallpapers that were considered to be offbeat even a few years ago are likely to be rejected by millennials. Just like paints, wallpapers can be removed or replaced at any time. Even if the décor of the house seems challenging, you can change it easily.
Kitchen Appliances
Well, the kitchen forms the heart of any home. If you don't have any time limit to replace the old kitchen appliances, just go for a house that you might be getting at a good rate.
Hardware and Light Fixtures
If you compare an old house with the recent residential projects in Mumbai, you might find vast differences between the hardware and the light-fixture used in the homes. However, it shouldn't make any difference to your house purchase decision.
Outdated Interiors
The interior of a home is very important. We know it very well and if the 'as is' new home comes with some old interior décor items, don't fret out. You can easily replace the old carpet or the kitchen counter-tops later on.
Once you overlook these aspects during the house-hunting process, you will get your dream home. Follow it! Your home search won't be hard.