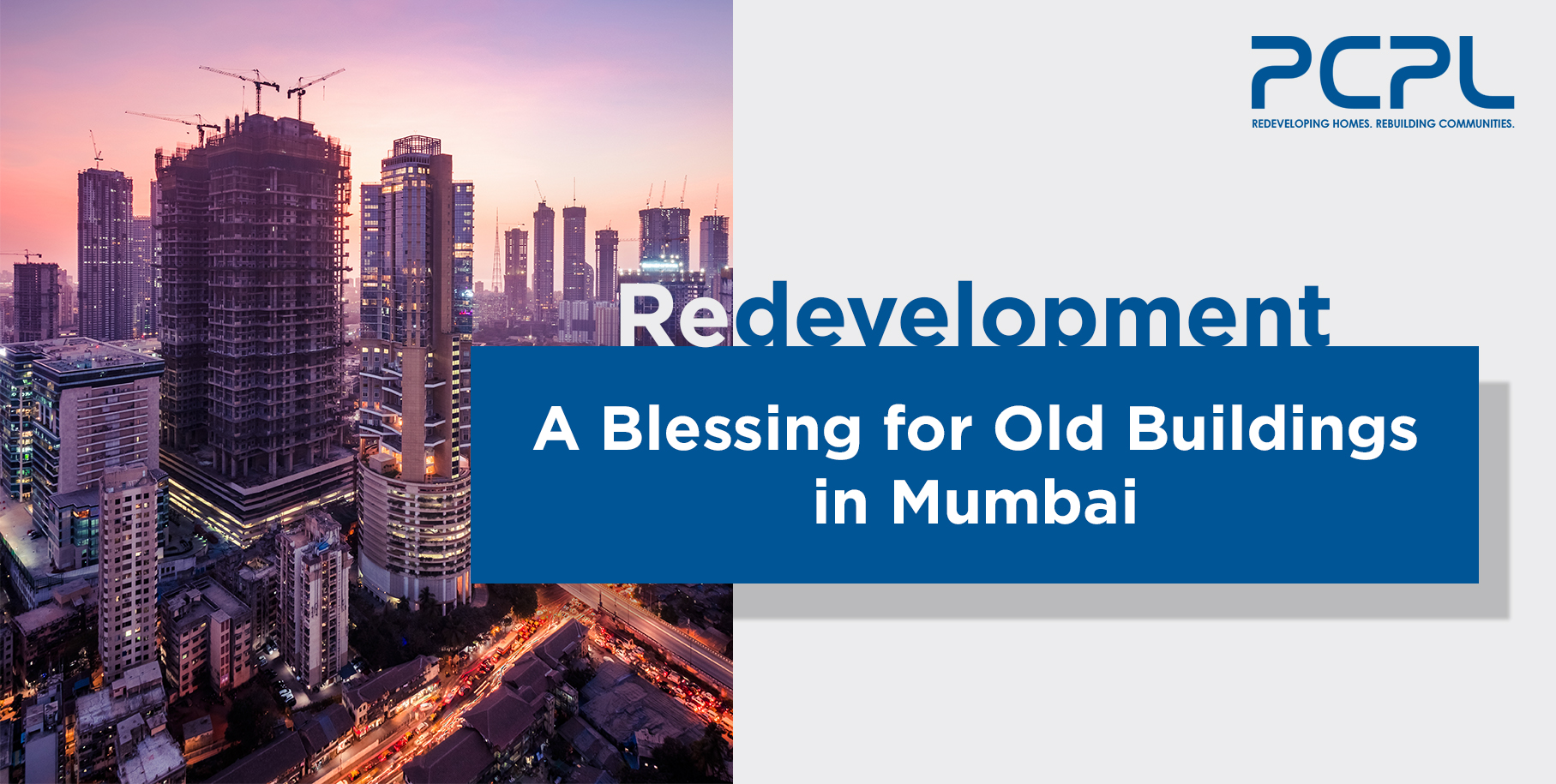 Redevelopment: A Blessing for Old Buildings in Mumbai
According to a recent survey, about 107000 buildings in Mumbai are in dilapidated condition and require immediate rebuilding. From this information, you can easily understand how important it is for you to consider redevelopment in Mumbai. It does not matter whether you like it or not redevelopment projects Mumbai should be considered as one of the most viable options if you keep living in the same area for a long time. If you are still feeling a bit hesitant about redeveloping your home, here are a couple of reasons why you should go for it.
Redevelopment in Mumbai
Considering the interest of the purchasers in mind, the real estate act of 2016 has brought a massive change in the real estate industry of Mumbai. The Regulation and development act 2016 has established the relationship of faith between the developers and the societies. It can be considered as one of the basic factors that have made many redevelopment projects Mumbai possible.
Reaping the benefits of this act, the societies and landowners can now get in touch with the Redevelopment in Mumbai company to start their redevelopment projects.
PCPL
As one of the premium redevelopment companies in Mumbai PCPL always uses premium quality material in our construction projects. We always try to understand the requirements of the societies and try to stay available throughout all the redevelopment phases. We believe in keeping things simple and transparent and try to create a clear channel of communication with a society that is getting redeveloped by us.
Upcoming Re-Development Project
PCPL is coming up with several redevelopment projects in Mumbai. Neon Terrace is one of the premium redevelopment projects that is situated in Borivali West. The well-planned smart home designed and constructed by PCPL redefines the future living of new-age men and women.
Redevelopment Builders
Choosing the right Redeveloper in Mumbai is the crux of the entire issue. You need to get in touch with top-notch developers of the city to determine which one of them can solve the purpose of this project better. Ask the developers about the amenities, the construction material quality, and the delivery timeline clearly before you hand over the project.
There is no doubt that redevelopment is a fairly lengthy process. It requires several uncomfortable adjustments that the families living in the building need to make. The entire process can become exponentially worse if you cannot find a reliable Redeveloper in Mumbai. But you do not have to worry, PCPL has solutions for all your problems be it small or large.