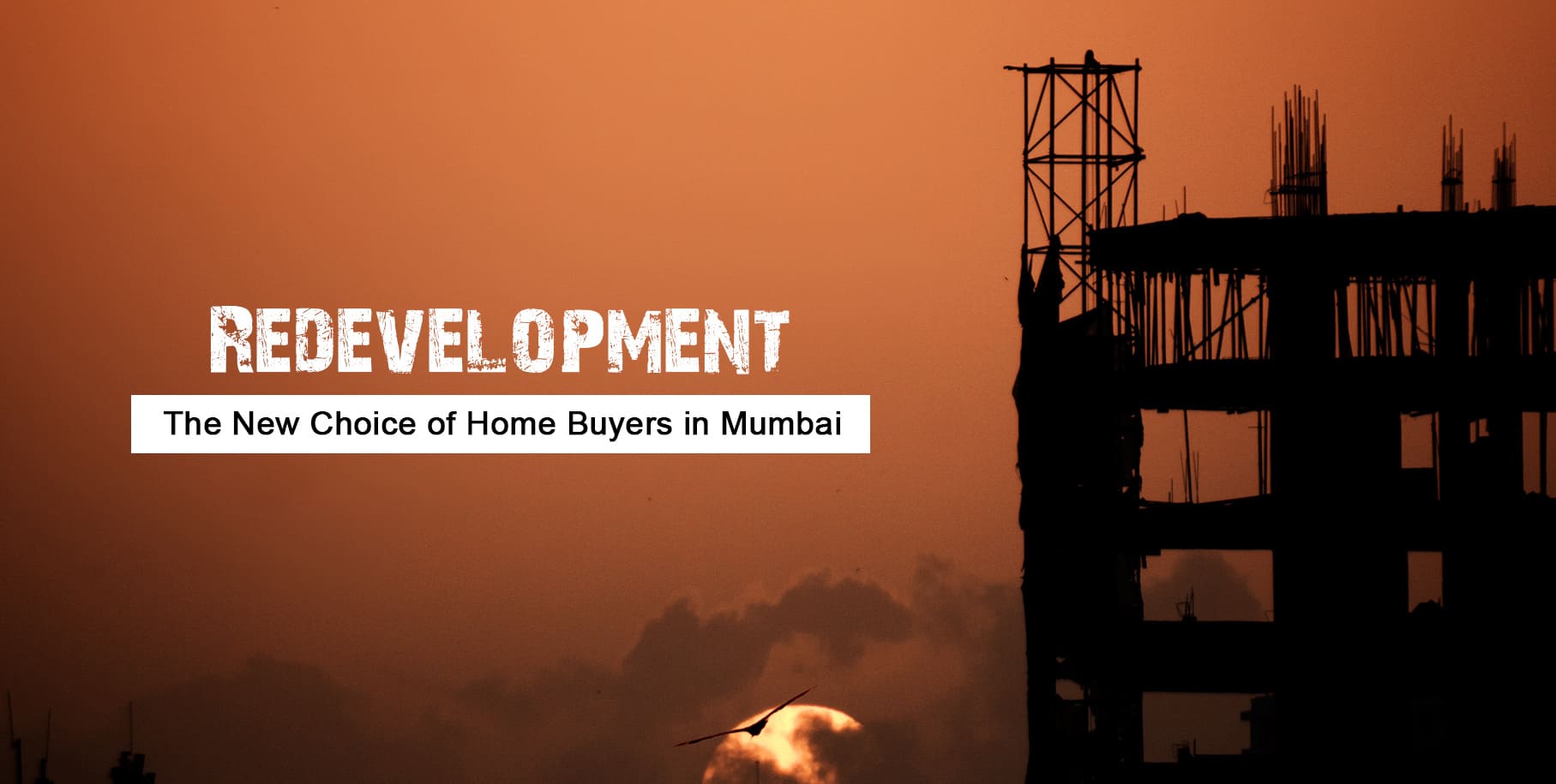 Redevelopment – The New Choice of Home Buyers in Mumbai
The real estate sector of India is in a state of flux. Why? It's because of the changing economic scenario, structural reforms in the real estate sector, and the real estate laws. Although the real estate sector's growth might be derailed due to RERA or NBFC crisis; still, in this modern age, starting from developers to home-buyers are ready to embrace any kind of change. Developers like Pranav Constructions are coming up with projects of redevelopment in Mumbai to meet the rising demands of people.
Redevelopment: The Buzzword
In the wake of stringent laws revolving around the real estate markets, reduced margins, and approval delays, real estate developers are thinking that redevelopment projects in Mumbai might be losing their charm. However, the picture is completely different. Residential societies to home buyers are looking for redeveloped properties.
Why is it so? Limited space to the soaring price of real estate makes it almost impossible to find a cheap home in Mumbai. On top of that, dilapidated housing structures are becoming a harsh reality for saturated cities like Mumbai. Hence, in this present scenario, these dilapidated housing societies are giving way to redevelopment projects. Redevelopers in Mumbai are coming up with new housing societies with improved facilities, such as gymnasium, community halls, car parking space, roof-top terrace, and more. Thus, for owners of the old dilapidated buildings to home-buyers looking for a new home, redevelopment projects are proving to be very advantageous.
What Is Redevelopment?
Redevelopment builders in Mumbai like PCPL are going for the redevelopment of old buildings. Redevelopment of housing societies or properties is a process through which an existing residential structure is completely demolished and in its place, a new structure is constructed. The whole process takes place in compliance with the respective authority.
The redevelopment projects in Mumbai are suitable for housing societies whose construction lifespan is almost coming to an end and is beyond repairs. This kind of project not only helps you to buy a new luxurious home but increases the scope of a better Floor Area Ratio (FAR), fully-furnished apartments, modern amenities, and more. In short, redevelopment provides a new lease of life to the dilapidated housing societies.
Planning to Buy home in Mumbai? You can go for redeveloped properties.
Millions of housing societies are in the need of redevelopment. Well, redevelopment offers prospective home buyers and existing flat owners of the societies a new home/apartment with more floor space. Also, redevelopment not only improves the living condition of the existing flat owners but will allow redevelopers to offer modern amenities with the new housing societies.
Many people think that buying a home in the Mumbai suburbs is a far better idea than a redeveloped property. It won't cost them much. It might be true to a certain extent but the only caveat being that prospective buyers of the brand new home will have to shell out money for the registration fee, utility fee, name change charge, stamp charge, and more. If you add up all these costs, it turns out so much that investing in a new home in Mumbai premium locations is almost next to impossible. However, with redeveloped projects, one gets to become the owner of a luxurious home/apartment in Mumbai's premium locations.
Redevelopment is a far better choice. Why? In comparison to repairs, it is even more sustainable. After all, repairing would only increase the lifespan of a building for 3-5 years; whereas, when a property gets redeveloped it won't need any repairing services over the next 10 years.
Redevelopment projects in Mumbai suburbs are helping to solve the issues of the housing shortage in prime locations. Dilapidated buildings are being reconstructed with additional flats and basic facilities. With more residential units being added to the redeveloped society, prospective home-buyers can easily opt to buy homes in Mumbai. With redevelopment coming under the gamut of RERA, the Redevelopers in Mumbai are committed to delivering the projects as per the terms of the agreement.
Well, redevelopment is becoming an improved choice for homeowners. Gone are the days of getting enough sunlight. The housing societies going for redevelopment are being constructed in such a way that each flat is entitled to get proper sunlight all through the day. There are many more advantages attached to redevelopment. However, it would be better if home buyers study this matter before reaching a conclusion.