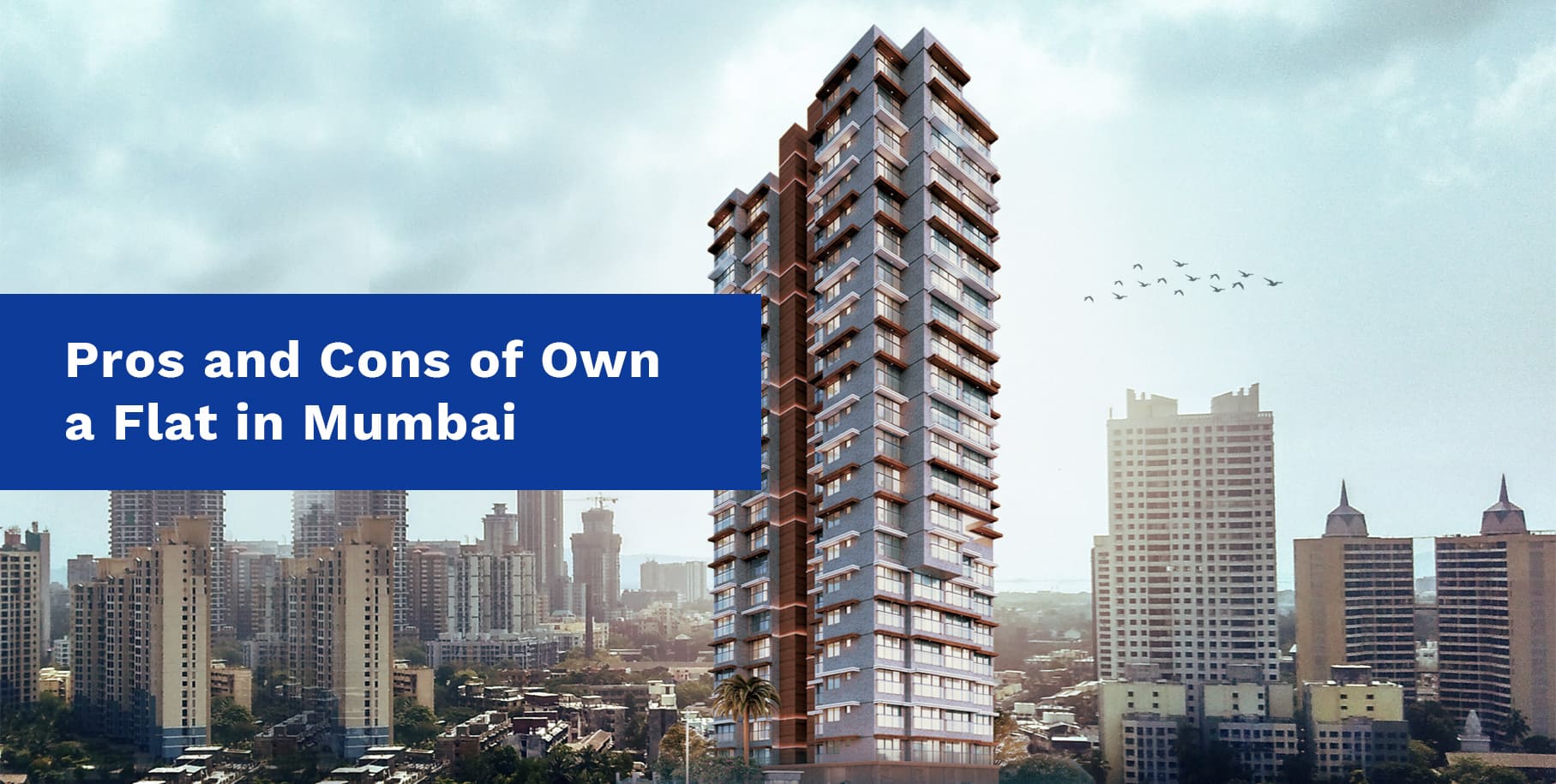 Pros and Cons of Own a Flat in Mumbai
Who does not want to buy a Flat in Mumbai? Still, most people often hesitate to invest in a house. Most of the time, people find themselves in the horns of a dilemma about whether to buy a 1 BHK Flats in Mumbai or stay in a rented apartment.
The problem is, this decision should not be so difficult. Instead, deciding whether you should invest in 2 BHK Flats in Mumbai will be easy if you just consider the pros and cons of buying it. In the following section of this article, we have talked about the pros and cons of buying a flat in Mumbai. If you are confused about this matter, then we advise you to check on the following factors.
Future Investment
Even if you do not need a space for living right away, you can always buy 3 BHK Flats in Mumbai as a form of investment. In such a case, you can rent the property and ensure some steady income. But if you are currently living in a rented apartment in Mumbai, then buying a House in Mumbai can be the right investment for yourself. As the property prices are always appreciable, by purchasing the flat, you are ensuring a higher return on your investment over time.
Saving of amount of Rent
Mumbai is one of the most expensive cities for living in. That means the flat rents are considerably higher than in other cities. Every month, you have to spend thousands of rupees just to keep a roof over your head. Instead of spending all this money on rent, you should buy a Flat in Mumbai. Investing in the Property in Mumbai will not only save your rent money right away, but it will also help you to enhance your wealth over time.
Socially Confidence
Having a property in Mumbai is not a matter of joke. If you can buy a house there, it would give you confidence in yourself. Buying 2 BHK Flats in Mumbai is a social symbol of accomplishment. It denotes your success in life. So, if you choose to invest in 2 BHK Flats in Mumbai, it will surely enhance your social status substantially.
Maintenance Charges
One of the disadvantages of buying 3 BHK Flats in Mumbai is that you have to pay the maintenance charges on a regular basis. Not only that, the maintenance charges enhance every few years.S, you have to consider this as additional and recurring expenses.
Permanent Furniture Setup
One of the greatest advantages of the House in Mumbai is that you can design, build and change the structure of your home according to your requirement. You cannot do that when it comes to the flats. Most of the apartments come with permanent furniture setups. So, you are forced to decorate your home around it.
Now that you know the pros and cons of owning a flat in Mumbai, it is time for you to make a decision. Think carefully and decide whether you will keep on staying in the rented apartment or you would dare to invest in a flat.